Virat Kohli will have to give up his ego: Kapil Dev weighs in on Kohli's post-captaincy era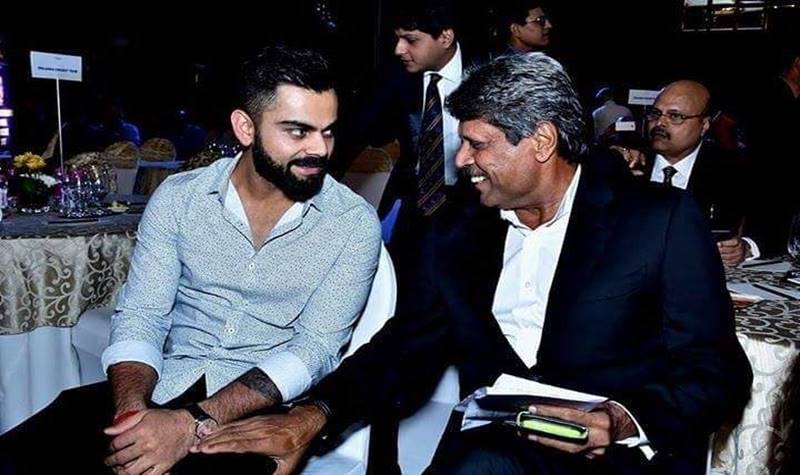 Virat Kohli surprised everyone when he decided to step down from the Test Captaincy recently. This decision came right after India's series loss against South Africa.
Kohli went into the South Africa series right after stepping down from limited-overs captaincy. Going by the reports, he certainly looked like he had a couple of years of Test captaincy left in him and there was no pressure from the BCCI. 
Unfortunately, in what looked like India's best opportunity for a first-ever Test series win in South Africa, the team couldn't live up to the expectations, or rather it was an inspiring comeback from the hosts to save the series after going down in the first match at Centurion.
Big Words Coming from former World Cup Winning Legend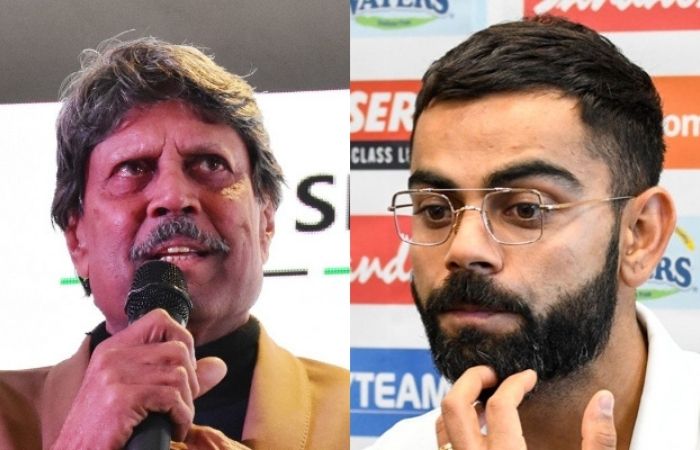 Right after the back-to-back Test loss and an eventual 1-2 series loss, Kohli took to social media to share a big note announcing his decision to resign from the Test captaincy. It was more of a bittersweet ending for India's one of the finest if not the most successful captain in the longest format of the game.
This did make a lot of eyebrows rise and many former cricketers weighed their opinion about this tough decision and the timing of the retirement. The latest to join that march is former Indian captain Kapil Dev.
Speaking to Mid-Day, Kapil Dev said that he welcomes Kohli's decision to step down in order to concentrate on his batting.
The former Indian all-rounder, who was the first-ever to lead India to a World Cup win, certainly knows a word or two when it comes to managing the pressure. He added that Kohli was under pressure because of the furor that erupted following his decision to let go of the T20 captaincy. Kohli was soon replaced as the ODI captain as well with Rohit Sharma taking over the leadership.
"I welcome Virat's decision to quit the Test captaincy. He was going through a rough time ever since he gave up the T20 captaincy. He has looked tense in recent times, appeared to be under a lot of pressure. So giving up the captaincy was an option in order to play freely. He opted for that," he said.
Kapil went on to add that Virat is mature enough to make his own decision but wondered if he was enjoying his captaincy stint in recent times. Either way, He also urged everyone to show support for the Indian batter.
"He is a mature man. I am sure he must have thought hard before taking this important decision. Maybe, he wasn't enjoying the captaincy. We have to support him and wish him luck," said Kapil.
Talking about the future of Virat Kohli post his captaincy era, Kapil said that the batter should be ready to let go of his ego in order to play under India's next Test captain.
Citing an example from his playing days, Kapil highlighted how star players like Sunil Gavaskar played under different captains and how during the final days of his career, he played under K Srikkanth and Azharuddin for the greater good of Indian cricket. 
"Even Sunil Gavaskar played under me. I played under K Srikkanth and Azharuddin. I had no ego. Virat will have to give up his ego and play under a young cricketer. This will help him and Indian cricket. Virat should guide the new captain, new players. We cannot lose Virat, the batsman…no way," concluded Kapil.
India is yet to announce the successor for Virat Kohli. Rohit Sharma, KL Rahul, and Rishabh Pant are the lead runners for the position. 
Rohit Sharma had already replaced Virat Kohli in the other two formats. KL Rahul, on the other hand, led India in the 2nd Test against South Africa in Johannesburg in the absence of Virat Kohli. Rishabh Pant's name is also in the mix, thanks to his age and his decent captaincy record with Delhi.
Nevertheless, the 33-year-old Kohli has set the bar high for India's next captain. Kohli took up the captaincy from MS Dhoni and went on to build one of the most successful teams in this era. India was able to pull off massive victories in the overseas Test series, something most of the Indian captains couldn't accomplish. Under Kohli, Indian bowlers overpowered some of the best batters in the current generation and the team executed heists with ease.
After leading India in famous overseas victories against Australia, England, Kohli signs off as the team's most successful Test captain with 40 wins in 68 Test matches.