Pro Kabaddi League 2021-22, Semi-final 2 Result: Dabang Delhi beat Bengaluru Bulls to set up title clash with Patna Pirates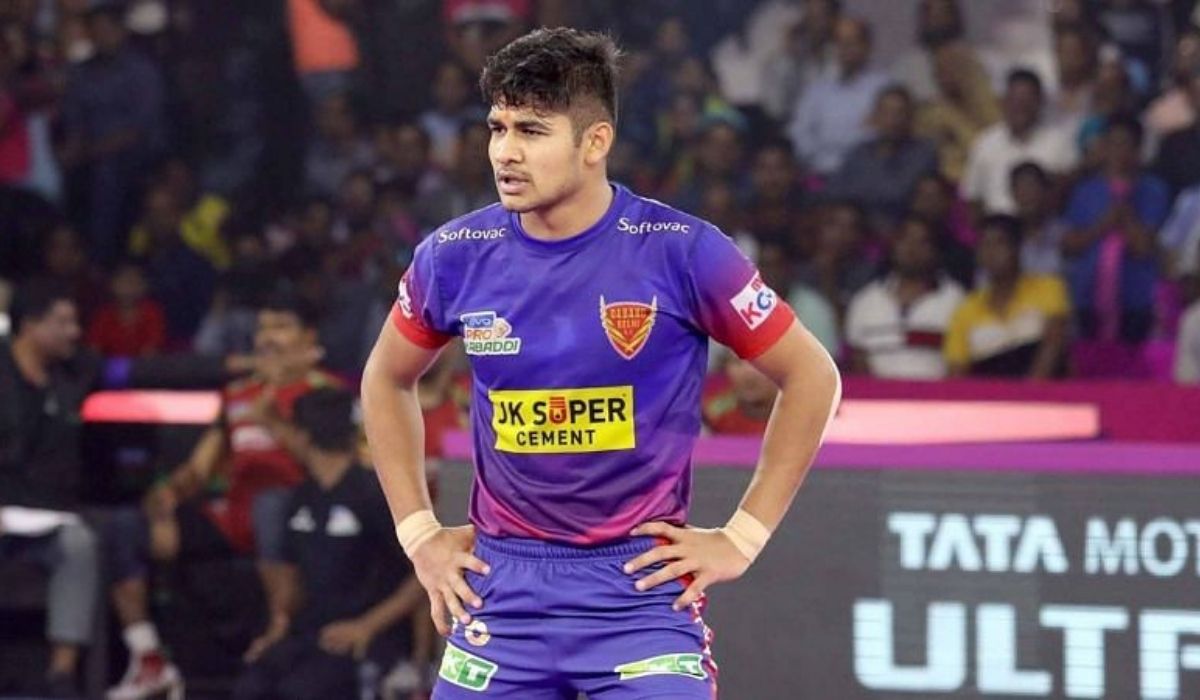 Dabang Delhi defeated Bengaluru Bulls 40-35 on Wednesday in the second semi-final of Pro Kabaddi League 2021-222 to face Patna Pirates in the final. It is the second straight final for Delhi, who lost to Bengal Warriors in the title round in the last PKL season. Earlier, in the first semis, Patna had beaten UP Yoddha 38-27.
In the first half of the second semis, Bengaluru was just slightly ahead of Delhi by a 17-16 margin, gaining a raid point in the final few seconds.
It was a one-man show for Bengaluru in the first half, and throughout the match as well, with captain Pawan Sehrawat scoring all the 11 raid points for his team. In fact, Pawan was so quick and lethal that he managed Super 10 in just 10 minutes of the game.
Delhi struggled to meet the pace of Pawan, but the lack of support from his teammates saw Bengaluru being all out once in the first half. Bengaluru had raced to a 3-0 lead when the second semis started but Delhi bounced back quickly to keep the margin in check. Eventually, Bengaluru took the scoreline to 17-16 after tackling Manjeet Chillar in the final few seconds of the first half.
| | | |
| --- | --- | --- |
| Bengaluru Bulls | First Half | Dabang Delhi |
| 17 | Total Points | 16 |
| 11 | Raid Points | 7 |
| 5 | Tackle Points | 6 |
| 0 | All Out Points | 2 |
| 1 | Extra Points | 1 |
However, the match completely changed in the second half, with Dabang Delhi coming up with an all-attack strategy, and breaching the defence of Bengaluru Bulls repeatedly.
Delhi inflicted a super tackle from Mahender with an ankle hold immediately in the second half and quickly raced to a five-point lead with the score reading 21-18. Bengaluru then never matched up, although it briefly threatened through the sheer brilliance from Pawan.
Delhi didn't release the pressure either and enforced another all-out after they tackled the last Bengaluru man Abul Fazal Magshodlo to take a 6-point lead at 29-23. Bengaluru never recovered from those jolts. The lack of support saw Pawan doing the dual role of a defender as well, and saw himself being out a couple of times in the second half.
For Delhi, Naveen Kumar was in his elements in the second half, completing a Super 10, and taking his team to an 8-point lead with 2 minutes to go. Pawan completed a few raid points in the end, but it came too late as Delhi entered the second straight final, beating Bengaluru Bulls 40-35 in the second semis.
| | | |
| --- | --- | --- |
| Bengaluru Bulls | Second Half | Dabang Delhi |
| 18 | Total Points | 24 |
| 13 | Raid Points | 16 |
| 4 | Tackle Points | 5 |
| 0 | All Out Points | 2 |
| 1 | Extra Points | 1 |
Meanwhile, Pawan completed 300 raid points in the current season of PKL, ending the tournament with 304 points. Arjun Deshwal of Jaipur Pink Panthers is second with 267 points.
Pawan also led the chart of most successful raids with 244 followed by Arjun's 221. Pawan also scored the most Super 10s (18).
Top Performers (Second semis of PKL 2021-22)
Bengaluru Bulls
Top raider: Pawan Sehrawat with 18 points
| | | | | |
| --- | --- | --- | --- | --- |
| Total raids | Total Points | Touch Points | Bonus Points | Unsuccessful raids |
| 23 | 18 | 14 | 4 | 4 |
Top defender: Saurabh Nandal with 4 points
| | | | | |
| --- | --- | --- | --- | --- |
| Total tackles | Tackle Points | Successful tackles | Super tackle | Unsuccessful tackles |
| 8 | 4 | 4 | 0 | 4 |
Dabang Delhi
Top raider: Naveen Kumar with 14 points
| | | | | |
| --- | --- | --- | --- | --- |
| Total raids | Total Points | Touch Points | Bonus Points | Unsuccessful raids |
| 21 | 14 | 13 | 1 | 3 |
Top defender: Krishan with 3 points
| | | | | |
| --- | --- | --- | --- | --- |
| Total tackles | Tackle Points | Successful tackles | Super tackle | Unsuccessful tackles |
| 5 | 3 | 2 | 1 | 3 |