Pro Kabaddi League 2021-22, Final Result: Dabang Delhi beat Patna Pirates to lift maiden title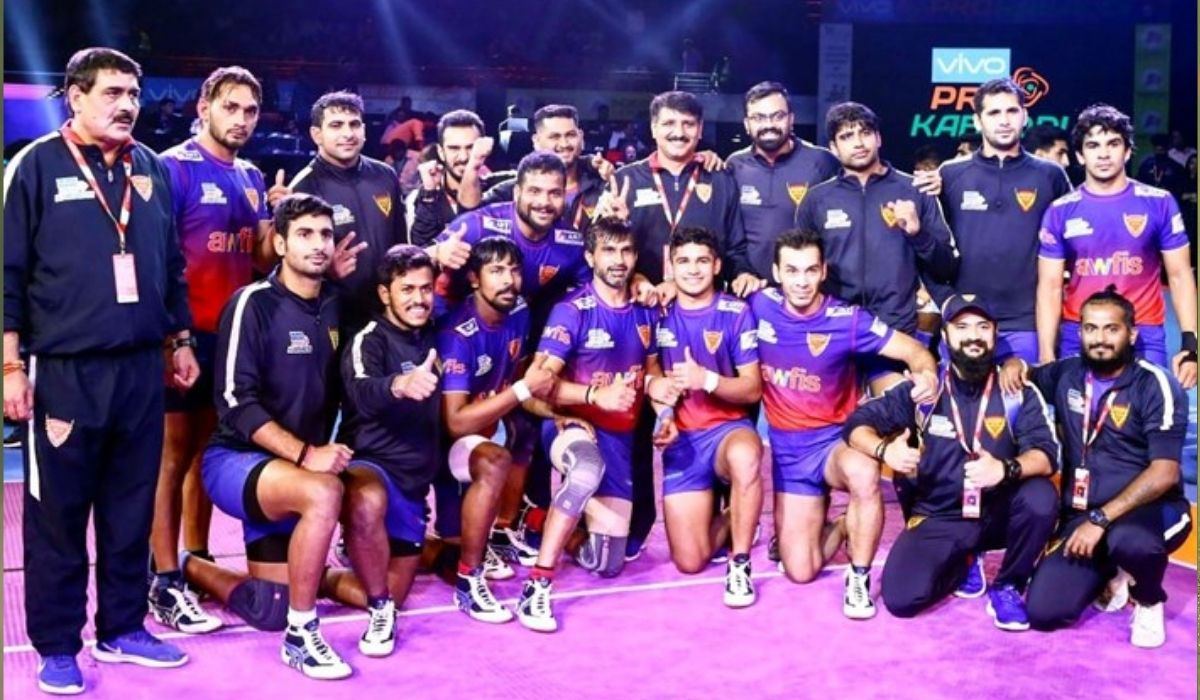 Dabang Delhi won their maiden Pro Kabaddi League title when they defeated Patna Pirates 37-36 in the final of 2021-22 edition in Bengaluru on Friday. It was Patna's first defeat in 4 PKL finals, having won three titles out of three appearances in the title round.
For Delhi, Naveen Kumar and Vijay came to the party, with 13 and 14 points respectively, helping their team to win a thriller on the last raid of the match. However, Patna would rue making some blunders on the basics of the sport that cost them the trophy.
For example, they broke the revival sequence to concede a tactical point that eventually made the difference in the end result. Also, their substitution strategy saw them without any raiders in the dying stages of the game.
Both the teams had a poor defence in the night, giving away easy bonus points, but Delhi raiders made the difference, with their super raids, especially from Vijay in the second half of the match.
The first half was closely fought between the two teams, with Patna slightly ahead at 17-15. However, the first half saw a great battle between Delhi's raider Naveen and Patna's defender Mohammadreza Shadloui. First, Naveen picked out Shadloui to make it 4-4. But Shadloui had his revenge soon thereafter, pulling Naveen down with an ankle hold, to make it 7-5.
Pirates then got on top of Delhi, inflicting an All Out to take a four-point lead at 12-8. But Delhi kept reducing the margin, never letting Patna to run away with the game. The Naveen-Shadloui contest flared up again, when Naveen's hand gets a thin touch on Shadloui's thighs. Referees ruled a raid point for Delhi, but Shadloui asked for a referral, but it was overturned. Pirates went into the second half with a 2-point lead at 17-15.
| | | |
| --- | --- | --- |
| Patna Pirates | First Half | Dabang Delhi |
| 17 | Total Points | 15 |
| 12 | Raid Points | 12 |
| 2 | Tackle Points | 2 |
| 2 | All Out Points | 0 |
| 1 | Extra Points | 1 |
In the second half, Naveen-Shadlou battle continued while the two teams fought for each point. Patna then conceded a vital point for wrong revival. Delhi eventually turned the match on its head and got a lead for the first time when Vijay got a super raid, getting two defenders out and earning a bonus point, for the score to read 24-23 in Delhi's favor. Delhi didn't look back again, with Naveen getting a Super 10 and Vijay getting another 3 vital points – 2 touchpoints and 1 bonus. Delhi also inflicted an All Out to take a 2-point lead at 30-28.
It all came down to 37-36 with 7 seconds to go. Naveen went for the raid and managed to cross the balk line to win the final for Delhi by 1 point.
| | | |
| --- | --- | --- |
| Patna Pirates | First Half | Dabang Delhi |
| 19 | Total Points | 22 |
| 17 | Raid Points | 15 |
| 2 | Tackle Points | 2 |
| 0 | All Out Points | 2 |
| 0 | Extra Points | 3 |
It was also a season to remember for veteran Manjeet Chillar who completed a treble of World Cup win, Asian gold, and PKL trophy with this title victory for Delhi. Naveen was adjudged most valuable player of the season (207 raid points), while Shadloui the top defender (89 tackle points. Pawan Sehrawat was named the top raider with 304 points.
Top Performers (Final of PKL 2021-22)
Patna Pirates:
Top raider: Sachin with 10 points
| | | | | |
| --- | --- | --- | --- | --- |
| Total raids | Total Points | Touch Points | Bonus Points | Unsuccessful raids |
| 18 | 10 | 7 | 2 | 2 |
Top defender: Mohammadreza Shadloui
| | | | | |
| --- | --- | --- | --- | --- |
| Total tackles | Tackle Points | Successful tackles | Super tackle | Unsuccessful tackles |
| 7 | 2 | 2 | 0 | 5 |
Dabang Delhi
Top raider: Naveen Kumar with 14 points
| | | | | |
| --- | --- | --- | --- | --- |
| Total raids | Total Points | Touch Points | Bonus Points | Unsuccessful raids |
| 27 | 13 | 11 | 2 | 4 |
Top defender: Manjeet Chillar with 2 points
| | | | | |
| --- | --- | --- | --- | --- |
| Total tackles | Tackle Points | Successful tackles | Super tackle | Unsuccessful tackles |
| 7 | 2 | 2 | 0 | 5 |