PKL 8: How Patna Pirates flipped the script in a record-breaking season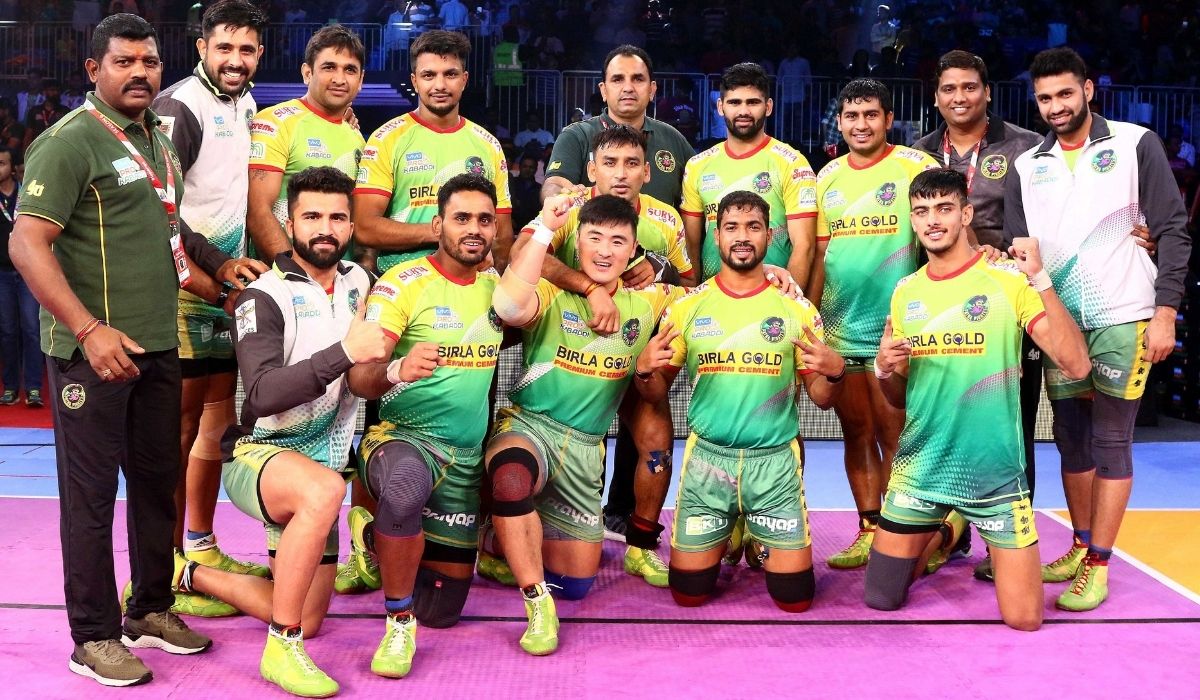 When Patna Pirates released Pradeep Narwal in PKL auctions 2022, everyone wondered how Patna Pirates would survive after releasing the all-time greatest PKL raider and player who single-handedly won them 3 back to back PKL titles.
Patna Pirates are relentless this season and cementing their domination of the highest degree in PKL history. Now let's analyze how Patna Pirates are scripting history this season without any single star.
Pre-season Work and Workload Management
Pro kabaddi made a comeback this year after a gap of two years, missing out in 2020 due to the Covid situation in India. One of the biggest problems for franchises was the lack of practice of players throughout these 2 years. Players hardly played any competitive game and National Games were the only time where they got some quality practice.
We witnessed players like Rahul Choudhary, Pradeep Narwal come in out of shape and their reflexes were also not the same anymore. And even players who did extreme transformation in pre-pre-season got injured due to sudden intensity change. 
Players like Siddharth were victims of this but Patna has been smart in their sessions and their players looked in the best shape. Most teams came into a rhythm in the second half of the season as players lacked match fitness but Patna's pre-season work was easily visible from their first outing against Haryana Steelers where they defeated them in a high-scoring thriller. They even managed the workload of players and gave them rest when needed. That's why they have been injury-free.
Team over superstars
One thing about Patna Pirates this season has been their complete team performances game after game. They finished top of the league with a record 86 points and a points difference of 120 points and surprisingly don't have any raiders in top 10 raiders list of the league. Their top raider is Sachin who is at 13th rank with 157 points and the next name comes at 21st number. However, all their raiders have performed collectively and notched points when needed. Their trio of Monu, Sachin, Prashant started the proceedings early but lately, Gumam Singh has broken into the first team in place of Monu. 
Patna Pirates are the most successful franchise of PKL with 3 titles but their strategy this season has been different from all 3 winning seasons. Patna Pirates always had Dubki King Pradeep Narwal in their side who won them many matches single-handedly and his release for auctions was a shocker. But this season Patna Pirates have favored collective effort rather than depending on a single player which has been the master stroke so far.
Defense is the first attack
"Defense is the first attack" is a famous quote used in Football but this season Patna Pirates have been implementing this rule. Patna this season has been the most prolific side in terms of Defensive numbers in PKL history. Their Iranian import Mohammadreza Chiyaneh has 78 defense points to his name and is the 2nd most lethal defender this season.
Having a good defense is one thing but not giving points and consistency is the real deal and Patna are way ahead of all teams. Their whole defense is completely synchronized with perfect team cohesion between them. There is no weakness in this defense and even Iranian Chiyaneh has linked up well with Indian players. Apart from playing 7, their bench strength is also top notch and players like Shubman Shinde still don't have confirmed place in the team after high 5 in the 2nd last match.
Patna Pirates are enjoying a wonderful season but Trophy isn't home yet and Pirates will look to continue their lethal form to playoffs where they are going to rub shoulders against old workhorse and famous name Pradeep Narwal who has been in lethal form in late half of season. Patna certainly have numbers by their side and if they win this season then this Patna team will go down as the most dominant team in PKL history.