PKL 2021: Tamil Thalaivas Defeated U.P. Yoddha 39-33 in style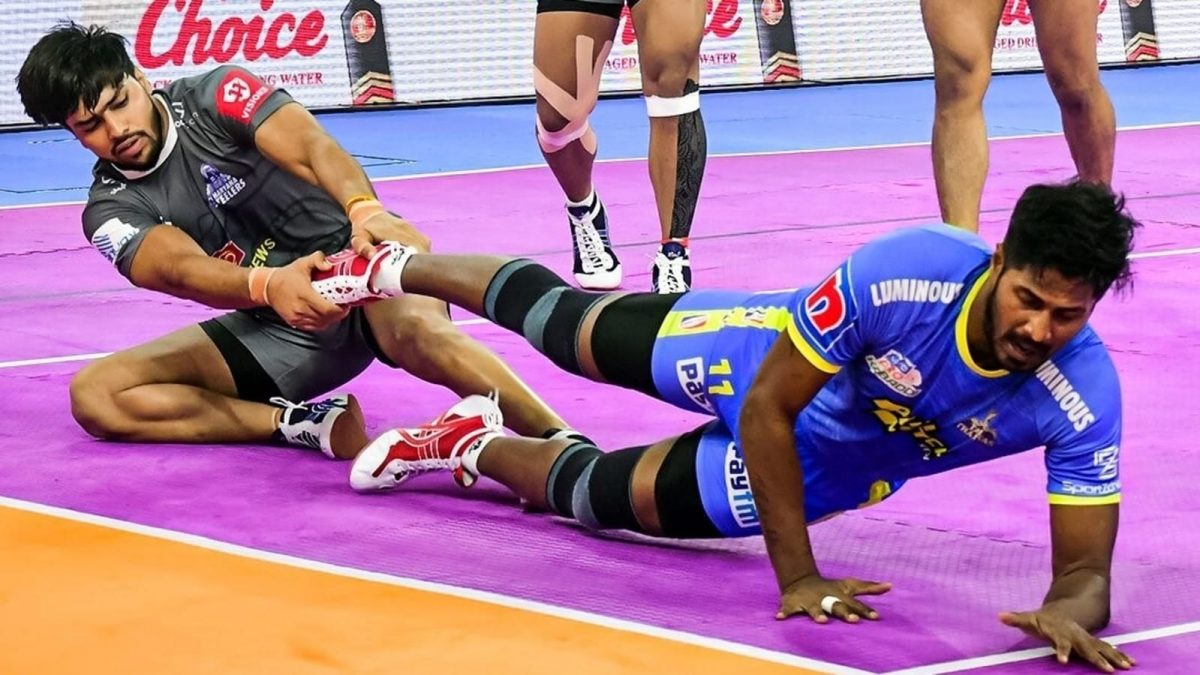 Tamil Thalaivas showed a spectacular game against U.P. Yoddha and beat them 39-33 in the Vivo Pro Kabaddi League Season 8. A clinical performance from Manjeet helped his team occupy the fifth position in the points table. Surender Gill was U.P. Yoddha's top performer who scored 14 points in the game.
After just six minutes into the first half, both the teams were at 4-4 and displaying terrific skills. However, things soon changed, and U.P. Yoddha was down to two players on the mat. Hoping to score 2 points for his team, Gurdeep went for an unsuccessful Super Tackle and got himself out for stepping behind the court before tackling. The Thalaivas' defence tackled down the last man from U.P. Yoddha and achieved the first All Out of the game with a 12-6 lead.

U.P. Yoddha didn't hold back after the All Out and outscored the Thalaivas 4-3. But another five points run by the Tamils hampered the Yoddha's comeback attempt, and both the teams entered the second half with 21-10.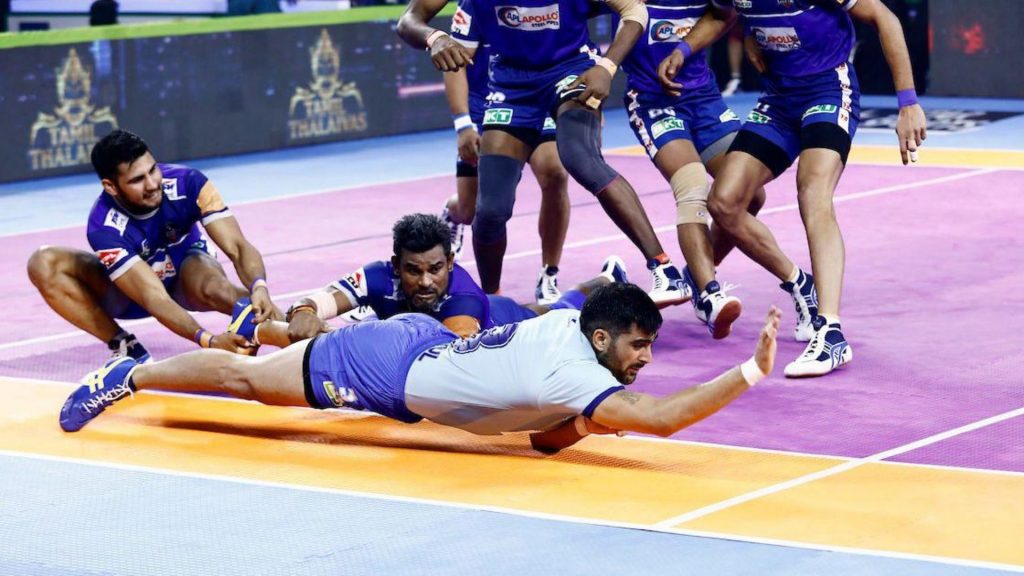 With defence's two back-to-back Super Tackles and Surender Gill's two-point raid, U.P. Yoddha turned the tables again and gained the missing momentum. U.P. Yoddha's fantastic teamwork helped their team cut the deficit to four and reduce the Thalaivas to a solitary man. The Thalaivas got their first All Out and were in the lead now by only 2 points.
With the help of their solid defence, the Thalaivas came back into the action and outscored the rivals by 6-3. Though U.P. Yoddha dominated the match, the Thalaivas were ahead by 5 points. After that, Mohammad Taghi went in for a raid against Tamil Thalaivas and successfully picked up a bonus point but got tackled by the defence. U.P. Yoddha were now left with only one man on the court.
U.P. Yoddha fought back but could not avert the second All Out of the match as Manjeet claimed the touchpoint on the last standing Yoddha. However, U.P. Yoddha successfully reduced the deficit to under 7 with Pardeep's Super Raid and Gill's 2 points raid. They also managed to rescue a point from the game. In the end, it was Tamil Thalaivas who won the nail-biting encounter.
Top Raiders and Defenders

Surender Gill, with 13 Raid Points, was the best raider and Shubham Kumar, with 4 Tackle Points, was the best defender from U.P. Yoddha. While Ajinkya Pawar with 6 Raid Points and Sagar with 5 Tackle Points were the Tamil Thalaivas' best raider and defender, respectively.