"Would be an exceptional partnership" – Sadio Mane request Kylian Mbappe to swap PSG for Liverpool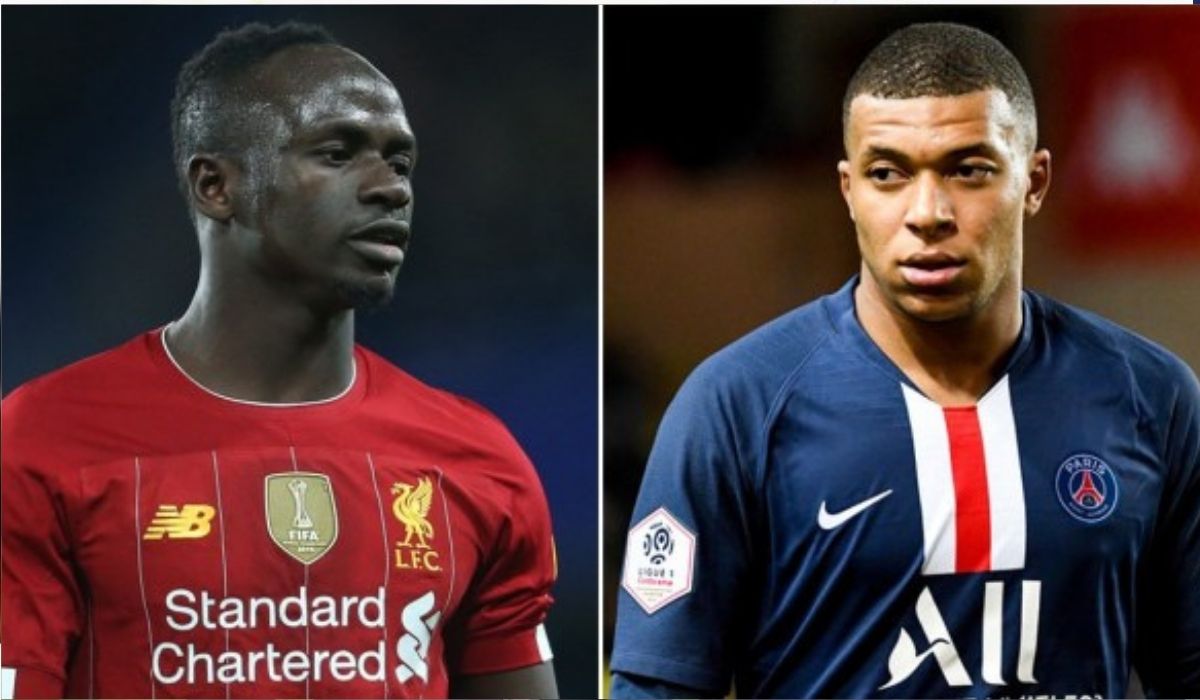 Kylian Mbappe is set to run out of contract this coming summer, and an exit for him from PSG is looking highly possible. While Real Madrid remains the ultimate destination for his next journey, he can be tempted by other clubs as well given the fact that he is a free agent. Liverpool has also shown some interest in the Frenchman and their current winger, Sadio Mane has issued an invitation for him to join the Premier League side.
Kylian Mbappe is clearly one of the best talents to bless the game of football. Since making his professional debut for AS Monaco, he has come a long way at such a young age. His move to PSG made him the second most expensive player, as well as the most expensive teenager and that record, is not likely to be broken anytime soon.
Can Mbappe move to Liverpool?
Fair to say, PSG has received performance worth every penny from the forward. Since joining the Ligue 1 giants, Mbappe has racked up 157 goals and 78 assists in just 206 appearances. And this much involvement at the age of 23 is simply phenomenal. He is definitely going to add plenty more to it and where he joins next will play a huge role in his progress.
The Frenchman will be running out of contract this summer and he has no plans of renewing it as of now. Mbappe had spoken his interest in joining Los Blancos ahead of the current season so that a move could grant PSG a transfer fee. Real Madrid reportedly even placed a €200 million bid despite knowing he will be available for free a year later. However, PSG did not entertain it as they hoped of retaining their star player.
The Parisians will be regretting that decision now as the probability of him signing a new contract is diminishing with time. And with another Champions League exit, his future with Mauricio Pochettino's side is looking bleak. Mbappe is a Madrid fan and his dream of joining them will most likely be fulfilled in the coming months. However, who doesn't like a twist in the tale?
Mbappe has also been eyed by Liverpool in the past years and they would be more than happy to receive him for free. While convincing him can be a problem, Sadio Mane has done his part of informally inviting Mbappe to Anfield.
"Sure! It would be an exceptional partnership. He [Mbappe] just has to come to Liverpool. I'm sure he would like it," said Mane. He further added that the 23-year-old winger will definitely enjoy his time at Liverpool if he is to join them.
One cannot help but wonder the destruction the trio of Mane, Mbappe and Mohamed Salah would make. Although the probability of this happening is near to zero, the decision on Mane and Salah's future might affect it.
The 29-year-old Senegal forward's future at Liverpool is uncertain, so is Salah's. Both the players will be running out of contract in 15 months and neither of their future has been resolved. Salah has been rewarded a new contract, but the player has not given any response to it. Jurgen Klopp said that the club cannot do much more to convince him. With their future in the air, Liverpool will definitely look at the opportunity to land Kylian Mbappe if there is a possibility.
Kylian Mbappe
| | | | | | | |
| --- | --- | --- | --- | --- | --- | --- |
| Tournament | Appearances | Goals | Assists | Passing accuracy | Man of the Match | Rating |
| Ligue 1 | 24(1) | 15 | 10 | 82% | 8 | 7.89 |
| Champions League | 8 | 6 | 4 | 83.1% | 1 | 7.81 |
Sadio Mane
| | | | | | | |
| --- | --- | --- | --- | --- | --- | --- |
| Tournament | Appearances | Goals | Assists | Passing accuracy | Man of the Match | Rating |
| Premier League | 24(1) | 12 | 1 | 77.2% | 3 | 7.38 |
| Champions League | 7(1) | 2 | – | 86.4% | – | 6.67 |