WINTER SHOPPING FOR THE BLAUGRANA: Rumoured Incomings & Outgoings for FC Barcelona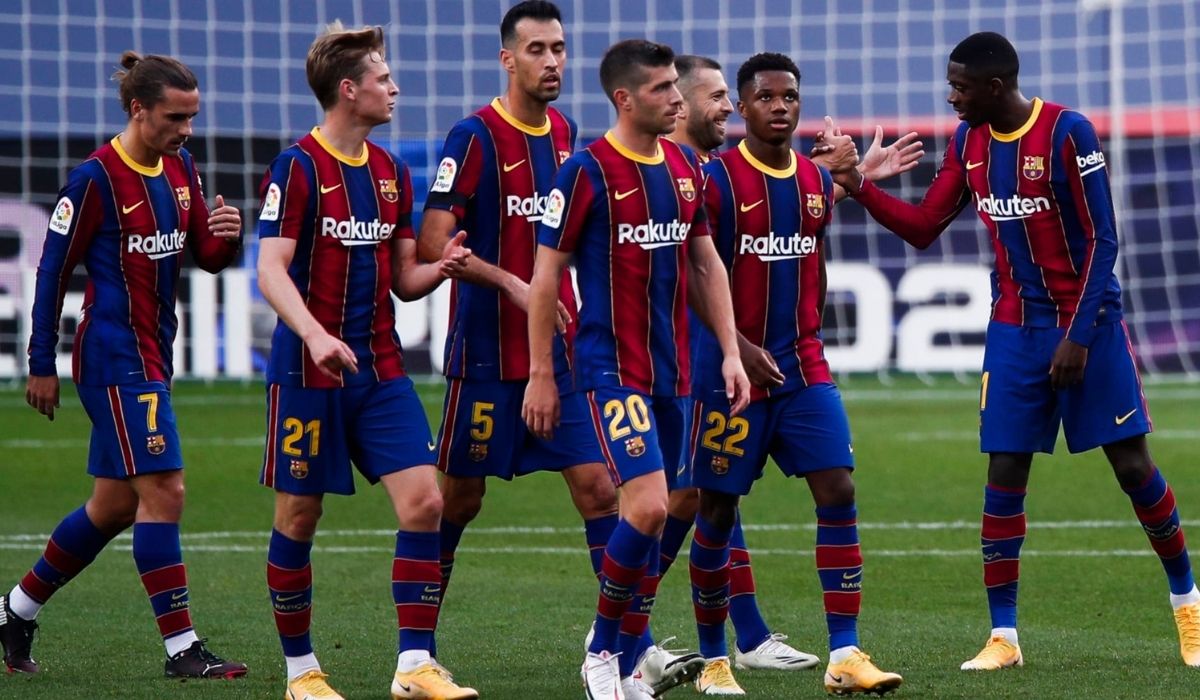 It has been a pretty rough 2021-2022 season for FC Barcelona. The Club from Catalunya lost their talisman, Leo Messi, in the summer. Antoine Griezmann who arrived at Camp Nou only 2 seasons ago for Wapping €120 million also left the club suddenly.
After all this, the newcomers didn't set the world on fire. Memphis Depay started well but failed to carry his form and his fellow Dutch forward Luuk De Jong has failed miserably, Sergio Kun Aguero had to retire abruptly due to health issues, along with all this manager & Barca icon & manager Ronald Koeman has been sacked mid-season after Barcelona languished 9th in La Liga. But there is still light at the end of the tunnel. The prodigal son Xavi Hernandez returned at the club after Koeman's departure.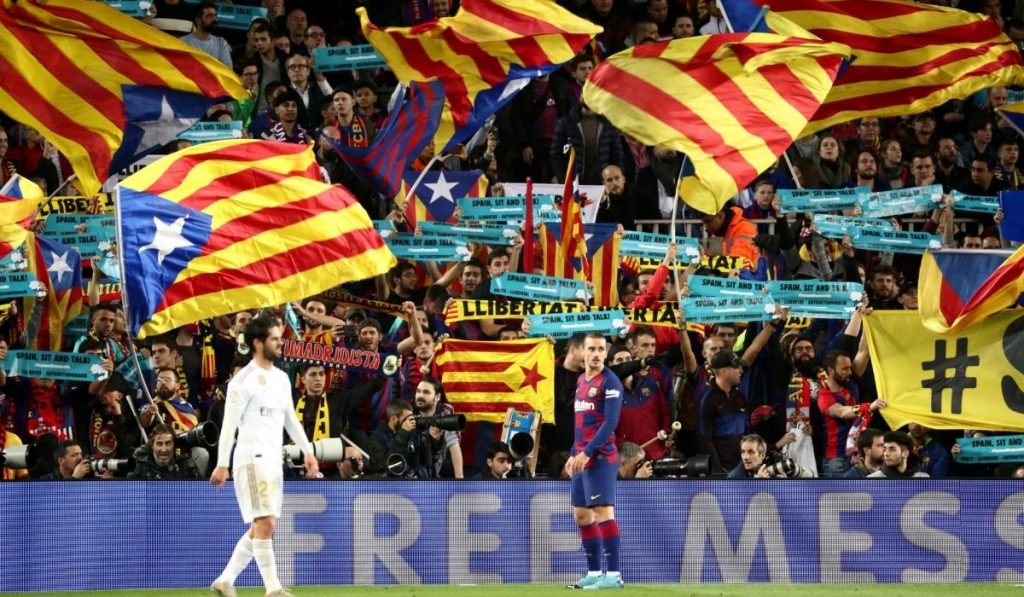 Though he couldn't stop Barca from going down to the Europa League but there is a new sense of optimism at Camp Nou. And the club is strapped for salary cap space. That means players will be offloaded.
As we move to the New year here are a few Rumoured Transfers that could happen during the winter transfer window at the Blaugrana.
INCOMINGS
Ferran Torres
Record for Manchester City (2020-21/21-22)
| | | |
| --- | --- | --- |
| Matches | Goals | Assists |
| 43 | 16 | 4 |
The Blaugrana have acquired a Spain international forward from Manchester City for Wapping €55 millions.
La Liga giants were already looking to move a number of fringe players on before agreeing to bring a highly-rated Spain international forward back to his homeland.Xavi has told reporters of his latest addition and plans to get him fully absorbed into the fold: "Ferran Torres is a spectacular signing, both as a player and a person".but the Spain international is not yet registered at Camp Nou and sales in the January window will need to be sanctioned in order to free up funds.
Alvaro Morata
His record for Juventus this season (2021-2022)
| | | |
| --- | --- | --- |
| Matches | Goals | Assists |
| 23 | 7 | 3 |
According reputed Italian journalist Romeo Agresti, Alvaro Morata is inching closer to joining Barcelona in the January transfer window. The 29-year-old Spanish international has reached a consensus over personal terms with the Blaugrana.
Morata is currently at Juventus, having rejoined the Serie A club on loan from Atletico Madrid in September 2020. However, in the last 15 months, the player has blown hot and cold, with his struggles aligning with those of the Bianconeri in the season and a half that he has been back in Turin, despite his struggles, Morata remains a sought-after player in the transfer market, with Barcelona keen on signing the Spanish international in January.
The Catalan giants have already established contact with Morata's representatives over a possible loan move in the ongoing transfer window. The interest from Barcelona makes sense, as they cannot afford to pay huge sums on many signings this month after spending a lavish amount to land Ferran Torres.
Matthijs de Ligt
His stats with Juventus this season (2021-2022)
| | | |
| --- | --- | --- |
| Matches | Clean Sheets | Goals |
| 20 | 10 | 1 |
According to the Gazzetta dello Sport Xavi is hoping to make a move for Juventus defender Matthijs de Ligt. The 22-year-old has been heavily linked with a move away from the Old Lady in recent weeks, with agent Mino Raiola publicly discussing a transfer. Despite his €125m release clause, Barca are said to not be deterred from the Netherlands international and
a potential move in the winter and summer too.
Edinson Cavani
His stats with Manchester United this season (2021-2022)
| | | |
| --- | --- | --- |
| Matches | Goals | Assists |
| 10 | 2 | 0 |
Last season the Uruguayan had a stellar patch with the red devil's but this season he has not been able to cement a position in the team, with the arrival of Cristiano Ronaldo it has become very tough for the veteran striker to play regularly, amidst all this Barcelona has become a huge contender to take the Uruguayan away to the Camp Nou.
OUTGOINGS
Ousmane Dembele
His stats for Barcelona this season (2021-2022)
| | | |
| --- | --- | --- |
| Matches | Goals | Assists |
| 8 | 0 | 2 |
The Barcelona star, whose career has been beset by injuries since arriving in Catalonia, is well and truly back in the squad under new manager Xavi Hernandez. But after the Blaugrana recently secured the signature of Ferran Torres for a fee of €55 million, the 24-year-old winger's representatives are now demanding a large increase in his salary.
And PSG is ready to take advantage. Like Barcelona, the Ligue 1 club is enduring a similar contract uncertainty with Mbappe, and with little progress made on a new deal, they see Dembele as a potential successor. With lack of stats to back him, it's looking more possible each day.
Samuel Umtiti
His record with Barcelona this season (2021-2022)
| | | |
| --- | --- | --- |
| Matches | Clean Sheets | Goals |
| 1 | 0 | 0 |
Central defender Umtiti has suffered multiple injuries. in recent seasons and has become a peripheral figure in Barca's squad.
Umtiti has fallen from prominence at the international level with France and at Barca, where Gerard Pique, Ronald Araujo, Eric Garcia, and Clement Lenglet are ahead of him in the pecking order.
A high earner with few first-team opportunities will be moved on at the soonest opportunity. Barca is currently looking to sell him and cut down his ridiculous salary expenses. English club Newcastle United is looking for a deal with Barcelona currently.
Sergino Dest
His record with Barcelona this season (2021-2022)
| | | |
| --- | --- | --- |
| Matches | Clean Sheets | Assists |
| 16 | 4 | 3 |
The American had a very hard time settling in the Catalunya side. After the reintroduction of Dani Alves, it's looking grim for the ex-Ajax right back. Chelsea is currently the favorite to get him.
Luuk De Jong
His stats with Barcelona this season (2021-2022)
| | | |
| --- | --- | --- |
| Matches | Goals | Assists |
| 13 | 2 | 0 |
According to a report from Mundo Deportivo, Barcelona, Sevilla, and Cadiz have reached a three-way agreement for the latter to sign Dutch striker Luuk de Jong on loan for the rest of the ongoing campaign.
He has been playing for Barcelona since the summer transfer deadline day, after arriving on loan from Sevilla with an option to make the transfer permanent at the end of the season. Brought in as a replacement for Antoine Griezmann, the 31-year-old has proven to be an uninspired addition to the Catalans' roster.
Barcelona keen on freeing up space on their wage bill, the club were looking to part ways with de Jong during of the January transfer window. And it seems like they will be able to get rid of the former Newcastle United striker sooner rather than later.