Williams Shined in the ISL, but Hyderabad FC Takes the Title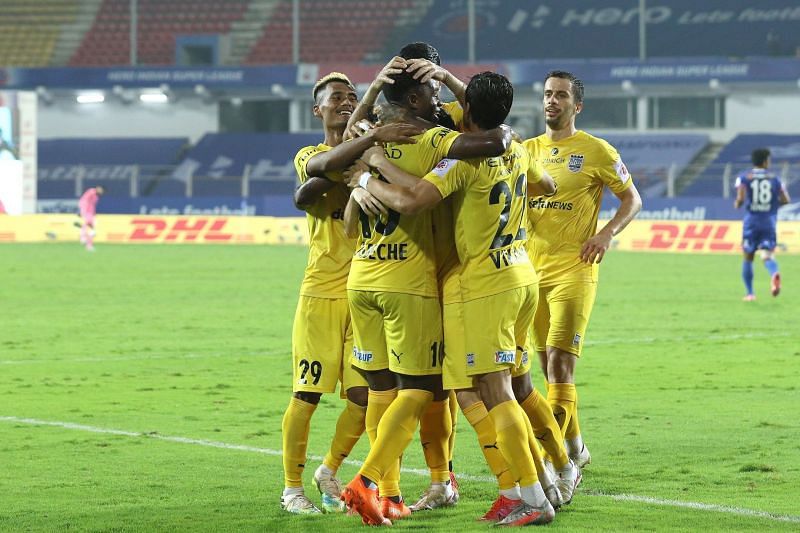 David Williams' spectacular performance could not help ATK Mohun Bagan win the title. Their lead slipped out twice, enabling Hyderabad FC to make it to 2-2 in the last ISL match on Wednesday at the Nehru Stadium in Fatorda.
In only 12 seconds in the match, Williams scored a goal for ATK Mohun Bagan, which made the record of the fastest goal in the history of the ISL tournament. However, the goal was returned soon in the 18th minute by Hyderabad's Bartholomew Ogbeche.
The first half of the match was a close fight between the two sides where Carl McHugh, the defender of ATK Mohun Bagan, sustained an injury and concussion and was taken to the hospital.
In the 64th minute, Williams took away the ball from Asish Rai to score a goal and restored ATK Mohun Bagan's lead. The dream to win a hat-trick was again smashed by Javier Siverio, who hit a goal and made 2-2 moments before the final whistle.
The match result led Hyderabad FC to reach the top of the ISL score table with 16 points. While the team is now at par with Mumbai City FC pointwise, Hyderabad FC remains in a better place due to its head-to-head record and better goal difference. On the other hand, ATK Mohun Bagan remains in fourth place with 15 points from 9 games.
It was just a matter of seconds for Williams to enter the record of the tournament's history at the beginning of the season. After the ball returned to the Australian striker after four passes, he made a powerful shot that went straight into the goal. At the same time, Hyderabad FC's goalkeeper Kattimani could barely touch the ball.
What started as a ferocious game did not end well for the green-and-maroon brigade. In the first half, the team lost McHugh to injury, and the Irish footballer was treated on the field for a long time before being taken to the hospital for better treatment.
Coach Ferrando was forced to restructure the midfield, and McHugh was replaced by Kauko.
Meanwhile, Williams made another remarkable shot on the 72nd minute when he turned the provider, and the ball was swiftly turned towards the goal by Kauko. The ball swerved off Rai and went into the goal, with ATK Mohun Bagan leading again.
Minutes before the final moment, Hyderabad FC caught up to their opponent when Siverio took the ball away from Amrinder in the 76th minute and hit it into the goal.