'Who Criticises Messi knows nothing about football'- Karim Benzema lambasted at Lionel Messi's critics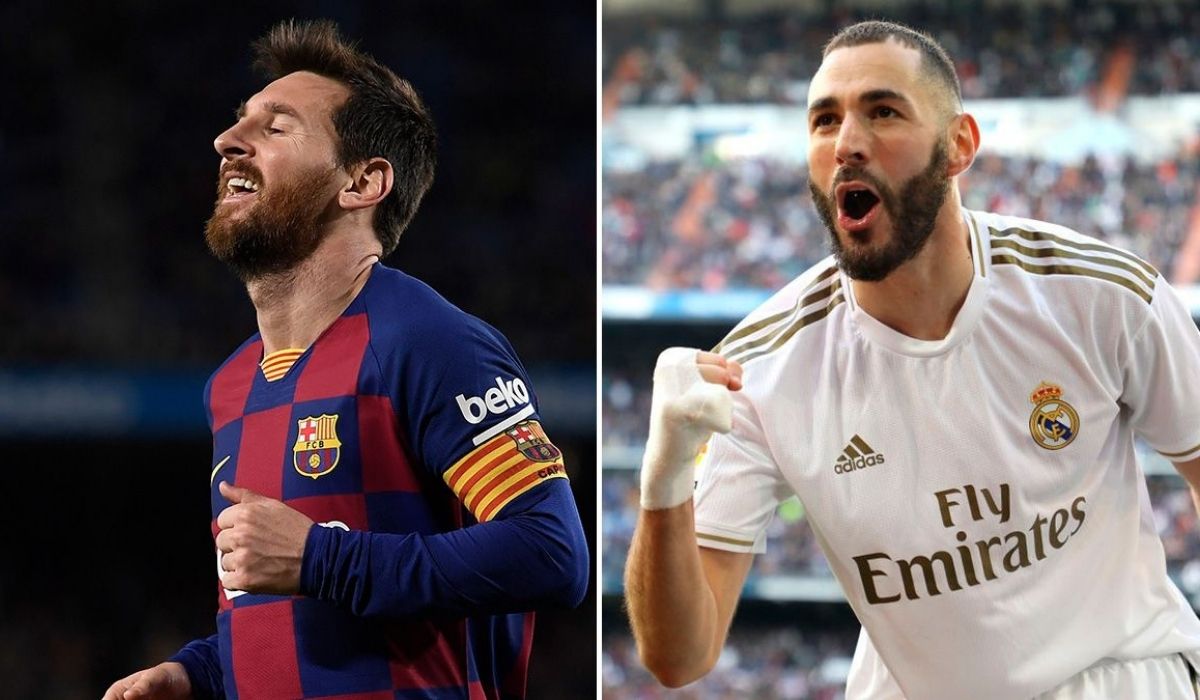 Lionel Messi made the headlines when he left for another club for the first time in his career. A La Masia product, Messi has been Barcelona's core member since he joined their academy in 2000. It has been a roller-coaster of a journey for him as well as the club since then. In his 17-year journey, Messi has helped the club win 33 trophies which also includes five Champions League triumphs.
Messi's contributions have been well rewarded too as he remains the most decorated Ballon d'Or winner with seven titles to his name. His impact on the club became clearly visible when he left Blaugrana in 2021. His departure has left an unfillable void and it is evidently visible. Barcelona has been relegated to the Europa League only for the second time this century.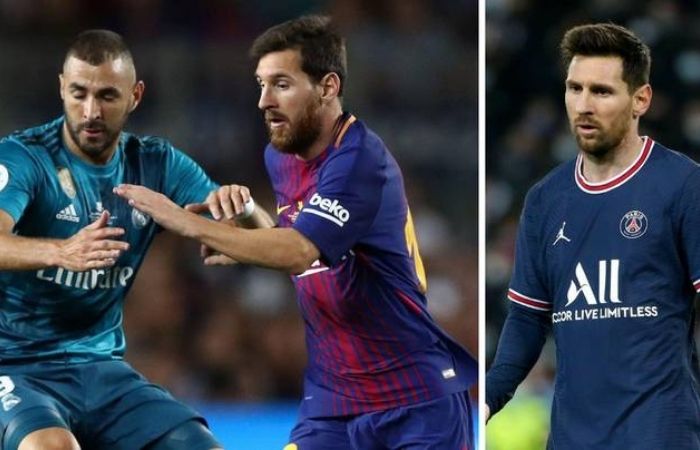 Benzema comes in support of Lionel Messi
The previous time they played in the Europa League was before Messi made his professional debut. Moreover, in the league, they are at the risk of missing out on a top-4 spot. The financial dilemma at the club prevented them from granting Messi a new contract. As a result of which, he became a free agent, which PSG wasted no time in acquiring.
However, he has not succeeded in recreating his form at the French club. His Champions League form has been excellent as he has scored five goals from five appearances. But the same cannot be said in Ligue 1. The Argentine has scored only one goal since joining Les Parisiens in August. It is well aware that he requires time to adapt since this is the first time he has played for a club outside of Spain. However, the pundits show no mercy in criticizing him for failing to deliver his magic at PSG.
He has had the backing of many players and the latest one to support him was Karim Benzema. He came for his former rival's aid by lashing out at the critics for their terrible judgments. Ahead of Real Madrid's clash with PSG in the Champions League tie, Benzema said, "There's no way he won't do well. This is just a time where he's adapting because he's not scoring many goals. Look at what he does on the pitch, though. Anyway, you can't criticize a player like that. Anyone that criticizes Messi doesn't really understand football."
Karim Benzema has been a part of Los Blancos' history since 2009. While many left the club, he still remains one of their most loyal and crucial players. Cristiano Ronaldo's impact is well known at Real Madrid. However, Benzema tremendously filled that gap and has carried the club since. This season, the French forward has been in tremendous form. He alongside the rejuvenated Vinicius Junior has taken La Liga by storm. The duo has piled up 39 goals out of the 47 scored by the club and Benzema alone has contributed to 17 of them. Along with finding the back of the net, he has also assisted seven of them and ranks second only to Rayo Vallecano's Oscar Trejo who has two more than him.
Karim Benzema
| | | | | | | |
| --- | --- | --- | --- | --- | --- | --- |
| Tournament | Appearances | Goals | Assists | Passing accuracy | Man of the Match | Rating |
| La Liga | 21 | 17 | 7 | 84.6% | 7 | 7.66 |
| Champions League | 5 | 5 | 1 | 82.6% | – | 8.10 |
Lionel Messi
| | | | | | | |
| --- | --- | --- | --- | --- | --- | --- |
| Tournament | Appearances | Goals | Assists | Passing accuracy | Man of the Match | Rating |
| Ligue 1 | 10(2) | 1 | 5 | 84.8% | 2 | 7.36 |
| Champions League | 5 | 5 | – | 87.4 % | 2 | 7.96 |