'We did everything but win': Pep Guardiola lauds Manchester City's efforts in their goalless draw at Crystal Palace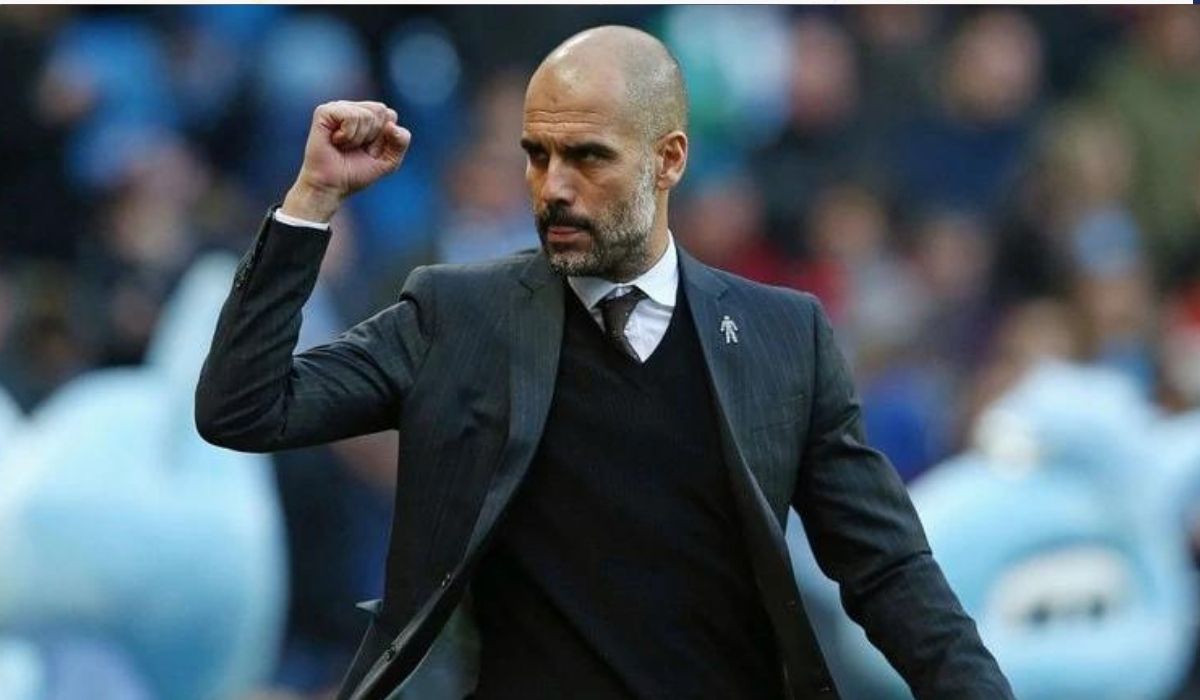 Manchester City was handed another shocking outcome in the Premier League as their title defence took a huge blow after they failed to secure three points against Crystal Palace when they visited Selhurst Park Stadium on Monday. Despite dropping crucial points, Pep Guardiola was pleased with his side's performance and he insisted they played a good game.
The Blue side of Manchester produced another magnificent performance but The Eagles were somehow able to keep them at bay. A dominant display that could have had a different outcome, ended up in a goalless draw as City sit on top with only a four points cushion.
Pep Guardiola lauds Manchester City's efforts
At the start of 2022, Manchester City was way ahead of their competitors and a 12 point lead was looking safe enough for them to defend the Premier League title. However, things didn't go as planned and they dropped crucial points whereas the challengers capitalized on this opportunity.
"They did absolutely everything to win the game," Guardiola was proud of his side's performance and also praised Palace for their effort. "We played a really good game, a really, really good game at a difficult stadium and (against) a difficult side that defends deep.
Football is the only game (where) it happens where statistics don't count, if you don't score a goal you don't win it. Luck doesn't exist in football. We have to score goals and we didn't do it. We played to score goals and concede few. Also, we struggled a little bit. It was an incredible effort from Crystal Palace, a fantastic team who defend really well."
With this result, the league leaders have entered the danger zone as they are only four points ahead of Liverpool. The Reds have not lost a single fixture since December and they only dropped points on two occasions. Their unbeaten run has helped them close the enormous gap which has now heated the title race that has the potential to go down to the wire.
Liverpool won their first Premier League title in the 2019/20 season. And they are not settling for just one. They have been a consistent threat to City's dominance. Liverpool has now got the perfect opportunity to win their second title by taking advantage of Manchester City faltering.
Having closed the gap, Liverpool is now only four points behind the leaders after City failed to grab a win at Selhurst Park. However, what gives them an advantage is that they have played a game less than City. They will be visiting an in-form Arsenal on Wednesday and if the result turns out to be in Liverpool's favour, they can further close the gap to one point. And a decision on the title race could be made on April 10 when Liverpool will be facing Manchester City at Etihad Stadium.
Although it is a worrying period for the title holders, Pep Guardiola is considerably calm about the situation and says there are plenty of fixtures left to decide their fate. "There are still nine games, a lot of points. There are many, many games still and the way we play in general is more than good, but we didn't win and we drop two points," said Guardiola.
"We have points and one game more, (at the) international break we will be the leader – but who knows? We played a fantastic football game in all departments. Team created a lot of chances to win and were unfortunate not to score."