Transfer Window- Arsenal can repeat deadline day transfer for £75 million after Dusan Vlahovic window passes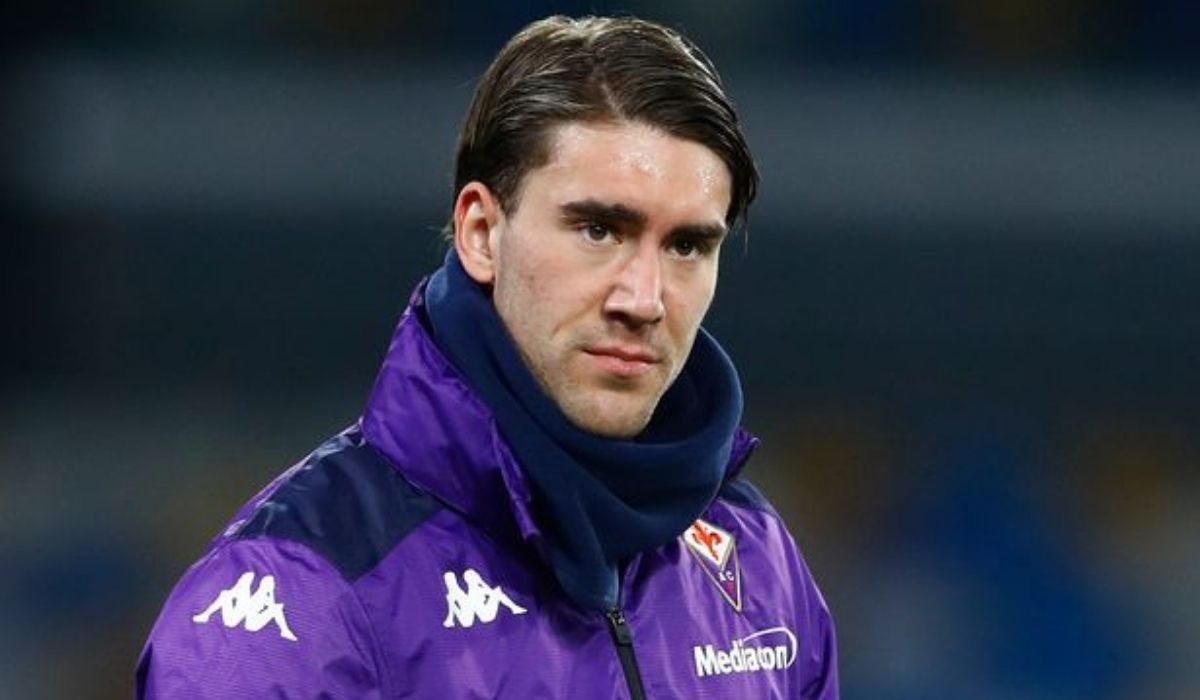 Arsenal is heavily linked with the Serbian talent, Dusan Vlahovic and are pushing hard to land the Fiorentina forward this transfer window. They are desperately trying because of the crisis they are having upfront. The Gunners' most prolific striker, Pierre-Emerick Aubameyang's future is in jeopardy after his carelessness in December.
Bestowed with the duties as the club's captain, Aubameyang failed to act like one. In December, he was stripped of his captaincy as a result of a disciplinary breach. He has been omitted by Mikel Arteta and has not made an appearance for the club since then.
This has put a big question mark on his future with an exit lurking around. The Saudi Arabia club, Al-Nassr has shown interest in signing him on loan with an option to buy later. Arsenal will most likely consider the deal depending on how their pursuit for a striker advance.
Transfer Round Up- Arsenal can pull deadline day masterstroke
Dusan Vlahovic is the club's primary target and it is crystal clear why they have targeted him. Joining the Italian side in 2018, he showed all the traits of a world-class player. The first two seasons gave everyone a glimpse of what he could deliver. The 21-year-old forward finally sprout into an incredible form during the 2020/21 season with Fiorentina. He scored 21 goals in the Serie-A helping his club survive in the division with a 13th position finish.
This season, he has been even astonishing as he has scored 17 goals in just 21 appearances. He is the joint top scorer in the league alongside Ciro Immobile. Furthermore, he equalled the record for the most goals scored in a calendar year (33) which was created by Cristiano Ronaldo in 2020. Thanks to his immense contributions, Fiorentina are hopefully aiming for a top-half table finish.
Arsenal is working exceptionally hard to land the goal-scoring sensation. It is also reported that their £88 million including add-ons is accepted by the club. However, they have met with a hurdle that is difficult for them to resolve. Since the player has grabbed attention, Arsenal weren't the only club interested in him. The Serie-A giants, Juventus also joined the race for the Serbian. Since they are not as interested as Arsenal, they are willing to wait till he becomes a free agent. Vlahovic is also keen on the move to Juventus and his reluctance might make Edu repeat the transfer trick which he had pulled off a few years ago.
In 2020, The Gunners' were in a similar situation with Lyon's Houssem Aouar. As that failed, they signed Thomas Partey by activating his release clause on the deadline day. Similarly, if their pursuit for Dusan Vlahovic is unsuccessful, they might consider signing Alexander Isak with only a week of the transfer window remaining.
Real Sociedad's striker has been on Arsenal's radar for quite a while. Isak is equally talented and his breakthrough season came the previous season when he scored 17 goals. However, this pursuit will not come any cheaper. His new contract at the club saw his release clause rise to £75 million.
Isak is not a frequent goalscorer like Vlahovic, but that is a risk Arsenal might prefer taking if the Serbian remains persistent with his decision. Arsenal are aiming to return to the Champions League and it is clear that they need a prominent goalscorer to do so. If their bid to recruit Vlahovic fails, Alexander Isak might be considered next by Edu.