The Best FIFA football awards: Check out the winners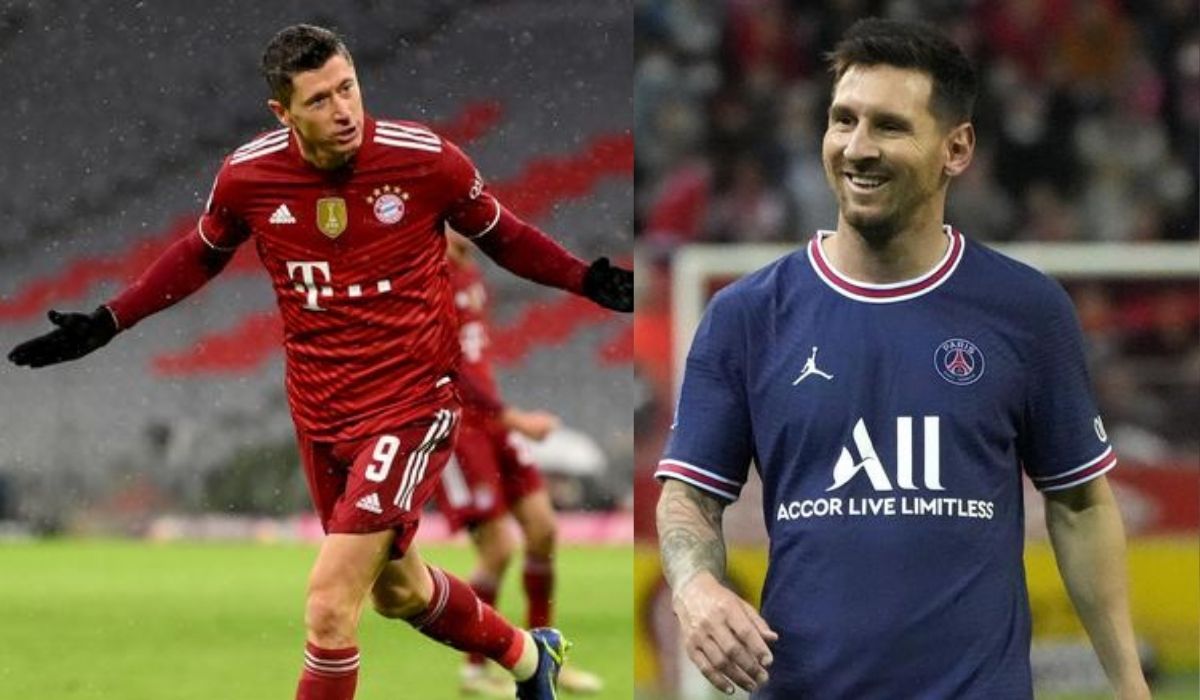 The BEST FIFA football award ceremony was held on 17th January 2022. Both men's category and women's category were covered as they gave away individual awards for the best player, best goalkeeper, best coach, and the best goal scored in the 2021 calendar year. Let's have a look at who managed to take home the prizes. They all are good players and yet only one player managed to take home the silverware in every category. FIFA also released the FIFPRO team of the player based on the best performers in the 2021 season. So let's get into it one by one. We will go in chronological order.
Fifa women's Special Award
The first award to be given was a 'Special Award' in the women's category. The award went to Christine Sinclair of Canada. She has scored a mammoth 188 goals for the national team. She has made 303 appearances for Canada overall. After accepting this honor, she expressed what had helped her achieve such good numbers: "I am sure my dad and mum will say they taught it to me but I've always felt calm in front of goal."
Women's Best Goalkeeper award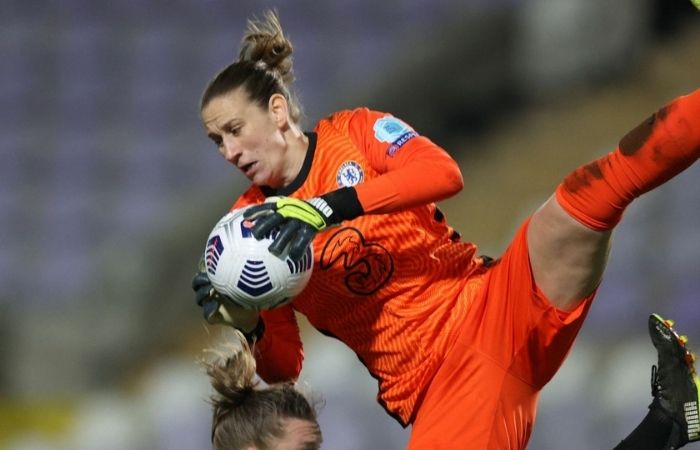 For this award, the nominees were:
Ann-Katrin Berger (Germany and Chelsea)
Christiane Endler (Chiles, PSG and Lyon)
Stephanie Lynn Marie Labbé (Canada, Rosengrad and PSG)
The award was won by Chile goalkeeper Christiane Endler. The Chilean keeper added she was "very happy and proud". She becomes the first South American who has won the award. Prior to this, she had already been nominated on 3 occasions since the award was introduced.
Men's best Goalkeeper award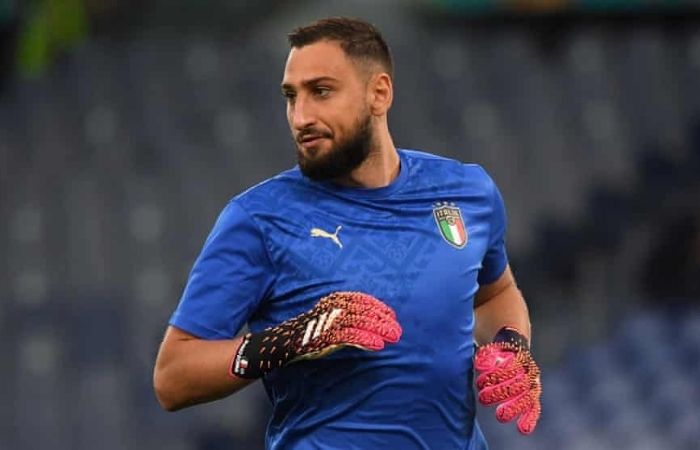 The nominees for this prestigious award were:
Gianluigi Donnarumma (Italy, AC Milan and PSG)
Edouard Mendy (Senegal and Chelsea)
Manuel Neuer (Germany and Bayern Munich)
The award was given to Edouard Mendy who has been an assuring presence in goal for Chelsea. His consistent performance steadied the Chelsea back to a large extent and the defenders got an extra security knowing that the person in goal wouldn't let dollies in.
Fifa Puskas award
This award is given yearly for the most charismatic, unbelievable, and unique goal scored across the world. The nominees of this award were:
Erik Lamela – Arsenal vs Tottenham, Premier League (14 March 2021)
Patrik Schick – Czech Republic vs Scotland, Euro 2020 (14 June 2021)
Mehdi Taremi – Chelsea vs FC Porto, Champions League (13 April 2021)
The award was eventually won by Erik Lamela for his rabona goal. The Ex-Tottenham striker's time at Tottenham was rather insignificant. But winning a Puskas award will always be memorable for him and he has now become a part of a special history. Lamela's speech said everything about his time at Tottenham: "Thank you so much. I am very happy to win this award. At that moment, I didn't think too much, I didn't realize how special the goal was, I just kicked it and ran around."
The legendary Gerd Muller was given a tribute. The bombastic German left us in 2021. He was 75 at the time. Gerd Muller was a lethal poacher, deadly in the 6-yard box,  and still holds the record for scoring 365 goals in the Bundesliga.
The next award to be presented was the Fair Play award.
Fair Play Award
The award was given to Denmark football and their medical team for their life-saving action with respect to Christian Eriksen. During the Euro 2020 (held in 2021 due to COVID), Danish midfielder Christian Eriksen collapsed on the field after going into cardiac arrest. Eriksen was not responding to CPR or defibrillator.
Meanwhile realizing how difficult and heavy it can be for the fans to watch, the Danish team decided to surround Eriksen in a circle to create an opaque boundary while the medics tried to bring him back to consciousness. The fans in the stadium also understood the gravity of the situation and were silent in anticipation and prayer.
The Finnish fans from the stand nearby even gave their flag to be used as a cloth to cover the Danish circle so that the medics could work in peace. Danish keeper Kasper Schmeichel was beside Eriksen's wife all through the incident, giving her support to get through it. Eventually, Eriksen pulled through. The heroic act of the Danish footballers and the medics is one of the most beautiful stories of 2021.
Fifa best Women's Coach award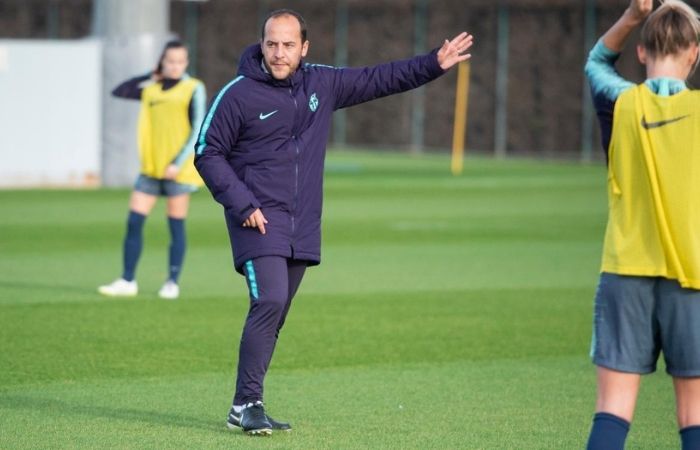 Next up was Fifa Best Women's coach award for 2021. The nominees were:
Lluís Cortés (Barcelona)
Emma Hayes (Chelsea)
Sarina Wiegman (Netherlands and England)
The award was won by Chelsea coach, Emma Hayes who was absolutely shocked to have won the award: "I am not usually stunned" were her exact words. Hayes thanked the Chelsea staff and players for making this happen.
FIFA Best Men's Coach award
After the women's coach award came the Men's coach award for which the nominees were:
Pep Guardiola (Man City)
Thomas Tuchel (Chelsea)
Roberto Mancini (Italy)
The award was won by Thomas Tuchel for his extraordinary work at Chelsea. Tuchel took over Chelsea on 26th January, 2021 and within 5 months he turned Chelsea around and led them to a Champions League victory. Tuchel described winning the award as "pretty surreal" he felt "pretty uncomfortable" after being given the best Men's coach award.
Best Fifa Fan Award
The winner is the Finland and Denmark fans whose overwhelming and wholesome behavior in response to Christian Eriksen's cardiac arrest was so beautiful. While things were looking as hopeless as they could be, the Finland and Denmark fans started chanting Eriksen's name and kept up the spirited noise while Eriksen got treated on the pitch.
Next in the ceremony was the declaration of women's and men's best xi of 2021.
Women's Best XI of the season
Goalkeeper: Christiane Endler (Paris Saint-Germain/Olympique Lyonnais)
Defenders: Millie Bright (Chelsea FC Women), Lucy Bronze (Manchester City WFC), Magdalena Eriksson (Chelsea FC Women), and Wendie Renard (Olympique Lyonnais)
Midfielders: Estefanía Banini (Levante UD/Atlético de Madrid Femenino), Barbara Bonansea (Juventus FC Women) and Carli Lloyd (NJ/NY Gotham FC)
Forwards: Marta (Orlando Pride), Vivianne Miedema (Arsenal WFC) and Alex Morgan (Tottenham Hotspur FC Women/Orlando Pride/San Diego Wave FC)
The Men's team was set up in a 3-3-4 formation:
Goalkeeper: Gianluigi Donnarumma (AC Milan/Paris Saint-Germain)
Defenders: David Alaba (FC Bayern München/Real Madrid CF), Leonardo Bonucci (Juventus FC) and Rúben Dias (Manchester City FC)
Midfielders: Kevin De Bruyne (Manchester City FC), Jorginho (Chelsea FC) and N'Golo Kanté (Chelsea FC)
Forwards: Cristiano Ronaldo (Juventus FC/Manchester United FC), Erling Haaland (BV Borussia 09 Dortmund), Robert Lewandowski (FC Bayern München) and Lionel Messi (FC Barcelona/Paris Saint-Germain)
Fifa best Women's player
The final 3 nominees in this category were:
Jennifer Hermoso (Spain and Barcelona)
Alexia Putellas (Spain and Barcelona)
Sam Kerr (Australia and Chelsea)
The award was won by Alexia Putellas, who surprisingly didn't feature in the women's best xi team.
Fifa best Men's player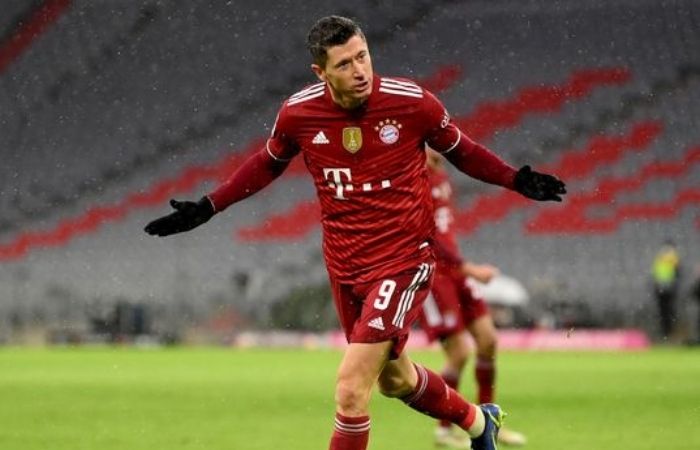 The final nominees were:
Robert Lewandowski (Poland and Bayern Munich)
Lionel Messi (Argentina, Barcelona and PSG)
Mohamed Salah (Egypt and Liverpool )
The award was won by the Polish international who said how "very proud" he was of his latest triumph. Lewandowski won this award in the previous year too and this year, he was the most deserving of this award.
Fifa Special Award
This was the last award to be presented, and it was given to Cristiano Ronaldo for becoming the highest goal-scorer for Portugal nation team. Ronaldo expressed his heartfelt gratitude for his international squad-mates of past and present. He then mentioned his family who have been a firm support to him as he went from strength and strength. He says that he plays the way that makes him happy. He also added that he feels quite motivated to keep on going.
The presenters thanked Qatar for helping FIFA host the ceremony. The upcoming World Cup will also be held in Qatar, so this was a great opportunity to test run scenarios and get feedbacks from relevant channels regarding any loopholes they missed.