Rio Ferdinand Comments on Arsenal Outcast Turnaround at Barcelona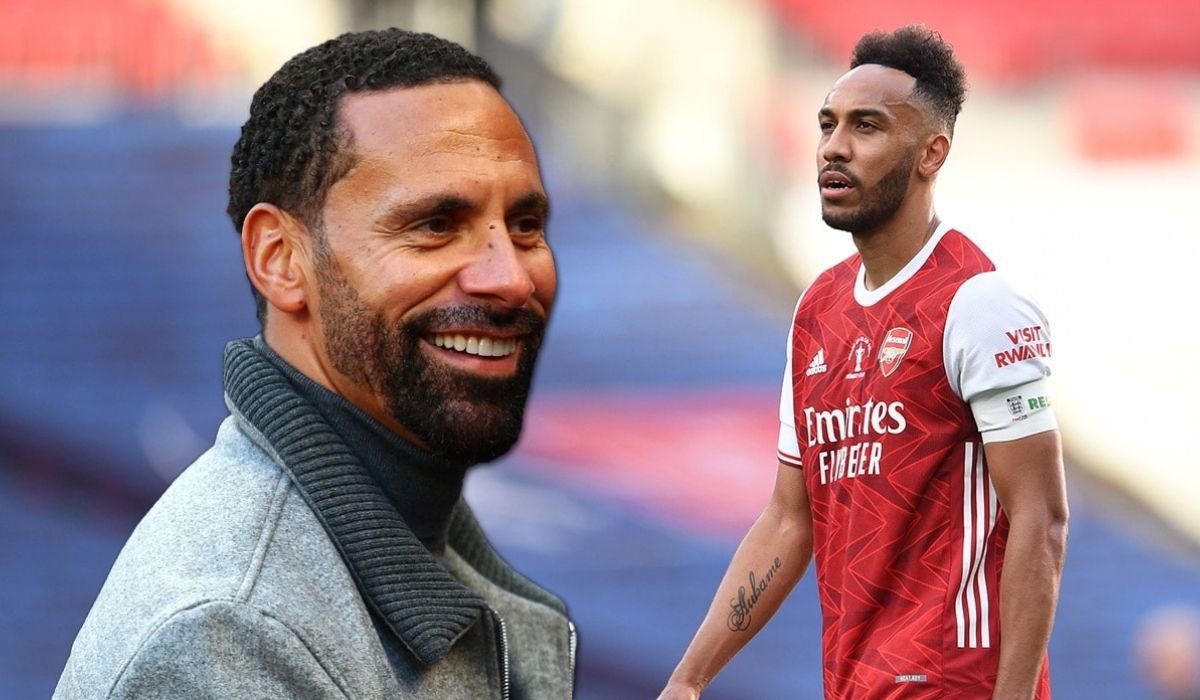 It is no secret that Pierre Emerick-Aubameyang is enjoying his life in Barcelona. The major turnaround in his form is also helping his club get back on top with incredible performances. The Manchester United legend, Rio Ferdinand has pointed out the reasons that have helped him regain his form and confidence after he departed from Arsenal.
Aubameyang joined Arsenal in the winter window of the 2017/18 season. Right from the beginning, he had earned the respect at the club and became a treasured member of the squad. His contributions single-handedly have helped the club in many ways. Along with keeping Arsenal afloat, he has also won the Premier League Golden Boot once during his five-year stay.
Rio Ferdinand Comments on Arsenal Outcast
His downfall started in the fourth year, and it was worsened in the 2021/22 season. On top of the captaincy burden, the Gabonese striker has been struggling in front of the goal. In 14 appearances in the league, he was able to score only four goals. To make things worse, his disciplinary breach in the month of December saw the end of his journey at Arsenal.
Due to the breach, Aubameyang was stripped of his captaincy and removed from the squad right away. He did not play for a whole month and by the end of the winter transfer window, he forced an exit from Arsenal. After pushing for an exit during the window, he attracted many clubs. A middle-east club had also approached to buy him.
However, he was convinced by Barcelona's interest and joined them for free on the final day. Despite having six more months in his Arsenal contract, they worked out a deal that saw him join the Catalans right away for free. While this move surprised many, it has proved to be one of the best decisions made by the 32-year-old striker.
He has rediscovered his form at Barcelona and is in red-hot form for them. He has already equalled the goal tally from the first half of the season at Arsenal in just four matches. This also includes a hat trick which made him the only player to achieve this feat across four different leagues. He also played a part in thrashing Napoli in the UEFA Europa League to progress to the next round.
While his resurgence has earned applause from everyone, Rio Ferdinand specifically pointed out, along with praises, how the former Arsenal captain came to regain his form. "I just feel that he looks happy again. I saw him at Arsenal for a number of months where he just didn't look happy, and people undervalue how important your happiness is as a footballer or in any job that you've got," said the United legend.
You have to have that element of happiness and enjoyment and fulfilment, and he wasn't having that at Arsenal. Aubameyang has gained, he's got some love back, he's got some attention and he's got some belief back from a manager that wants him to be there and appreciates his footballing ability."
| | | | | | | |
| --- | --- | --- | --- | --- | --- | --- |
| Tournament | Appearances | Goals | Assists | Passing accuracy | Man of the Match | Rating |
| Premier League | 12(2) | 4 | 1 | 70.1% | 1 | 6.74 |
| La Liga | 2(2) | 4 | – | 71.4% | 1 | 7.29 |
| Europa League | 2 | 1 | – | 79.1% | – | 7.38 |