Real Madrid Will Have To Sell Before Signing New Players in the Summer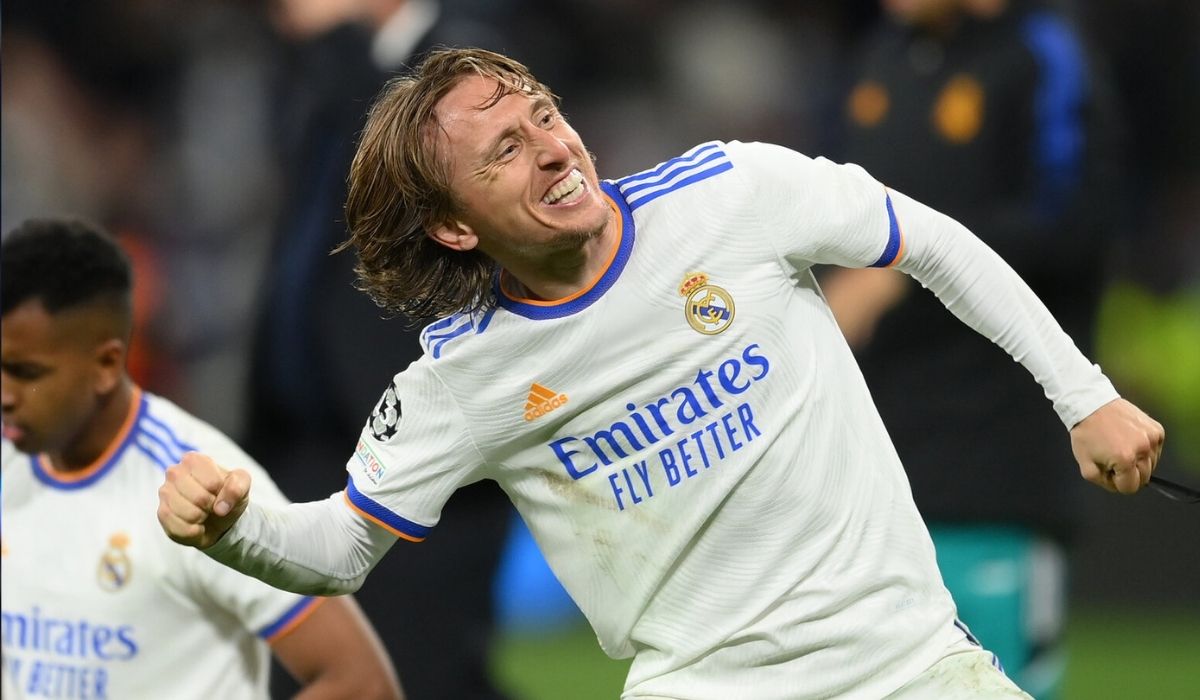 Real Madrid are set to have one of the biggest and busiest transfer windows as they are planning to further strengthen their squad. While Kylian Mbappe's deal looks almost certain, Madrid are trying more as they also hope to land Erling Haaland, although it is a distant possibility. However, for them to add more firepower to the squad, they will have to sell players.
According to the Spanish outlet Marca, the club president, Florentino Perez held a meeting with Carlo Ancelotti on Friday to discuss the transfer plans for the upcoming summer as well as the next season. It was concluded that new signings at the club are unlikely to happen without any departures, but the La Liga side are confident of making some important sales.
Marca reported that Real Madrid can accumulate between £62 – £82million from selling the likes of Take Kubo, Brahim Diaz and Reinier Jesus who are all currently serving their loan spells elsewhere. Marcelo, Gareth Bale and Isco will be departing the club as free agents. Although their exit won't earn the club additional money to their transfer budget, it will clear the wages bill by a lot.
The main priority for Los Blancos is reinforcing the attack. Mbappe is their primary target, and his deal is all but done. However, Real want to step further and bring in another goalscoring machine in the form of Erling Haaland. Although it is a long shot, they can land him if they are willing to meet his release clause that is set to be activated in the summer.
Real Madrid can Earn Around £80 million by Selling Players
Real Madrid landed Eduardo Camavinga last summer, and the youngster has been a great addition to the squad. Similarly, they are eying another promising midfielder to join them. Monaco's Aurelien Tchouameni has entered the radars of many clubs and Real Madrid is one of them. However, Real has not made any official bid and the players seem to be leaning towards a move to the Premier League.
While many senior players are losing their spot, Luka Modric has been ageing like fine wine at Real Madrid. The 36-year-old Croatian has been bossing the midfield which has contributed to the successful run for the club this season. Thanks to his immense involvement, he is also set to extend his stay at Santiago Bernabeu by signing a new contract.
Ancelotti praised Modric ahead of their Sunday clash against Sevilla and said, "Luka Modric will finish his career here at Real Madrid. I don't know when but it will happen – this is the idea of the club and Luka. Modric won't have problems to renew the contract – I compare him to Paolo Maldini'.
Real Madrid did not make any major signings at the start of this season, yet they have shown major progress both in the league as well as in the Champions League. A brilliant run in La Liga has put them at the top of the table, and they are only a couple of wins away from lifting their 35th league title.
In the Champions League, Real have established themselves as a formidable opponent and are set to reclaim their title. They defeated PSG in the round of 16, and after an impressive win against Chelsea, they have booked their spot in the semi-final of the competition. Real are only two victories away from winning their 14th Champions League title. These triumphs will be a walk in the park once the promised signings are made, and with a manager willing to give everything for the club at the helm, Real Madrid can once again dominate football.