Real Madrid considering £50m move to sign Arsenal star Kieran Tierney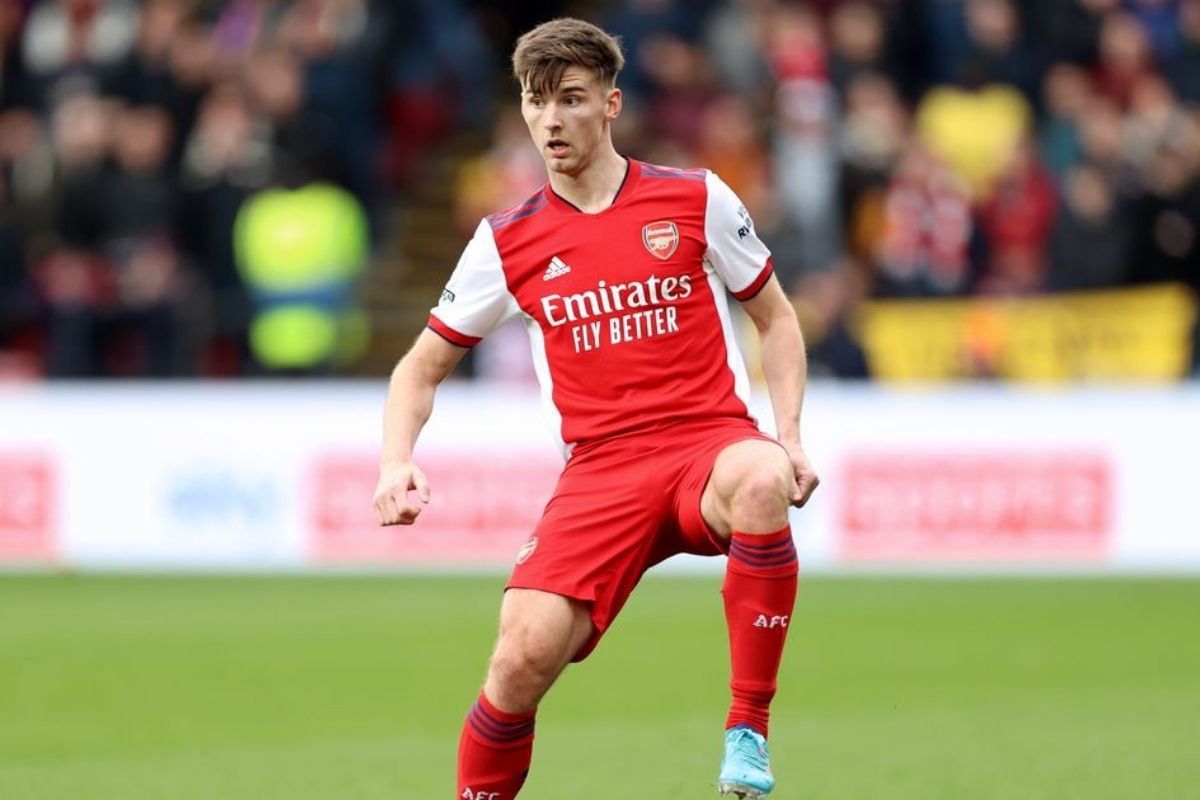 Kieran Tierney has developed into an important addition for Arsenal since joining them in 2019. Despite his progress getting hampered by injuries, he has managed to deliver great performances. Many clubs have shown interest in him, with Real Madrid one of the many who have solidified their interest in the Scottish defender. And according to reports, they are looking to swoop him for a whopping £50 million.
The defender is a Celtic product and made his professional debut in 2015. Soon enough, he became an important part of the squad and helped them win back-to-back domestic trebles. He spent four years at Celtic and amassed 170 appearances in the process. He was targeted by Arsenal despite the player remaining injured for the second half of the final season at Celtic.
Kieran Tierney on Real Madrid's Radar
Arsenal signed the 24-year-old defender for a fee of £25 million in the summer of 2019. He was still injured at the time of joining and made his debut only a month later. However, he soon got hang of the league and became an imperial part of the team from the following season.
In the current season, Tierney has been a regular and has contributed immensely as Arsenal have almost secured their way back into the Champions League. He also scored his first international goal when Scotland drew Poland 1-1 in the international friendly last week. His form for the club, plus his national performance is said to be the reason for Los Blancos to solidify their interest after monitoring the player for some time.
Real Madrid has also kept an eye on Arsenal's Bukayo Saka alongside Tierney. However, defensive reinforcement is their current priority and they will only be focusing on the 24-year-old for the time being. They believe that the player who can play both as a centre-back, as well as a left-back, could be the versatile player they need to strengthen their squad.
According to various sources, it is believed that the highly acclaimed chief scout for Real Madrid, Juni Calafat has seen the defender's display in person and is a huge fan of it. Because of this, the club is seriously considering bringing him to Santiago Bernabeu.
The same report also claims that Barcelona is also interested in the player. Although the Scottish defender is an important part of the Arsenal squad, it looks highly unlikely that they will be blocking his exit.
Tierney signed a new five-year deal with the Premier League side after his successful start to the English journey. Arsenal extended his stay until 2026 because they felt him to be an important part of their future. But if a convincing enough bid is made, they might be willing to negotiate. And if the reported bid of £50 million is placed, the Gunners might move forward with it.
Leicester City has also shown interest in him. Brendan Rodgers who spent some time together with Tierney at Celtic remains a huge fan of him. The manager moved to Leicester in 2019 and tried to sign him right away, but lost to Arsenal. His availability again will reignite the interest, but their chances will be declined tremendously if Real seriously consider making a move.