Ralf Rangnick makes Ole Gunnar Solskjaer admission over sacking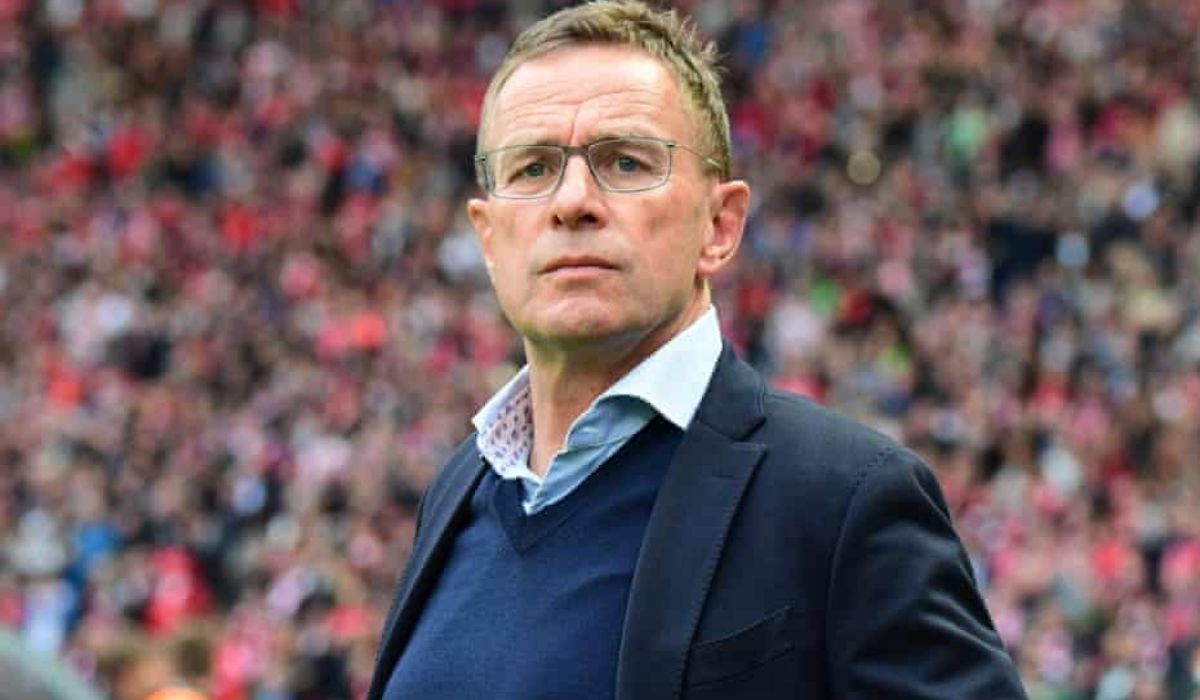 Ralf Rangnick came to Manchester United as Ole Gunnar Solskjaer's replacement. It was expected that he would do the job that Solskjaer was failing this season. However, as things stand, not much of a difference is visible when both managers' team standings are compared.
Manchester United used to be a name feared in the top English division for decades, but things have taken a drastic change. The last days of the United glories were witnessed in 2013 when Sir Alex Ferguson retired from management. Since then, it has been a heartbreaking journey for the Reds as well as the fans.
From seldomly being out of the top-4 to seldomly being in the top-4, United have lost their impact and no managers since the Scottish great could change that. Moreover, the Red Devils have appeared in the Europa League four times in the past six years, a competition in which they appeared only twice the past 24 years.
There was a ray of hope when Ole Gunnar Solskjaer took over the responsibilities at the club. However, despite lasting longer than the other managers, he suffered the same fate as them. But, the club transformed enormously during his tenure. The summer transfer window before his sacking, Solskjaer made three tremendous signings in the form of Jadon Sancho, Raphael Varane, and Cristiano Ronaldo.
Ralf Rangnick makes Ole Gunnar Solskjaer admission over sacking
For some reason, he could not extract the best from them and the results were not looking promising. When the Champions League spot for the next season started getting thinner, he was sacked by the club. Ralf Rangnick was then appointed as the interim manager, but even the 'grandfather of Gegenpressing' could not do any wonders.
Rangnick was asked about the possibility of United failing to qualify for the Champions League. To which he replied, "It has always been a concern since Ole left the club. That was one of the reasons why he probably had to leave the club and of course, results like today's don't make things any easier.
Against Villa, Burnley and today we were one or 2-0 up and gave away two points. This can happen once but it shouldn't happen three times and with those points, the situation would be different but it's not. This is what we have to face.
We have to realize the truth and obviously with results like today's it doesn't make it any easier to finish fourth at the end."
Along with the struggle with the top teams, United are failing to capitalize on the lower teams as well and that has put them in a very difficult position in the Premier League. In the last 24 games, United have dropped 11 points, which has put them in a five-way battle for the fourth spot. They are currently fifth with 40 points from 24 appearances.
West Ham United are a point ahead having played an extra game. However, Arsenal, Tottenham Hotspur and Wolverhampton Wanderers could cause some serious problems for Manchester United as they are within reaching distance with a couple of games in hand. If United continue performing like their previous two outings, they might end up finishing at the UEFA Conference League position, or worse, miss out on a European spot.