Pierre-Emerick Aubameyang Barcelona effect clearly vindicates Arsenal's exit choice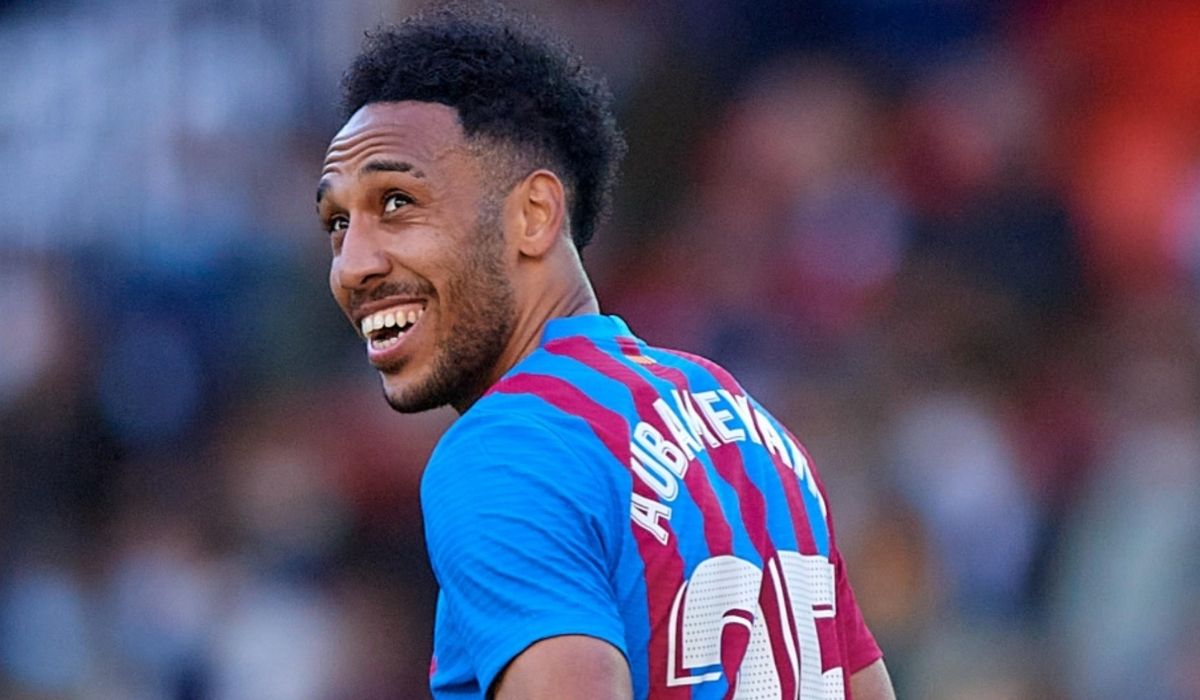 Pierre Emerick-Aubameyang made his move to Barcelona in the winter transfer window. While this was a questionable move from various fans and pundits, both parties are seemingly flourishing without each other. Aubameyang has reclaimed his form and Arsenal are on a winning streak that has kept them in the pole position for the top-4 race.
It was not the happiest of departure for the Gabon international whose contributions had played a huge role at Arsenal. Joining the Gunners in 2018, he started delivering right away despite joining midway through the season. The first full season followed by his second, he scored 22 goals, securing the Golden Boot in the first one as well.
Pierre-Emerick Aubameyang's Barcelona effect
This season, however, things went from bad to worse for the 32-year-old striker. On top of a bad form, he was stripped of his captaincy and not included in the team since December after his disciplinary breach. This widened the gap between him and the club and was also a reason which compelled him to leave the club.
"It was just him and he made that decision. He wasn't happy, I can't tell you more. He wasn't very happy, I was very calm.
My last few months at Arsenal were complicated, that's football sometimes. For my part, I never wanted to do anything wrong. My problem was only with Arteta. I can't say much more, I wasn't happy," Aubameyang at his Barcelona reveal press conference on why he left Arsenal.
Aubameyang pushed for an exit, and despite offers from the middle-east, he chose the Spanish giants, which he joined for free. Mikel Arteta was claimed to be making a mistake by letting him go, but the results show otherwise. He has been flourishing and has already equaled the goal tally this season in 10 lesser games.
The four goals he scored in La Liga also include his first hattrick as a Catalan, which made him the only player to score a hattrick across four different leagues. His contributions have been pivotal in Barcelona's 10-match unbeaten run which has helped them reclaim control in the top four race. However, a few hundred miles away, Arsenal is also doing equally well.
Somehow, Aubameyang's departure has been a blessing in disguise for the Gunners. His absence was a worrying topic for them as they failed to recruit another striker. Along with that, Alexandre Lacazette and Eddie Nketiah who are their remaining strikers are in the final six months of their contract. But what was meant to be a disaster turned out to be a boon.
In the 14 matches where Aubameyang featured, Arsenal only recorded 18 goals, out of which four were contributed by the player himself. Since his departure, the club has scored 20 in just nine appearances. Lacazette has been pivotal and his recent goals have given his side an immense boost in the race to Champions League qualification.
The three back-to-back wins have put them just two points behind fourth-placed Manchester United despite having played three lesser games. Moreover, they have also improved defensively as the 11 clean sheets put them third behind Manchester City and Liverpool. Fairly put, the decision to remove Aubameyang could not come at a better time as Arsenal are in control of the top-4 race and the player is flourishing at Barcelona.