Pep Guardiola defends Jack Grealish, Kyle Walker, and Riyad Mahrez after a night out and jokes they will be fined for not inviting him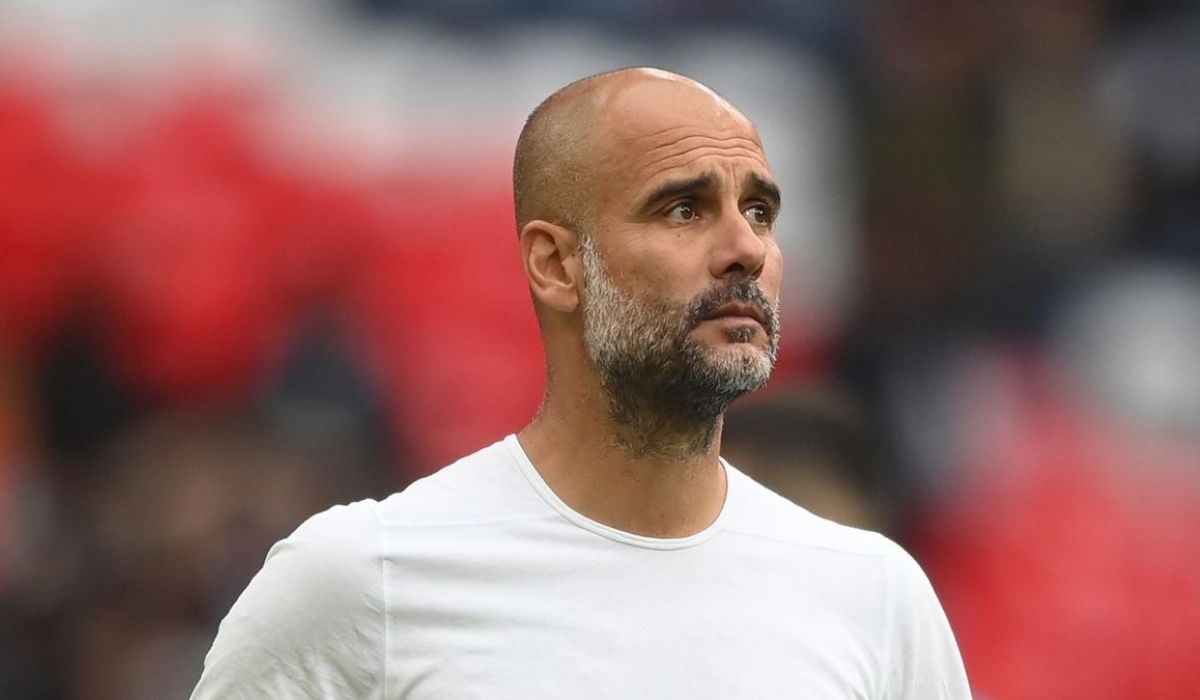 Manchester City's Jack Grealish, Kyle Walker, and Riyad Mahrez were pictured together on a night out over the weekend after their FA Cup triumph over Fulham. The images were soon circulated on social media to which Pep Guardiola jokingly responded that they will be fined for not inviting him to the party.
Pep Guardiola is one of the most decorated managers of the generation. While he has been an incredible success wherever he has managed, his period with Manchester City can be termed the most dominant one. The Spaniard joined the English side in 2016 and has gone on to register them as one of the strongest clubs in the world.
Currently, in his sixth season with the Cityzens, Guardiola has won an incredible three Premier League titles and is on course to secure the fourth. Along with this, he has also won seven domestic trophies as well. He has raised the bar so high that the only person who can break his records is himself.
Last weekend, Manchester City advanced to the fifth round of the FA Cup. They comfortably defeated Fulham with a 4-1 scoreline, and are hoping to win their second title in the respective competition as well. Following the victory, three of the club players were seen enjoying the victory at a bar in Manchester.
Jack Grealish, Kyle Walker and Riyad Mahrez were the players captured together. In the video, Grealish is claimed to be too drunk and was refused entry to the club. However, to everyone's surprise, Guardiola did not find anything wrong with his players' actions and deemed them to be perfect.
Pep Guardiola defends Jack Grealish, Kyle Walker, and Riyad Mahrez
Ahead of the clash with Brentford in the Premier League on Wednesday, he addressed this issue in the press conference. "I'm so upset because they didn't invite me and I don't like it. Next time, hopefully, they can invite me." Guardiola joked.
"The video didn't show exactly what happened. Dinner together, sober, enjoying with their mates and some of the backroom staff. The players know they take risks by going out because today there is social media but all of them were perfect. But they will be fined because they didn't invite me."
He also responded to the reports regarding his future at the club. Pep Guardiola's current contract with the club expires in 2023. And his future is yet to be decided. Although, a newspaper report claims that the City players feel confident that the manager will be extending his stay beyond next year.
The 51-year-old manager, however, claims that he has not planned anything beyond the end of his contract. When asked about his journey so far, he said," It's as good as this because we won a lot and we are winning a lot. Otherwise, I would not be here in front of you after six seasons, that's for sure.
I came because many people I met before convinced me to come here and after, whether you stay for one, two, three or five years depends on the results. The results are good, the club and myself are comfortable, and that's why we continue."
He further added regarding his future saying," I still have one year and a half on my contract. It's a lot of time in the world of football. We have seen how many managers were sacked this season, not just here in England but everywhere, so that's why I'm just thinking in the next game and the next period."