'Our Physios Made 71 Treatments Between Atletico and the Semi-final' – Pep Guardiola Fixates on the Injury Concern at the Club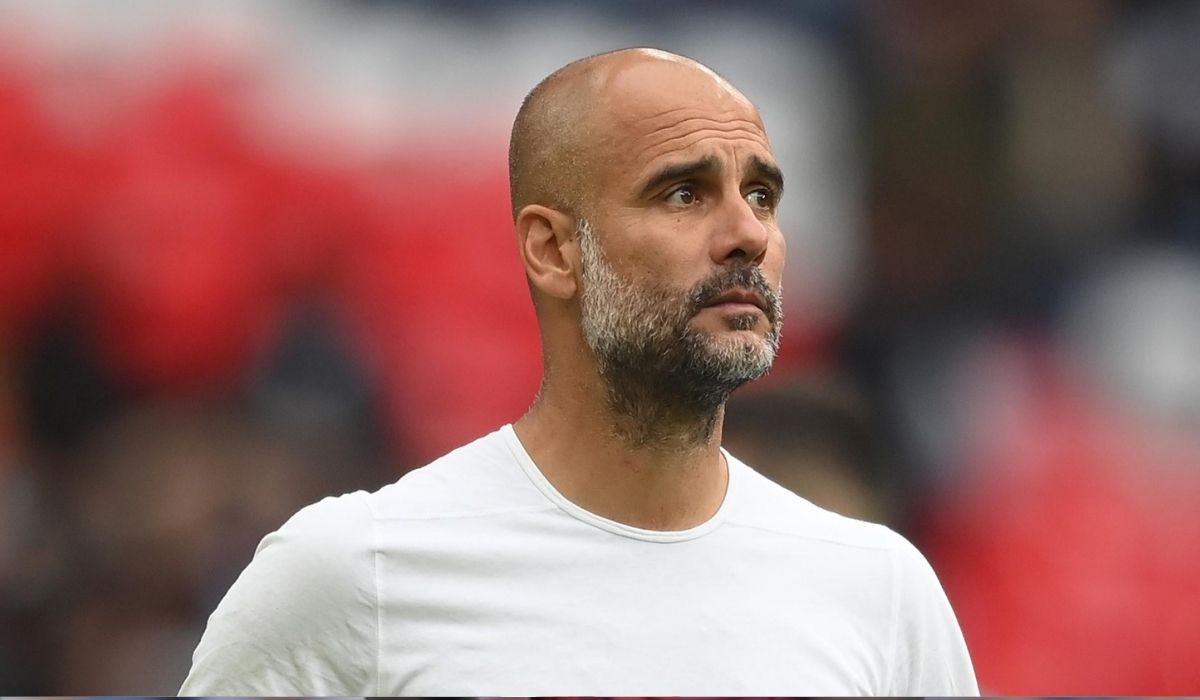 Manchester City are on the verge of winning their sixth Premier League title, but their journey to it has been dealt with a huge blow in the form of injuries. As per Pep Guardiola's words, Manchester City have been stretched with injuries in the last couple of weeks due to the double-headers with Atletico Madrid and Liverpool.
The Cityzens are in a heated race for the Premier League title with Liverpool. They currently sit second in the league after the Reds registered a thumping win over Manchester United last night. Although that might be temporary, the injury concern has raised doubts on whether Pep's side can successfully defend the title with few matches remaining.
City are also in the semi-finals of the Champions League, but that progress came at a huge expense. Along with playing Atletico twice, they also faced Liverpool two times, one in the league and the other in the FA Cup semis.
The four crucial fixtures took place in a span of 10 days and Guardiola says that Manchester City physios have administered 71 treatments to the first-team players during this period. The second leg against the Spanish side saw them lose Kevin de Bruyne and Kyle Walker to serious injuries. Moreover, the match ended on a heated note which was further carried into the tunnel.
This forced his side to travel directly to Wembley for the semi-final. Not only did Guardiola make seven changes to the team, but the side had to play the fixture without any training. This was evidently seen as Jurgen Klopp's side took a three-goal lead in the first half. Although City came fighting back, they were short by a goal and were knocked out of the competition after losing 3-2 to the Reds.
Pep Guardiola Not Happy With the Tight Schedules Affecting His Team
Ahead of City's fixture against Brighton, the Spaniard has said that his side has been stretched to the limit thanks to the intense schedule. He explained by saying, "I like to work with a big squad, in my experience, I've lived it many years in my life as I've been in top clubs, we arrive here fighting many times. If you want to fight you have to be fit.
10 days [we played], Atletico, Liverpool, Atleti, Liverpool for many players after an international break. 25 or 27 players, I don't like it. I prefer 16, 17, 18 all fit, otherwise, it's difficult to handle it. I live that, in previous seasons, we fought and we won and we were there, at the end of the season the desire is there, we were close.
If it's not a specific game, it's the next one and the next one, you might not have five or four days, you have three, with travel. Our physios made 71 treatments between Atleti and the semi-final. 71, it's true. When they come and say Kyle [Walker] is ready but didn't play much minutes, you can handle it that's why it was more difficult, but you tell me how you compete.
I don't know but I didn't ask, they told me as it was more than usual, it was the hotel from the night after the game, it was a lot," Guardiola further responded when asked if such amount of treatments was normal or not.
"That's why they told me. I didn't ask them what it is normally. Before Liverpool and Atletico it was so demanding, the players give everything, took a plane to Madrid, training. The schedule is what it is.
We didn't have time to train, to prepare a second semi-final with Liverpool. Just videos, images but they have to feel it on the pitch. We had six massage tables watching the training session. We did not go home after Madrid.
The people don't believe the decisions you have to take."