Mohamed Salah Has Confirmed His Liverpool Stay For The Next Season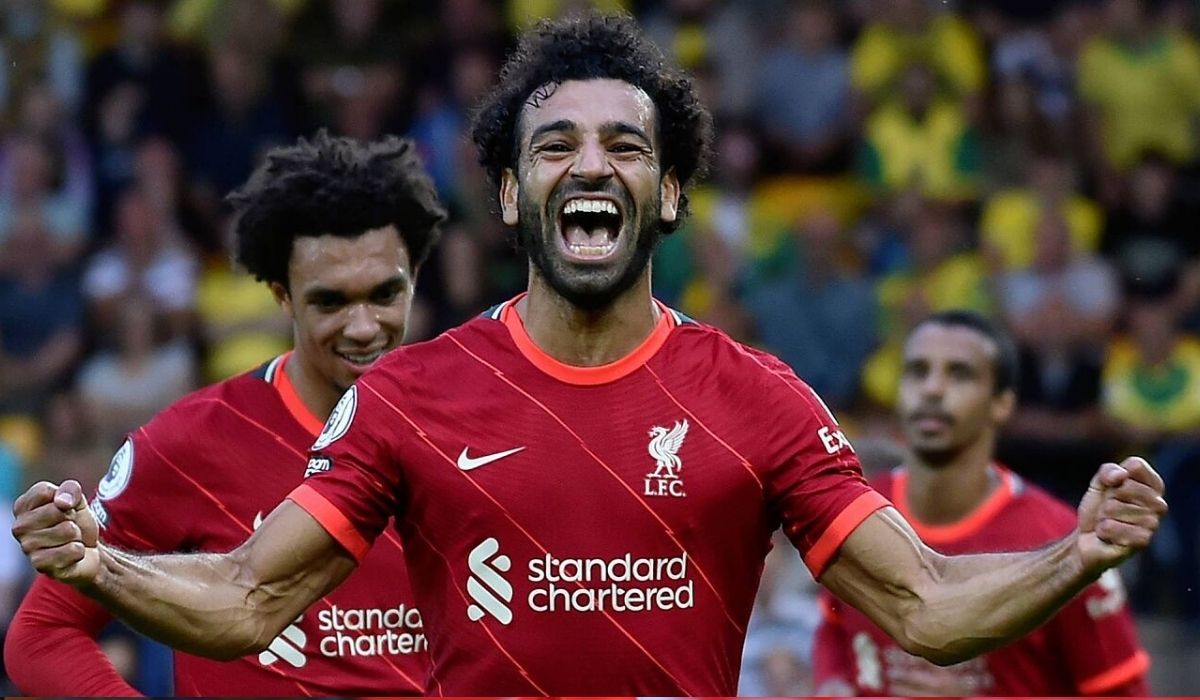 Liverpool forward Mohamed Salah has finally stated his desire to stay at Liverpool beyond this summer. The star Egyptian has only a year left on his current contract and rumors on his summer Anfield exit are circling around since the January transfer window.
The 29-year-old will be in his 30 next month but still is one of the fittest athletes in European football. He finished the English Premier League season by winning a Golden Boot award with 23 goals and also toped assists chart with 13 more. He has scored 8 more goal in UEFA Champions League as well and will feature in the final against Real Madrid this Saturday.
Mohamed Salah to stay at Liverpool
The Reds are already in contract negotiations with Mohamed Salah since the last year but both parties are yet to close the deal. Liverpool management and head coach Jurgen Klopp have stated their desire to tie down their best player for the long-term future.
Salah is the highest-paid footballer at the club but much behind other big names in the English league. His agent is demanding a £80 million contract offer for four years and Liverpool is close to agreeing to his demands. Yet, last month the player refused to rule out a possible Spanish or French move this summer. But while talking to the reporters in a pre-match press conferences he finally cleared the air about his future.
"I am staying next season for sure. I'm very motivated, motivated through the roof, after what happened last time and Sunday, everyone is motivated for this. We fight for this and everyone is excited." – Mohamed Salah.
But when asked about his current contract negotiation progress at Anfield, Salah was coy and pressed on talking about the upcoming Champions League final.
"I don't want to talk about that. I just want to see Hendo with the trophy in his hands and hopefully he will then give it to me! – Mohamed Salah.
Salah Talks About Champions League Final Revenge Against Real Madrid
Liverpool missed on a record English Premier League title this season after finishing in 2nd position with just a point behind Manchester City on Sunday. The Reds won Capital One Cup and FA Cup this season and will be looking to complete treble with European Cup as well.
The sixth time European champions beat Inter Milan, Benfica, and Villarreal to reach the UEFA Champions League finals. And now face La Liga champions Real Madrid in finals who beat English giants Chelsea and Manchester City this season. Both Liverpool and Real Madrid faced each other in the Champions League 2018 finals.
Mohammed Salah was in form of his life that season with another Golden Boot award but was injured off in the first half after a clumsy challenge from Sergio Ramos. Salah was in tears as Liverpool lost by 1-3 in Kyiv and is now keen for revenge against Real Madrid.
"I want to Play Madrid". "I remember when I went off it was the worst moment in my career. I was really down at that time,"
"Had a good season and came to CL final and went off. The worst thing to happen for a player. I knew the result from the hospital. We couldn't lose that way." – Mohamed Salah.