Matthijs de Ligt verdict on Cristiano Ronaldo Juventus exit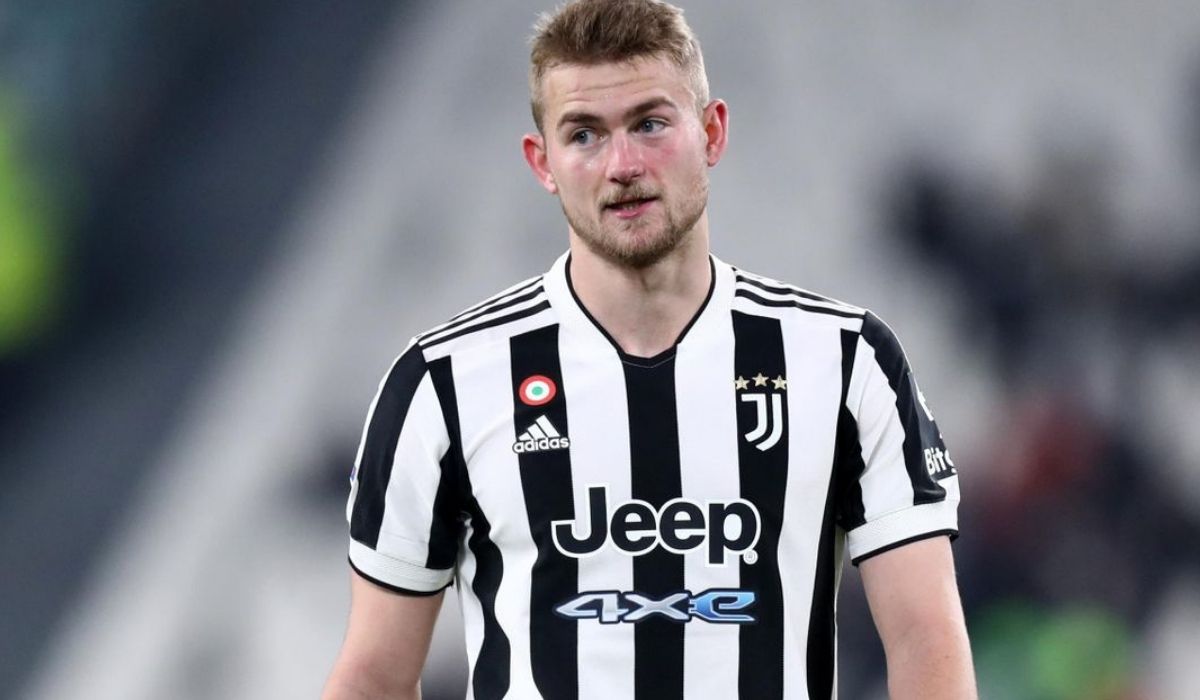 Matthijs de Ligt has not had an easy start to his career at Juventus. After making the big-money move to Juventus three years ago, de Ligt failed to recreate his incredible form from the 2018/19 season at Ajax. However, he is slowly gaining back his form and is becoming an important part of the squad that is fighting to secure a top-4 spot in Serie A this season.
The 22-year-old defender was a prodigy at Ajax, and his performance for them three seasons ago had heaped a lot of praise. He led that side to the league double as well as took them to an astonishing semi-final stage in the Champions League.
Post that season, he attracted attention from all major European clubs. It was Juventus who won the race for him and paid a whooping £67.5 million to secure his signature. Despite the heavy tag and expectations bestowed on him, de Ligt initially struggled at Juventus. Although he did win a few trophies after joining them, he could not perform his best.
Matthijs de Ligt gives his review on Ronaldo's exit from Juventus
This concern had also linked him to an exit which was also looking likely to happen at one point in time. However, his recent resurgence in form along with the increased responsibilities at the club has changed the likelihood of that outcome.
"I notice that the club is giving me more and more responsibility," The Dutchman said about his increased responsibilities at the club.
"Now Giorgio Chiellini and Leonardo Bonucci are struggling with injuries, so I have even more pressure on my shoulders, but I like it. I've noticed that I can play an important role."
His revival has come at a crucial time as Juventus could use some solid individuals to secure their Champions League berth for the next season. The previous season to which de Ligt joined the Old Lady, Cristiano Ronaldo had made his move to the Italian side. While the main objective of his arrival (win the Champions League) did not happen, his presence played a huge role in the club's success.
Although many considered his arrival to be the reason for Juventus' downfall, his 30+ goal contributions per season helped them win four trophies in the meantime. Ronaldo left them ahead of the 2021/22 season and marked the return to his former club, Manchester United. Bianconeri's struggle was instantly seen as the absence of a prolific striker had put them a long way behind the top-4 at the start of this season.
Talking about how his side is coping in his absence, he said, "We lost Cristiano Ronaldo late in the summer and of course, we lost 30 goals with that. Because it was so late [in the summer window] we couldn't get someone like Dusan Vlahovic back right away. We certainly missed that in the beginning.
"When I played against him [Vlahovic], I already noticed how strong and technically good he was. And what particularly appealed to me is that he is so driven to score a goal; he almost scolded teammates when he didn't get the ball. You need an attacker like that upfront."
Juventus defeated Arsenal to secure Dusan Vahovic from Fiorentina. Although they had to dish out £66.6 million during the financially weak period, it has proved to be a huge relief as well as success for the Bianconeris. His addition upfront has filled the void that had been created by Ronaldo's departure and Juventus is now looking hopeful and more threatening.