Manchester City Collaborates With Heineken To Remove Plastic Fans From Football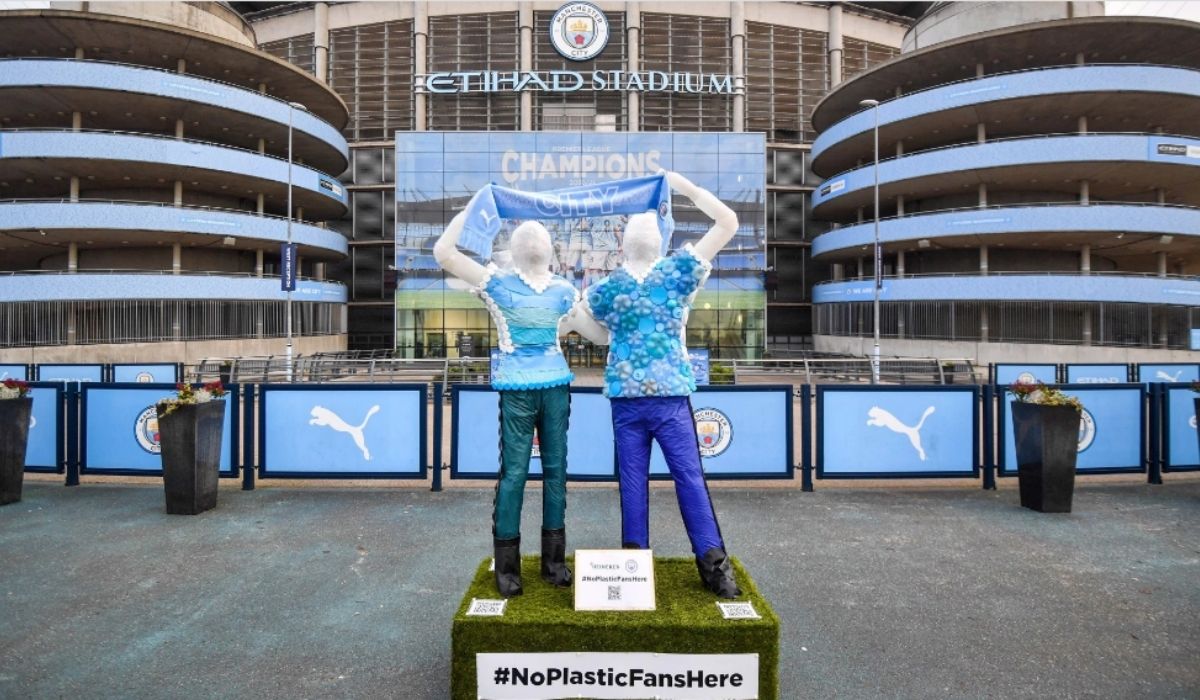 Manchester City and their official club partner, Heineken are collaborating on a mission to eliminate plastic fans from football. However, it is not as you may initially think. They want to make sure people reduce the use of plastic – the substance which harms the environment impacts the lives of other organisms detrimentally, and subsequently puts the planet in danger. This initiative is all about promoting sustainable practices.
City has already gotten rid of single-use plastic from inside the stadium. This is helping them in getting rid of over 1 million plastic cups and 500k PET bottles, which are non-biodegradable. The reigning Premier League champions have also launched the use of environmental-friendly items like edible coffee cups, vegan food as well as the practice of compostable packaging.
The new options are being received quite favorably by the visitors, meaning that even the fans are willing to support City in this green initiative. Hopefully, other football clubs, various venues, and the common people can follow in City's footsteps and move away from the use of plastic in the near future.
Manchester City's new initiative to save the planet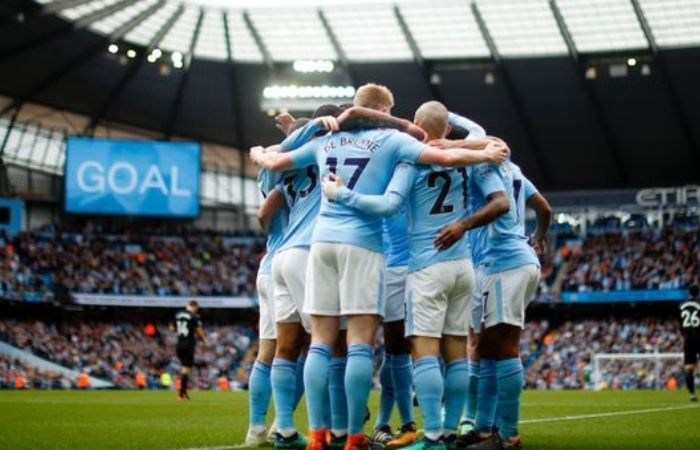 In commemoration of the campaign, Heineken UK and Manchester City have contracted esteemed sculptor Sarah Turner. She will create a life-sized fan sculpture that is made entirely out of reclaimed recyclable plastic waste. It will be unveiled on 15th January in front of the Etihad Stadium. City hopes that the people coming to watch the match will see and get the message. They also hope that the objective of the message reaches the mass population so that they themselves start making positive changes beneficial for the sustenance of the planet.
The Premier League outfit is looking to follow practices that are environmental friendly. They are very serious about the sustainable goals and even consulted with experts for guidance. They have recruited necessary suppliers whenever needed for the development and adoption of environmentally friendly best practices.
This no plastic initiative is no flash in the pan for Manchester City hierarchy. They actually intend to make changes for the better. As such, they have installed a new kind of pitch that helps in recovering up to 66% of irrigation water, which includes around 70% in captured rainfall. The water they use for the pitch is now 100% rainwater,  meaning they have reduced a significant amount in water usage.
City had already been using electricity from a certified "completely renewable" energy source that has zero CO2 emission.
City's Director of Sustainability, Pete Bradshaw has announced the club is looking to collaborate with any party for the betterment of the planet. He stated, "Manchester City has developed an active agenda for sustainability which seeks to engage fans, community workforce, and partners as we work collaboratively on this journey."
He further added, "From the investments made in water reuse and energy efficiency to waste management, consumption and transport futures – the Club has a clear set of values and is committed to change that works for the Club, city, and region.
The #NoPlasticFansHere campaign is a positive and engaging initiative that will hopefully resonate with our fans and raise further awareness of the need to reduce waste and pollution across our neighborhoods, cities, oceans, and planet and we hope that lots of our fans take time to visit the sculptures at this weekend's fixture."
Heineken UK is has asked hospitality venues, consumers, and other football clubs to start embracing various sustainable practices, using plastic-free alternatives, and too stubborn enough to demand "greener" and healthier alternatives from others.
James Crampton, the Director of Corporate Affairs of Heineken UK was heard speaking about the initiative: "Over the past 10 years, we have laid a solid foundation with our sustainability strategy, Brew a Better World, which focuses on the environment, social sustainability, and responsible consumption.
However, there is still much work to be done, we are on a journey just like every other business and individual on this planet, to make positive changes to reduce our impact on the planet. Together with forward-thinking partners like Manchester City, we hope to inspire others by demonstrating the benefit small changes can have on our planet's future.
We hope our #NoPlasticFansHere campaign will do just that and spark a conversation among football fans and the wider public, encouraging more people to choose plastic-free and sustainable options where possible."
This step is a commendable action being taken by City. Mankind has had to face climate change, global warming and other unnatural climatic problems in the recent past. Scientists are even stating that if no change for the better is taken, after a few years it would be too late. So, hats off to City for leading the way towards a healthier tomorrow.