Lionel Messi linked with sensational Barcelona return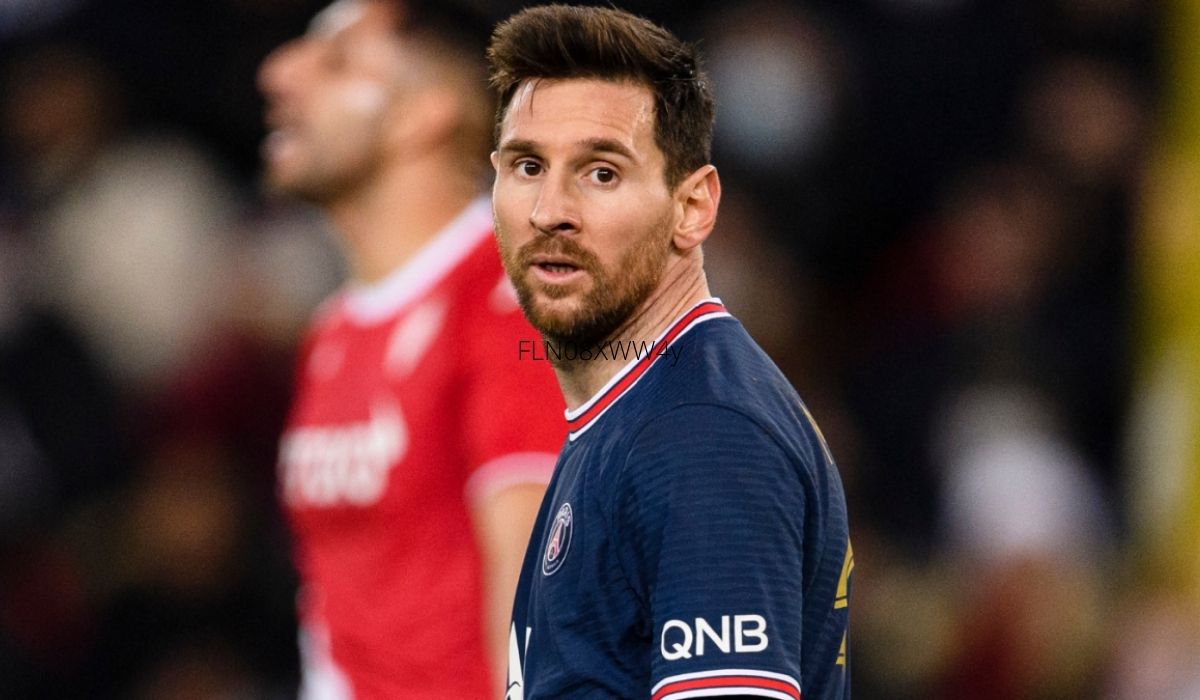 Lionel Messi joined PSG on a free transfer in August 2021. After Barcelona failed to register him because of financial debt burdens, Messi had to leave Barcelona after being with them since 2000. But news from Messi's camp is coming out that the Argentine captain is reportedly unhappy at PSG and has not been able to settle in Paris. Messi and his entourage are looking for a way to make a return to the Nou Camp, where he has spent 21 years of his life.
Lionel Messi has not been able to create his magic on a consistent basis at PSG. He has looked like a shadow of himself in the PSG jersey, almost like his heart is not there. He has managed to score worldies in the Champions League, but in the league he has scored only 1 goal in 6 months.
Lionel Messi's move to Barcelona will rock the football world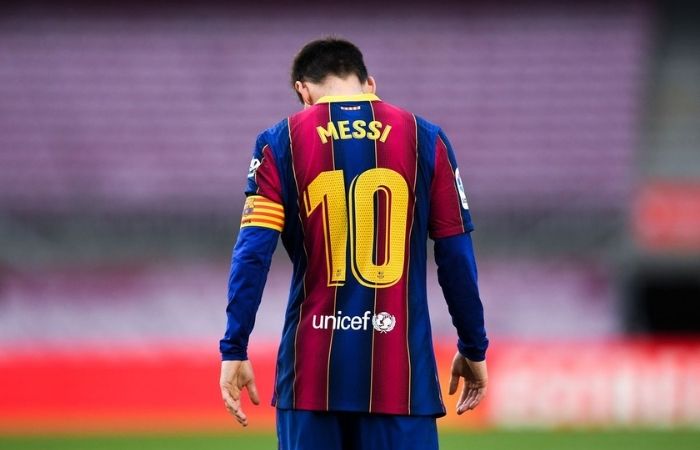 Now Barcelona is monitoring his situation and if Messi takes the decision to leave PSG at any point, the Catalan club will go for him 100%. PSG meanwhile is also ready to do whatever is needed to keep Messi at all costs.
When the Argentine superstar completed this high-profile transfer, everyone was skeptical about how would Messi deal with it, given that this is the first time he will play for another club in his professional career. On top of that, Messi was 34 years old when he made the transfer. Many big players hang up their boots by the time they reach 34. So it was always going to be a challenge of adapting to a new environment for the first time in 21 years.
It can clearly be seen that Messi has still not been able to recreate even his Barcelona performance of the last 2 seasons at Nou Camp. He has not been able to fit with PSG's style of play. Pocchettino's system needs a lot of forward pressing but Messi at the age of 34 doesn't look like he will be able to put in that shift and still play his natural game.
Along with this, news coming out from the Messi camp is that there have been off-field issues that are making it even more difficult for Lionel Messi to stay put at PSG. His family has not settled in Paris and they are looking for a chance to go back to Barcelona as soon as possible.
Antonela Roccuzzo not able to get settled in Paris
Rumors are Messi's wife, Antonela Roccuzzo is also not enjoying life in Paris. El Nacional had reported that Messi's children haven't been able to acclimatize with the new surrounding. Antonela has reportedly been unhappy and is particularly eager to leave the French capital as soon as possible.
Staying so many years in Spain, they had become accustomed to the Spanish weather and language. It is not as windy and rainy in Spain as it is in France. They also have not been able to pick up the native language that well.
Things were settled in Barcelona for Antonela and her family. Now this transfer to PSG meant she had to start setting up life again. She hopes that Messi gets a chance to move back to Barcelona so that they can go back to their home in Barcelona, to Castelldefels of Catalonia. She misses shopping in the Catalan capital.
Another reason why they want to go back to Barcelona is that If they went back, the children would get a chance to reconnect with their old friends.
Messi's arrival would be a welcome bonus for Barcelona boss, Xavi Hernandez who needs all the help he can be given to get Barcelona back to fighting for titles.
The snag in the Barcelona return is Messi's father. Jorge Messi still feels betrayed by Barcelona president Laporta as he pulled the plug on Messi's contract talks at the last moment. Laporta believed Messi could not be registered by Barcelona for financial constraints but Jorge disagrees.
Earlier, Luis Suarez dropped big hint on Messi's future
Luis Suarez, a close friend of Messi and once team-mates at Barca also shed some light on the Messi situation. He said: "We talk every day, we always try to avoid expectations because we are players and we know how we have to act in those moments, we talk about the games, about the family. He told me that when he is playing in the cold, he suffers a lot and with the snow." Suarez was quick to mention that his advice to Messi was to "to get used to what the cold weather there is like, sure."
Messi's contract with PSG ends in 2023. Beyond that, he just may return to Barcelona as a free agent again, just as he left. But both Messi and Barcelona look like they want to get reunited even before that.