Klopp can change formation to win against Manchester City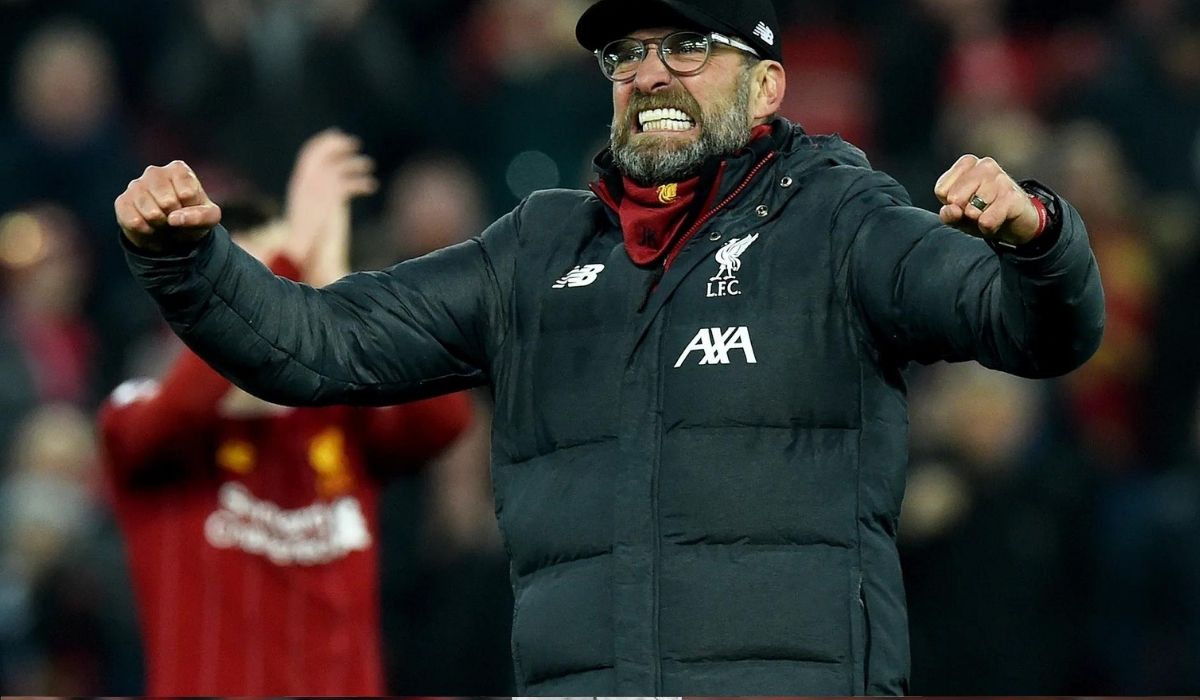 The biggest game of the year will be taking place on Sunday which could also potentially decide who will be lifting the Premier League title. Liverpool will be traveling to Etihad Stadium to face the current leader Manchester City. The rivalry that has become a prominent one over the years will also decide which manager will come on top as Pep Guardiola and Jurgen Klopp have both announced themselves as world-class when it comes to managing.
Both City and Liverpool have been completely changed after the Spaniard and the German were appointed as their managers. Guardiola's tenure backed by the club that spent plenty on revamping delivered results immediately. He has won three league titles so far and has also collected plenty of domestic cups.
Pep has converted his side to a dominant one and they rarely taste defeat. The first time he won the Premier League, he created a record as City became the only English club to reach 100 points. However, the period of dominance is now threatened as a worthy challenger is giving them the competition they needed.
Unlike Pep, Jurgen Klopp could not make an instant impact at his new club. He was handed a team with multiple problems and his revamp took time. The club slowly sold players and signed the right ones that met Klopp's mindset. However, the main sale that ignited their rebirth was that of Philippe Coutinho. Liverpool sold him to Barcelona and landed Allison Becker and Virgil van Djik with that money. Both of them proved to be the final pieces of his puzzle as the solidity at the back was now brass-bound.
Klopp tasted his first success in the 2018/19 season by lifting the club's first Champions League title since 2005 after defeating Tottenham Hotspur. The following year, the delight was doubled as Liverpool won their first-ever Premier League title. They could not defend it in the 2020/21 season as City reclaimed their throne.
However, they have constantly challenged them and could win their second league title under Klopp this season. The former Borussia Dortmund manager has won only once against Pep's City at the Etihad. He will be hoping to land the second victory, for which he might enforce the previous tactics once again.
Klopp's favourite formation has been 4-3-3. Besides this, he has only used the 4-2-3-1 formation occasionally since he arrived in 2015. This is the same he even uses against City. However, the last time they met at City's ground, he adjusted to 4-4-2 which also produced a positive outcome. This one got converted to 4-2-4 whenever they attacked with Roberto Firmino and Mohamed Salah working the middle while Sadio Mane and Diogo Jota worked the flanks.
Although they could not grab the victory as the match ended 1-1, Liverpool outdid City in attack as they registered nine shots to their six. This formation allows them to field an extra forward at a midfielder's expense but it will be worth the risk if Liverpool could secure a win that could decide the title race. Moreover, the addition of Luis Diaz has given Klopp plenty of options upfront.
Manchester City was 12 points clear at the top at the start of this year. Fast forward now, that lead has now reduced to one with Liverpool threatening to overtake them on Sunday. A win for City will take them four points clear and catching them after that looks bleak with only seven more matches left. However, if Liverpool manages to shock the hosts, they can take the lead and stay two points safe. The remaining fixtures will not be of trouble as a victory over City will have a major boost to their morale.