Kerala Blasters Vs. FC Goa: A Good Game Ruined Due To Bad Refereeing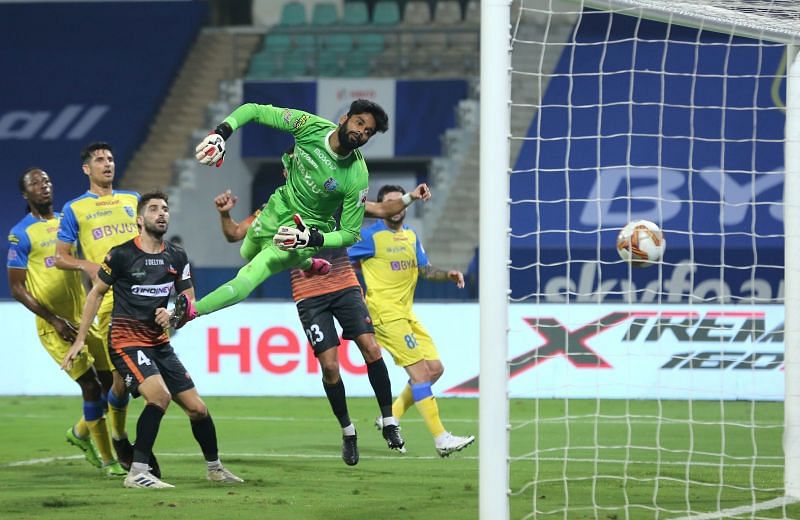 On 2nd March 2022, the thrilling match of Kerala Blasters vs FC Goa at Goa's Tilak Maidan Stadium was nothing but a disappointment. Both Kerala Blasters & FC Goa's supporters felt terrible as the Indian Super League (ISL) 2021-2022 match was ruined due to bad refereeing. The supporters waited for this New Year's treat while the game was a draw with a 2-2 score.
The thrilling match was intense to watch as both teams performed very well. Both teams showed incredible teamwork while the audience encountered some breathtaking goals and so much drama. The referee's decision throughout the match was doubtful. This ISL reason has witnessed bad refereeing decisions a couple of times already.
Adrian Luna and Jeakson Singh started well for Kerala Blasters. Their partnership brought two lead goals while Goa could not score. After continuous attempts, Goa FC made their comeback by scoring a goal. Both strikers- Edu Bedia and JorgeOrtiz were incredible on Sunday.
Every minute of this game was so thrilling that it was exciting to watch the outcome till the last minutes. The game's breakthrough came in the 10th minute. Jeakson poped in the unmarked position to answer Luna's inswinging corner attack and managed to score a goal with a head tilt. With that shot, Luna stole the heart of many while fixing the limelight to himself.
Goa FC failed to stop Luna's ball as it passed through the air over the 38-yards field before dipping to shot-stopper Dheeraj Singh. Taking the opportunity, Dheeraj made way for the ball inside the net. It seemed like the Kerala Blasters had a winning advantage from that point.
However, Goa FC showed complete determination to find their way back to the game. In the 25th minute, Ortiz from Goa FC scored a goal which is their 250th goal in the ISL. Goa scored for the second time at the 38th minute when Edu Bedia evaded Prabhasukhan to make the ball sail into the net.
Despite such a performance, the match encountered seriously questionable refereeing. While Glan and Jeorge tangled twice in quick succession, the referee let Pereyra walk away freely. However, Leskovic was lucky enough not to get a second yellow card yesterday.
Goa FC encountered two questionable penalty decisions going against them. While Seriton was down by Jessel from Kerala FC, the referee waved away Goa FC's protest. Also, when Otiz went down, the referee gave the Spaniard the diving opportunity.