Jurgen Klopp responds to Pep Guardiola's claim about Liverpool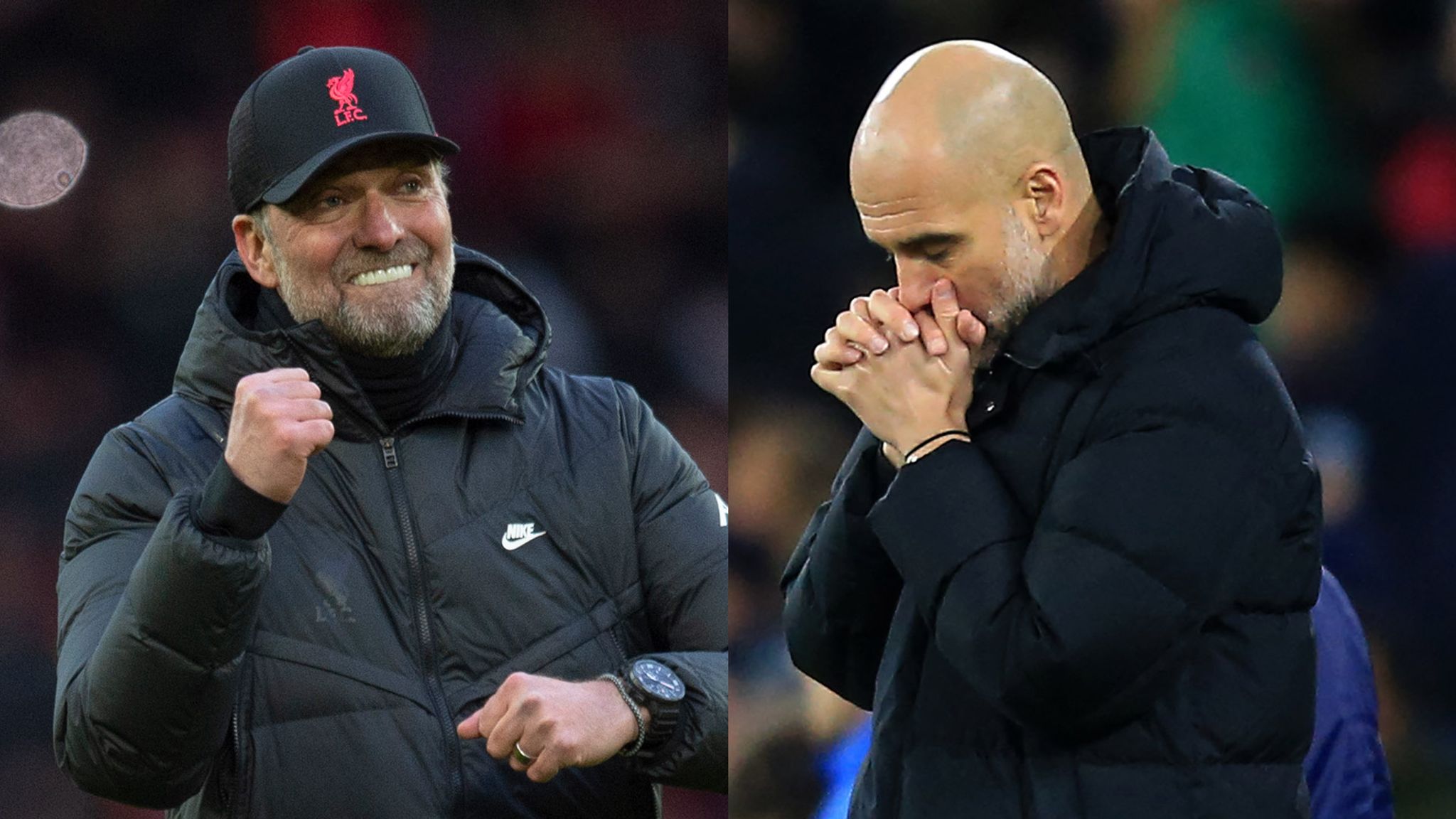 Liverpool and Manchester City have dominated the Premier League for the past few years and it is thanks to two of the greatest minds at the helm, Jurgen Klopp and Pep Guardiola respectively. While City is always miles ahead of their competitions in the league, they have met their worthy competitor and Guardiola claims that they are "a pain in the a**".
Manchester City under Pep Guardiola is a different breed. Their dominance has been ridiculous and there are rarely any clubs that can humble them. Thankfully, Liverpool belongs to that 'rare' category and has made City sweat occasionally.
Liverpool recently won their sixth Champions League title as well as their first Premier League title. While their rise to the top has been incredible, City has indirectly played a role in their triumph. "With all respect, what Man City is doing is incredible and we are pushing each other as well," Klopp said regarding how they motivate each other.
Jurgen Klopp responds to Pep Guardiola
It is not only us because there is also Chelsea, Man Utd, Arsenal, Tottenham, whoever is there. I don't forget all the other teams. But I think we can say we are pushing each other, I think that is how it is a little bit, it keeps you going."
The 2021/22 Premier League season was expected to be a tough one given the fact that the top clubs had strengthened themselves immensely. However, Pep Guardiola incredibly managed to maintain a healthy lead in the absence of a striker. At the start of this month, they were 12 points ahead of their nearest rivals.
However, City surprisingly dropped crucial points which have put them within reaching distance for Liverpool to give a thrilling finish to this season. The reigning champions were defeated by Tottenham Hotspur 3-2 last weekend, as a result of which the lead has now been reduced to just six points.
Liverpool on the other hand took this to their advantage and closed the gap by winning 3-1 against Norwich City. The Reds will be facing Leeds United on Wednesday for the revised fixture. And by winning it, Klopp's side can reduce the gap to just three points after playing the same number of fixtures.
Last week, Guardiola spoke regarding the title race and claimed that Liverpool would trouble them. He said," They've been our biggest rivals in the past few seasons and are always there – a pain in the a*** all the time!"
Jurgen Klopp completely agreed to what the Spaniard said and called for his players to keep pressing in order to challenge for the title. "I think what Pep said is that we are the pain in the…lower back, that is a good description and that is how it should be," Klopp said.
"We try to be as annoying as possible until we have a chance to overtake. I don't know when that will be or if it will be the case, but like I always said, in the decisive moments of the season it's not now in February but March or April, rather, you have to be close enough to make a decision in your direction.
I don't know if that will be the case because what we do is pretty special and I don't expect that to happen every week. You cannot turn around games every week and we have to be at our absolute best to play the best possible season for us.
And unfortunately, only twice a year we face the 'other team' in the Premier League. The first one was a draw when we were not brilliant but good enough to get a point (in October). The next one has not been played yet and we play all the others as well.
So we play Spurs, Man United, all these teams. It is not that we just sit here and count those points like it is done and we wait until the middle of April for the City game. It is just difficult but what the boys did over the past four years is pretty special. I am happy with what but not overly happy where I think that is enough.
We have to go from now on. So far it is not a bad season but the decisions will be made later. There is one decision at the weekend and the others are made later. We just have to make sure that we are always in and around when these decisions are made."
Liverpool has got some tough challenges coming ahead. But, if they overcome them, they could be very well in the driver's seat before facing off with the league leaders on April 9th which could be a decisive fixture to determine the champions.