Injury Trouble for Pep Guardiola as Manchester City Grind a Draw to Defeat Atletico Madrid in the Champions League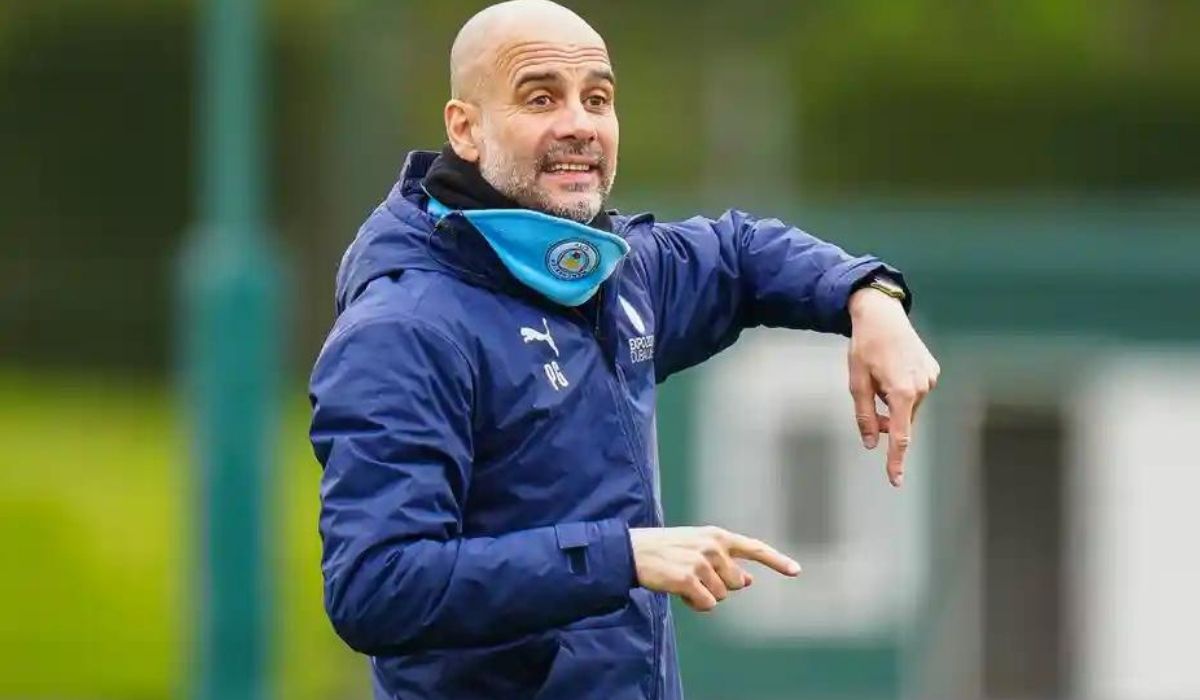 Manchester City joined Villarreal, Liverpool and Real Madrid in the semi-final stage of the Champions League by edging past Atletico Madrid on aggregate. The fixture at the Wanda Metropolitano Stadium did not produce any goals, but the one-goal lead City earned at home was enough for them to get past the resilient Spanish side. Despite the positive result, Pep Guardiola has claimed that his team is in 'big trouble' after collecting injuries during the heated clash.
Guardiola reached the semi-final of the competition with City for the second time, but at a great expense. The Cityzens had dominated the Madrid club during the first leg and were unlucky to score only one. Atletico Madrid's defensive masterclass had left City clueless for 70 minutes. Thankfully, they earned their deserving lead through a goal from their captain, Kevin de Bruyne.
The second leg was going to be a tougher task as their lead was small and they were travelling to Atletico's ground. However, City passed the test with much difficulty and ended the night 0-0. But the tough fight has put Pep Guardiola concerned for the club's remaining fixtures as their key players were forced off early in the match.
It was a bruising encounter for the Premier League champions as de Bruyne was seen limping off in the second half after sustaining a potential muscle injury. To make things worse, Kyle Walker endured a painful injury after landing heavily on his ankle. Although he attempted to carry on, he was replaced by Nathan Ake.
Moreover, the match ended nastily after Los Colchoneros' players lost their cool when they were running out of time. The spark started when Atletico's Felipe lost his temper and slid into Phil Foden before seeming to kick him. All hell broke loose when Stefan Savic forced lifted the player to his feet in order to continue the play.
Kevin de Bruyne and Kyle Walker's Absence Could Trouble Manchester City
Savic not only quarrelled with Foden but also headbutted Raheem Sterling who was a substitute. The player was shown only a yellow card with the second involvement likely missed by the official. However, Felipe walked off after receiving his second yellow for the foul on Foden. Seven bookings were made in the added time which extended to 13 minutes, and the feud was continued further in the tunnel.
Thankfully, this heated exchange did not result in any injuries to further trouble the manager who was already concerned about the earlier injuries. "Today we celebrate because it is the third time in Manchester City's history we are in the Champions League semi-finals," Guardiola told in the post-match conference.
"But we can't forget we played three days ago, travelled, came here, have a lot of injuries now and I don't know what will happen in the next weeks. We cannot play all the time and score four or five goals, we are human beings – we come from a difficult game against Liverpool. We are in big trouble."
This has indeed put a great concern on Pep's mind as City will be playing 12 crucial matches in the span of six weeks. The most troubling matter for the Spaniard will be their fixture against Liverpool. They will be facing the Reds in the FA Cup semi-finals on Saturday. And with their captain and the only natural right-back unlikely to be present, Pep will have to storm his mind to overcome the side who are also knocking on their doors in the Premier League.
Manchester City reached their second semi-final in a row after defeating Atletico Madrid. However, this has set them up with another La Liga giant. City will be facing Real Madrid, who overcame a frenzy fixture with Chelsea that ended 5-4 on aggregate. It will be a behemoth face off as both the La Liga and Premier League leaders will be facing each other for a spot in the Champions League final.