Indian Super League 2021 Hyderabad FC Review: Aiming for the first position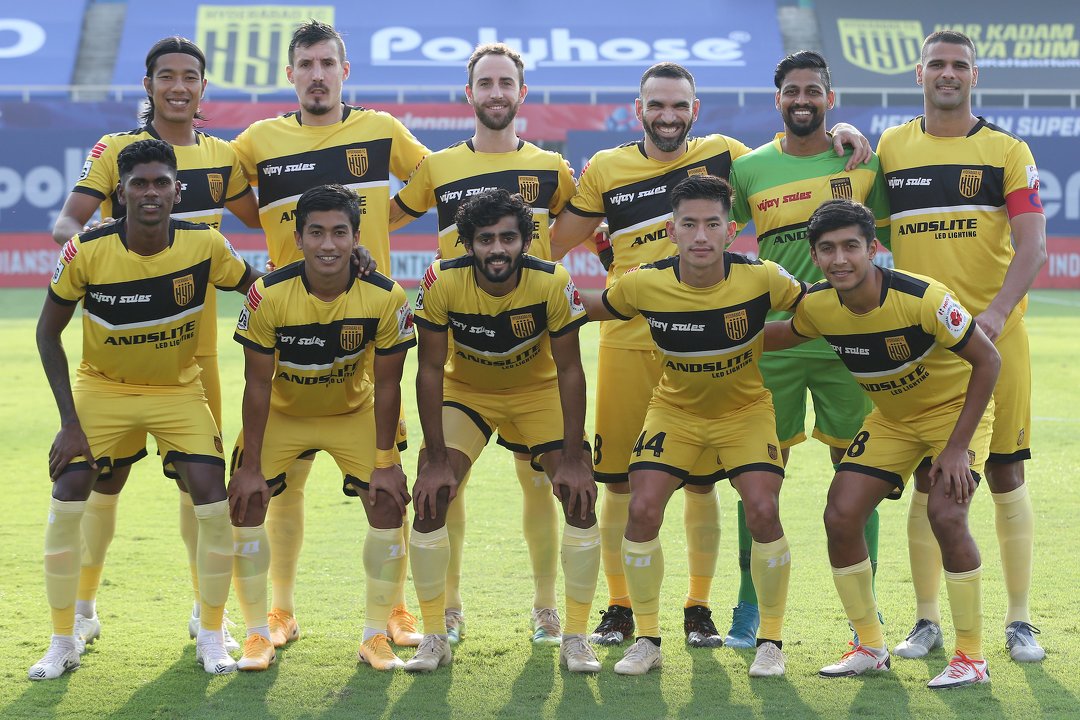 With a positive approach this year, Manuel Marquez's team has achieved new heights and set new records in Hero Indian Super League season 2021. Hyderabad FC has shown significant improvement this season, learning from past mistakes to become one of the best teams.
Under Manuel's guidance, Hyderabad FC finished ISL 2020-21 season in fifth place. Despite their continuous effort, HFC players could not get a semi-final spot due to the shortage of a few points that season. However, Hyderabad FC holds second place in the current season and is just one point behind Mumbai City FC.
Hyderabad's 2021 Stats: Pl: 20, W:8, D:11, L:1, Win%: 40

With four wins and eight draws in the second half of the Hero ISL 2020-21 season, Hyderabad FC remained undefeated during the twelve matches.
Enjoying the second position in the points table this season, Hyderabad FC has played eight matches, among which four were won, one was lost, and the remaining three were drawn.
The Ups
Turning out to be a game-changer for his team, Bartholomew Ogbeche is at his best in the Hero ISL 2021-22. Hyderabad FC struggled a lot last season, and most of their games resulted in draws. But Ogbeche's arrival in the team has turned the tables now. He is performing great on the pitch and has become the top scorer in the league. With the help of Ogbeche, Hyderabad FC is flying high and currently ranks second in the points table.
The Downs

After playing a draw with FC Goa in the 2020-2021 season's last match, Hyderabad FC failed to qualify for the semi-final spot in the league. A defeat in that match stopped Hyderabad from entering the next round, and the team had to settle for the fifth position. However, the team's playing style helped them grab a lot of attention.

Top Performer
Ogbeche leads his team from the front and has become the star performer for Hyderabad FC in 2021. Ogbeche plays a crucial role in his team's success, with eight goals under his belt.

A look in 2022
Hyderabad FC will be looking to become this season's champions. If not win the league, the club will at least want to finish in the top four spots in 2022. Hyderabad has started their season on a high note and must be willing to finish it by winning the Hero ISL trophy.