India gets its first hybrid football pitch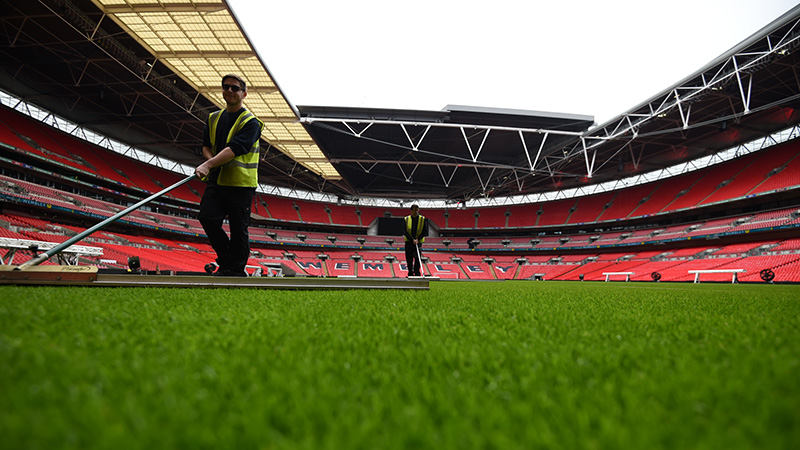 In a first, Goa will get its first hybrid pitch which will be used for the upcoming FIFA U17 Women's World Cup.
FIFA and the Goa Government worked on the pattern and the International football committee bore all the costs of the project and brought in experts from England to complete the project.
Thomas Alcock of SIS grass who has completed projects similar to this all over the world spoke to ANI about the benefits of using the hybrid pitch.
"It improves the safety of the field and allows it to be used for more hours. With the FIFA tournament coming here, it's the perfect solution to enable you to play lots of games on one stadium pitch safely," said Thomas.
He also spoke about the first-of-its-kind installation in India.
"Yes, this is the first hybrid installation in India. We have installed it in countries worldwide but this is the first one in India," said Thomas.
"We manufacture it ourselves in Holland. We transport it here in a container. It comes to the field and we insert a polyethene yarn down to a 180 mm depth on 2 cm spacing. This is what reinforces the field," explained Thomas.
"India's first-ever hybrid pitch that is being installed by FIFA at the Pandit Jawaharlal Nehru Stadium in Goa. This is going to be a lasting legacy for the first-ever FIFA women's tournament that is being held in India. Matter of pride for us that it is happening here. We have the maximum number of matches in Goa, so we wanted the pitch to be sustainable and stronger so this is one reason. We are looking forward to great matches now," said Arora, the project director.
Arora also thanked the Goa Government for the project.
"So basically football and Goa go a really long way back. Looking at the popularity of football in Goa we obviously wanted Goa to be a part of this U17 Women's World Cup. Since we have a maximum number of matches in Goa, we wanted more to rely on the pitch. There are back-to-back matches if you look at the schedule so that was the idea to reinforce this hybrid pitch in Goa so that even if we have that many matches there is no issue. FIFA proposed and the Goa govt supported it and here we are," said Arora thanking the state government.