Goa's First Win Against East Bengal in the ISL 2021-22 Season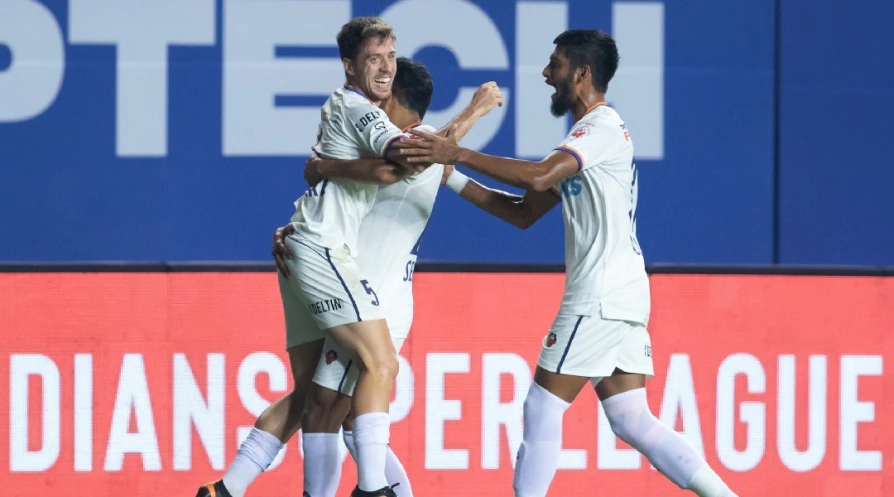 The 2021-22 Indian Super League Season saw a thrilling game as Goa bagged their first win against SC East Bengal with a score of 4-3.
The game started on an anxious note where both teams played erratically through the early phase of the match but the tension levelled as time passed.
Goa had its first chance to score a goal as Bedia took the ball from East Bengal's poor defense. The shot was taken by the Spanish player from right outside the penalty region but unfortunately didn't hit the goal. Noguera handed an early lead to Goa by making a long-range delivery from 25 yards away bypassing Bikash Jairu and Suvam Sen in the 14th minute.
Around ten minutes later, Fernandes was shown a yellow card for fouling Jairu. The free-kick was served by Amir Dervisevic that hit the wall and then shot into the goal by Antonio Perosevic.
Five minutes later, Das was seen overthrowing Fernandes, earning a penalty for East Bengal. It came as no surprise as Jorge Ortiz scored a goal from the penalty.
After barely five minutes from Ortiz's goal, another free-kick by Dervisevic restored the score once more. The match was packed with action all throughout as Goa scored another goal in the 44th minute. It was Noguera who took the ball from Murgaonkar and managed to forward it to the goal bypassing the East Bengal goalkeeper Perosevic making the Goa team lead the game till half-time.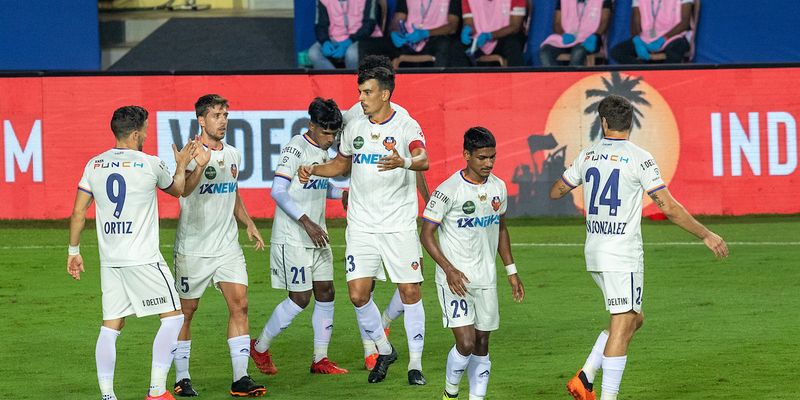 In the second half, East Bengal coach Diaz introduced Chukwu and Adil Khan to the field while Lalrinliana Hnamte was brought on around an hour-mark into the game to revive the team's energy.
While the second half was not as rushed as the first half, it was definitely far from slow. Glan Martins was seen forwarding the ball to Perosevic in a tricky position while the Croatian player wiggled the ball through two defenders and shooting a goal bypassing Dheeraj Singh.
Within a few minutes, the Red and Golds team found yet another chance of scoring a goal when Chima got the ball and forwarded it to Perosevic. But Perosevic missed scoring a goal as he wanted to shoot the ball himself while there were players standing in better positions. The Croatian player also missed his opportunity of scoring a hat-trick in the game.
Eventually, East Bengal's backline was unsuccessful at defending the ball from Ortiz which was now in possession of Noguera who scored another goal past Sen.
Currently, Goa stands in 10th place after their first win while East Bengal is in 11th or the last place in the league. This Saturday, Goa is to play against Bengaluru, while on Sunday, East Bengal will face Kerala.