Gerard Pique's Tweet After Barcelona beats Real Madrid Was An Internet Breaker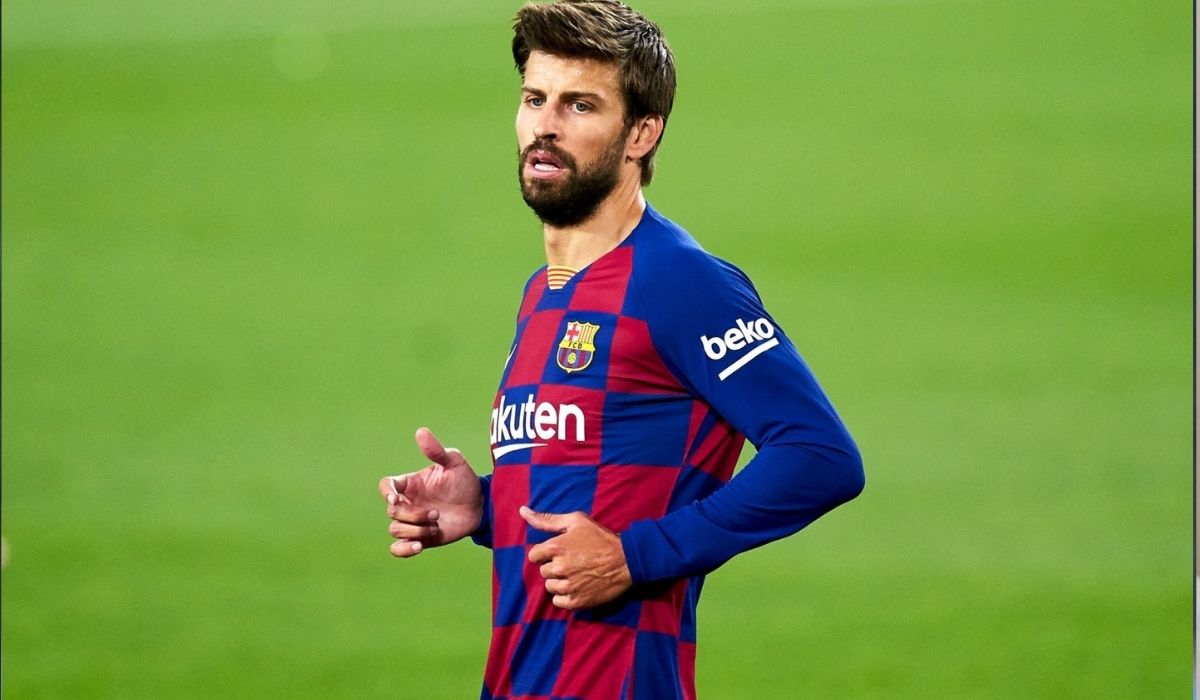 This El Clasico has turned out to be the most talked-about topic in the world. A resurgent Barcelona manhandled Real Madrid and defeated them 4-0 at the famous Santiago Bernabeu. While the victory was a joyous night for the visitors, Gerard Pique broke the internet after he decided to take his victory celebration to Twitter.
A night to forget for the men in Whites will also be the one that will be cherished by the Catalans for a long time. Barcelona have covered a lot of ground in the league and no amount of praise will be enough to satisfy the work the former player, Xavi has done. Barcelona was a sinking ship when Ronald Koeman was sacked by the club in October.
When Xavi took over, they were ninth in the table and a hope of getting into the top-4 was an unattainable aim. But the Spaniard has been full of surprises even as a manager and his hard work and tactics has delivered a result beyond expectation. With the win against Real Madrid, they are now third in the league with 54 points from 28 appearances. They will be moving to second place if they defeat Sevilla in the next match week and will only be nine points behind the leaders with eight more matches left to play.
While his contributions have been superfluous, the excellent winter signings have also played equal parts. Pierre-Emerick Aubameyang scored his ninth goal for the Catalans after he scored a brace in his first El Clasico. He also grabbed an assist in the thrashing win. Gabon forward had scored only four goals in 14 appearances for Arsenal in the first half of this season.
And after his future there saw a disappointing end, he moved to Spain on a free transfer. This has been a decision that has borne the sweetest fruits. He has scored more than half his tally with the Gunners at Barcelona in three fewer games. The former Manchester City midfielder, Ferran Torres has also been a radical addition as he racked up a goal and an assist.
The past few months have been a transitional period for Barcelona. They had to work tremendously to get back on track and a thrashing win against the league leaders and the fiercest rivals is a significant result of their progress. It is a result each and every Barcelona member cherished, and the fifth most appeared player for the Spanish giants decided to break the internet as his way of celebration.
Pique who played the full 90 minutes and recorded a clean sheet declared his side's resurgence through a tweet that said, "We are back." The tweet that was posted just five minutes after the famous win has accrued over 600,000 likes and 114,000 retweets. His wife and singer, Shakira also joined in on the celebration by sharing a photo on Instagram with a caption that detailed his dedication to the club.
It read, "Gerard won't let me say these things publicly. But only he with his heroism can play like this, overcoming any injury or pain and always giving his best. It's not because he's my husband, but he's the best centre back in the world. I said!"