Gareth Southgate speaks on his future as England manager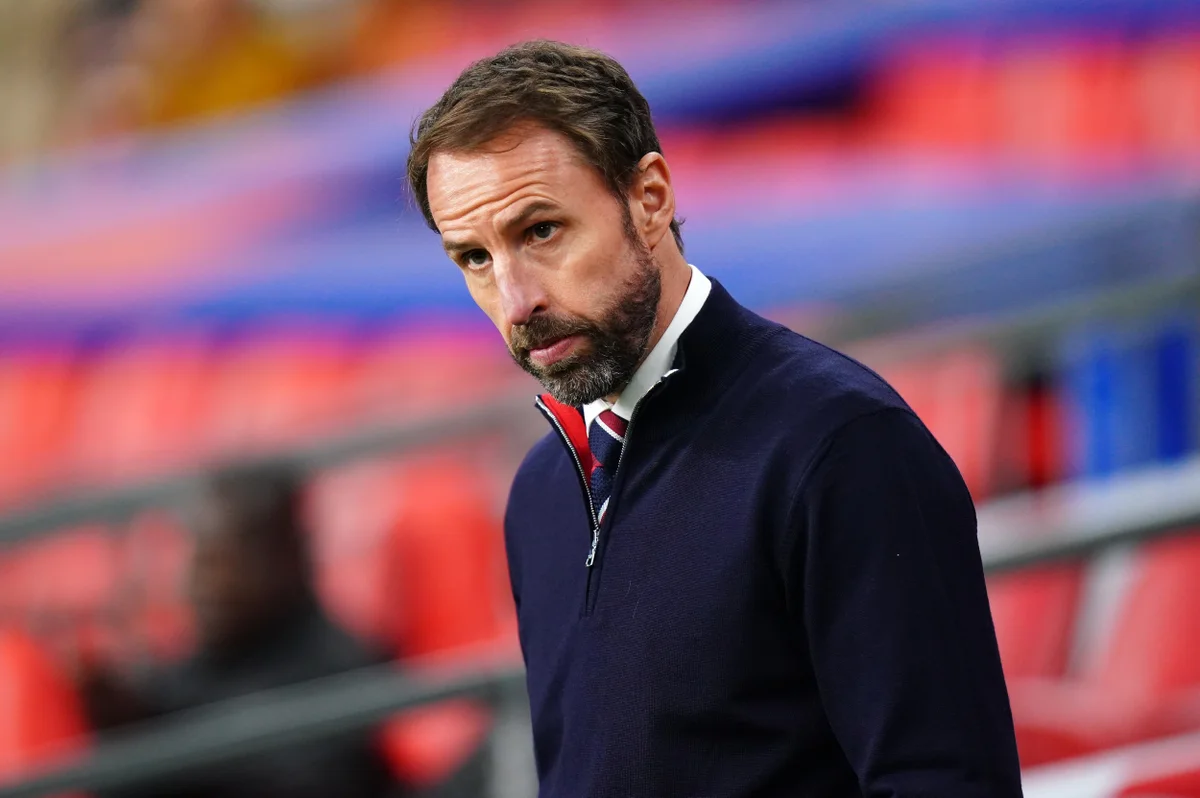 Gareth Southgate spoke about his future as the England manager in response to fans wanting him to be sacked amid worrying form.
The 52-year-old agrees that his term as England manager could very well come to an end after the World Cup because of his team's poor performances following a poor show in Qatar.
He has a deal with the Football Association until 2024, after the next European Championships, but he accepts his contract will not protect him from the sack if his team fall short with their performances and results.
England will take on Germany on Monday night after failing to pick up a win in last five matches in the Nations League. This is also the team's last fixture before the World Cup.
Interestingly, the team hasn't scored a goal in months now. Their last goal in this cycle of the competition came through Harry Kane's penalty against the Germans in June.
The reactions from the fans are extreme that Southgate was booed off by supporters after Friday's defeat in Italy and has now called for unity to help his team return to the displays that saw them reach the Euro 2020 final just 14 months ago, before results turned and questions have been asked of the manager's future.
"Probably come with this job so I have to accept that."
Talking after the match, Southgate said that he has seen pretty much everything during this tenure.
"I'm fortunate that I'm now sadly in my 50s, I have been in football for 30 years and I have gone in one guise or another to 12 tournaments, working with these chaps, scouting – this will be my seventh as player or a coach, so I have seen pretty much everything.
"The cycle of war with the media, the love-in – we are somewhere in the middle of that, it is an experience that I knew at some point would probably come with this job so I have to accept that."
"Look, I'm the manager," he asserted. "The results haven't been at the level we want, that we require, so no matter what job you have in football that would be the case.
"Of course with the national team that noise is going to be louder and more widespread, I understand that.
"I'm not hiding from it, we are not enjoying it but we have to keep doing the right things every day to keep improving."
Southgate stated that they are all focused on the upcoming match and also, added that a contract will not save him from being sacked.
"My sole focus at the moment is to get the team right for (Monday) night.
"We're focused on a good performance, a good result, then you're looking towards the World Cup. And I know ultimately I will be judged on what happens at that World Cup.
"Contracts are irrelevant in football because managers can have three, four, five-year contracts and if results aren't good enough then you accept that's time to part ways."