England boss Gareth Southgate understands the winger's choice to play for Ivory Coast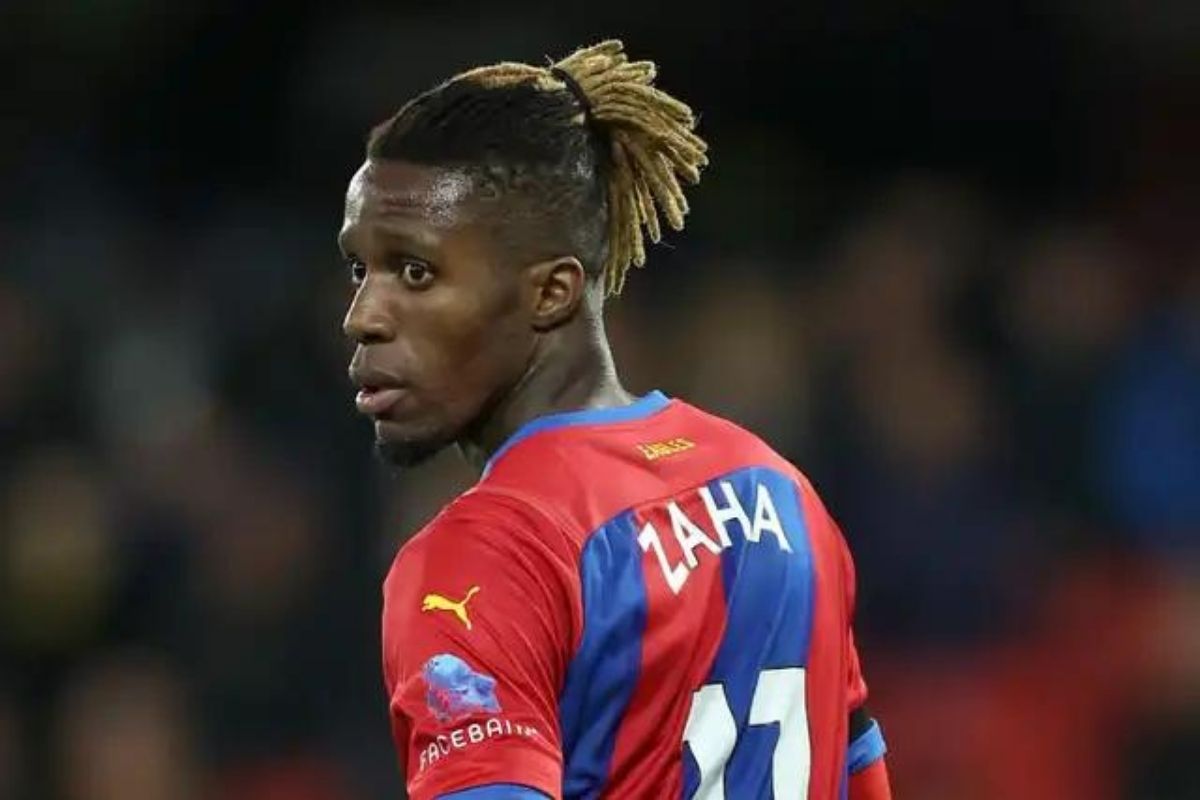 Wilfried Zaha will be playing for Ivory Coast when they will be facing England for the international friendlies on Tuesday. The player who is eligible to play for both teams decided to represent Ivory Coast after making just two appearances for the Three Lions. England boss Gareth Southgate says that he understands his decision and is looking forward to meeting him at Wembley.
The 29-year-old forward has been in tremendous form after joining Crystal Palace. However, his run before that wasn't satisfying enough to earn the spot for England. Zaha was born in Abidjan, Ivory Coast, but grew up in England after moving there at the age of four.
Gareth Southgate understands the winger's choice
Having graduated from the Eagles' academy, he made his professional debut for Crystal palace in 2010. He had a convincing start and was also called up for England U-19 and U-21 during this period where he was guided by the current England manager. The only two appearances for England's national team also came during this time.
The move to Manchester United in 2013 hampered his progress. Since joining the Red Devils, he could only register four appearances for them. This stint was filled with unsuccessful loan spells as well. The dip in form saw him lose his spot at the national level. However, he rejoined Crystal Palace in 2015, which helped him recover his form.
After an absence of four years on the national platform, Zaha marked his return in 2017, but for Ivory Coast. He represented them ahead of the 2017 Africa Cup of Nations. He has registered 26 caps and scored five goals so far and will be making his 27th appearance against England at Wembley on Tuesday.
"He's a talent," said Southgate, who managed Zaha at under-21 level. "He's a good player playing at a high level every week," added Southgate. He felt the Ivory Coast was the route to go and I totally understood that. It's hard to say what his role might have been with us.
Raheem has been a key part of our team for a long period, Jesse Lingard had done a fabulous job and, at the start, we had Adam Lallana, who was our player of the year for the first 18 months or so. "
Southgate further shed light on his progress and why a career in the national team did not work out as expected. He said, "When we had him with the under-21s he was in the middle of a very difficult spell both with Manchester United and then on loan with Cardiff.
I remember being asked at the time – and we were asked about a few different cases – and I said players have to have the desire to play for England. That was slightly tweaked a bit, I would say, so that created a little bit of an atmosphere with Wilf and [Palace chairman] Steve Parish for a while.
That wasn't an insinuation on Wilf – you couldn't have a more passionate player as anyone who follows Crystal Palace knows."
| | | | | | | |
| --- | --- | --- | --- | --- | --- | --- |
| Tournament | Appearances | Goals | Assists | Passing accuracy | Man of the Match | Rating |
| Premier League | 23(1) | 9 | 1 | 80.2% | 2 | 6.89 |
| Africa Cup of Nations | 1(3) | – | 1 | 94.7% | – | 7.85 |