Defending Champions Mumbai City FC vs Unbeaten Jamshedpur FC in ISL 2021-22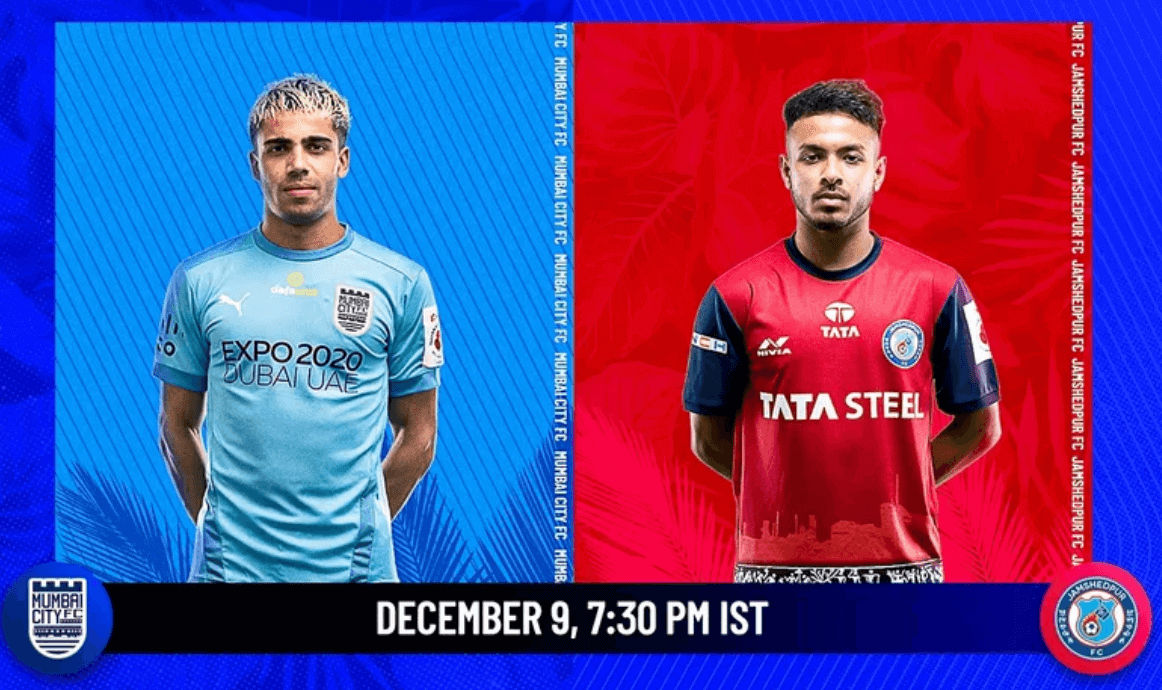 Under Des Buckingham and his team's guidance, the titleholder- Mumbai City FC, are all set to face unstoppable Jamshedpur FC in the upcoming match of the Indian Super League (ISL) 2021-22 on Thursday.
Even after losing to Hyderabad FC, Mumbai City became the table toppers and registered consecutive wins, including a 5-1 terrific win against ATK Mohun Bagan. With such a brilliant start, Mumbai FC hopes to keep their momentum.
On the other hand, Jamshedpur FC has remained unbeaten in the tournament, with 8 points from four matches. In the second position, Owen Coyle's Jamshedpur aims to reach the table's top.
With an aggressive approach on the field, Buckingham's men have come forward as an intimidating unit who have scored the season's highest number of goals, including four goals from the team's top scorer- Igor Angulo.
Despite the dominant wins with 5- 1 and 3- 1 margins, the Islanders were seen conceding 2 goals in the last outings. According to the statement by Melbourne City's former assistant coach, it's not important at what position you are currently in the league. Consider it a good beginning and focus on where you will finish at the end.
As said by Buckingham, he doesn't have any plans to change his playing style and wants to continue with an expansive game of football. Although, he is looking forward to a clean win in every game.
Jamshedpur FC was performing exceptionally well this season and was able to earn their fourth win in the high-voltage match against the last year's finalists- ATK Mohun Bagan.
According to Coyle, his men are extremely talented and highly determined and are working hard to fulfil the expectations of their fans and club.
At the same time, he also mentions that Indian players are trying their best in the matches and are coordinating well with their foreign teammates.
With Jitendra Singh's outstanding performance against ATK Mohun Bagan, Indian football fans can be proud of their rising hero.
It is also to be noted that Jamshedpur FC was one of the two teams that remained unbeaten against Mumbai FC during the previous ISL.
The first match between both the teams resulted in a 1-1 draw, but in the second match, Jamshedpur won by 2-0.