Coach Says NorthEast United FC is Ready to Fight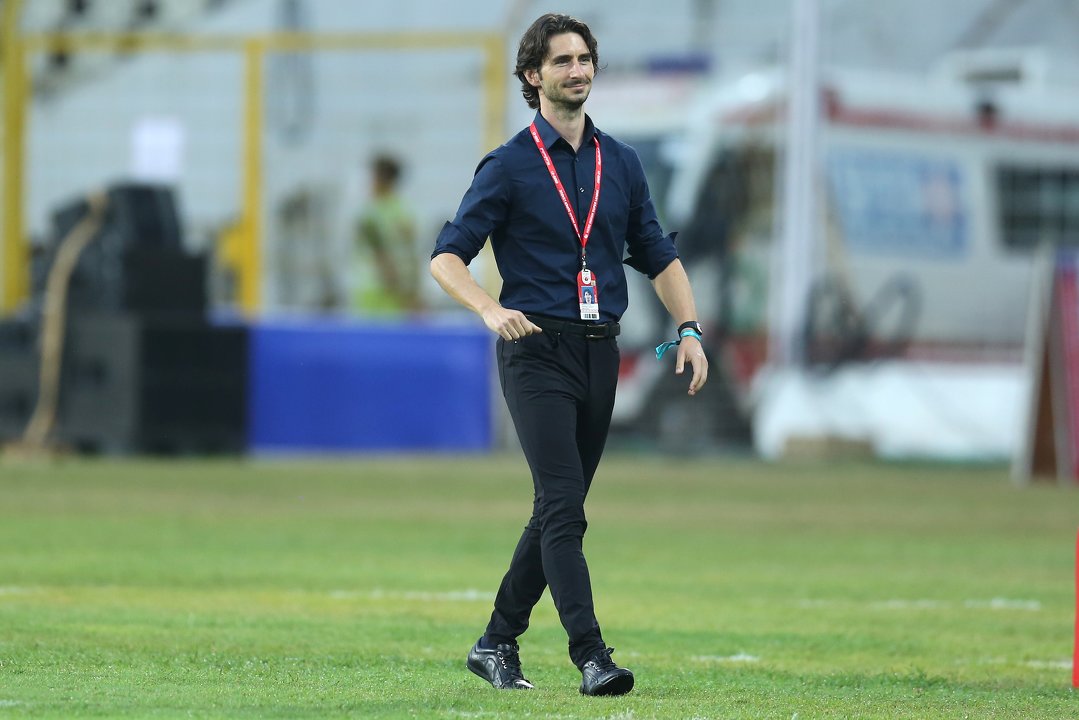 NorthEast United FC is all set to perform their best in the next game, says its head coach Khalid Jamil. The team is ready to put their best foot forward when they face Jamshedpur FC on Match 51 of the Hero Indian Super League 2021-22. The game will be played on Thursday at Athletic Stadium in Goa.
Just before the match, Khalid Jamil addressed the media. Here are the top highlights from Khalid's latest press conference:
Jamshedpur FC lost the last game despite scoring well. So, how do you plan to face such a well-balanced team after losing?
NorthEast United FC players had enough time to recover after the last game against Mumbai. Indeed, Jamshedpur FC is good, but we need only three more points to move ahead. We are ready to fight and stay dedicated and positive.
NorthEast FC got a 9-day break. How important was it for the team?
Yes, the break was long but much-needed. We used this break time to recover well to prepare well for the coming match, both mentally and physically.
Have you found a replacement for Federico Gallego? When to expect the official announcement?
We have shortlisted a few players to replace Federico Gallego temporarily, and once it's confirmed, we will officially announce it.
NorthEast FC suffered five losses out of nine matches. Still, how do you plan to keep the team motivated in this new year?
We have already moved ahead of our losses by learning from our past mistakes. We are only focusing on the next game against Jamshedpur FC, and after that, all we want is to win in the end. We are working hard together to perform well in the upcoming match.
How has your training helped the Indian players so far?
All of them are excellent learners and work extremely hard. Every day they train hard to improve themselves so that they can get more game time. Players like Mirshad Michu, Gurjinder Kumar, Mashoor Shereef, Provat Lakra, Imran Khan, Pragyan, Danmawia, Shehnaj Singh, and Chhara are giving their absolute best.