Christian Eriksen celebrates birthday in style with return to action in Brentford win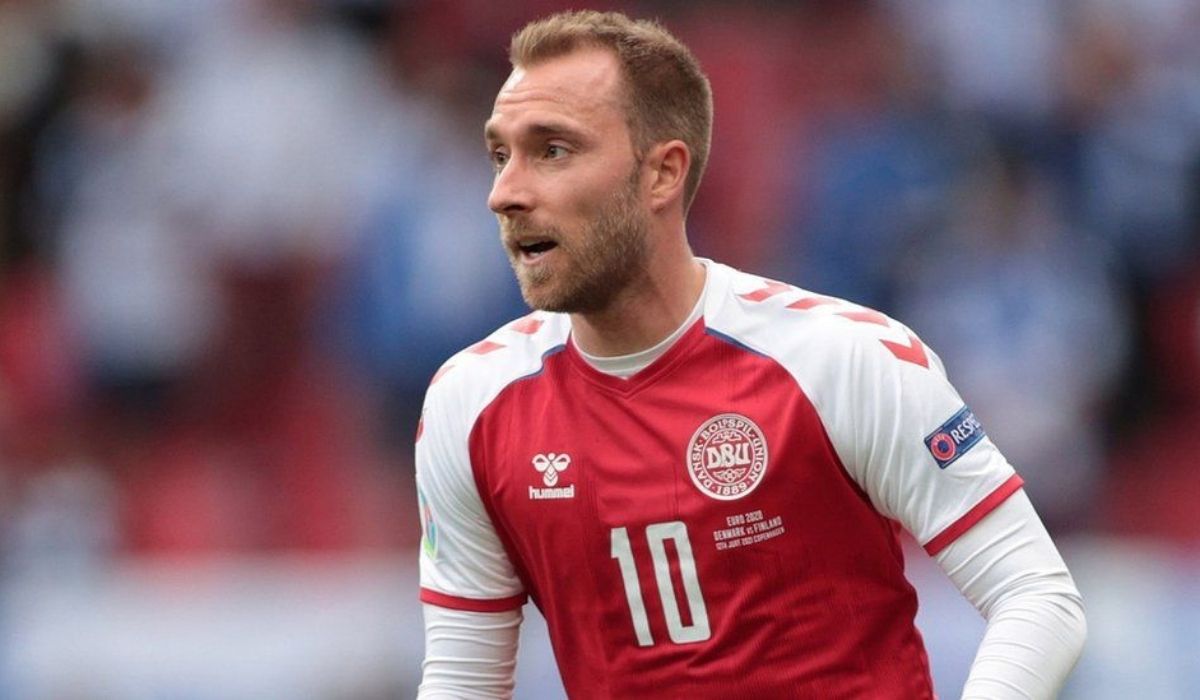 Christian Eriksen marked his return to football for the first time since suffering a cardiac arrest in June 2021. He played an hour for his new club, Brentford on his 30th Birthday and assisted a goal in their friendly 3-2 win over Southend behind closed doors on Monday. He is expected to play one more friendly before marking his Premier League debut for The Bees.
The Denmark international is an Ajax graduate and a Tottenham Hotspur legend. He joined the English side in 2013 and spent seven years with them. His contribution to the Lilywhites has been immeasurable as a result of which he had been an imperative member of Mauricio Pochettino's squad.
He racked up 69 goals in 305 appearances for the London club before closing his chapter in the Premier League. While he was in the final six months at Spurs, he signed a four-and-a-half-year deal with Inter Milan and joined the Serie A side for free. Eriksen was getting along well at his new side and did so for two seasons. But an uneventful day ended his journey there.
Christian Eriksen was part of the Denmark squad for the UEFA Euro 2020 tournament. On 12th June while playing the opening group stage against Finland, the 30-year-old collapsed just before half-time. Urgent medical attention was needed and after resurrecting him by performing CPR and defibrillation, he was taken to the hospital for further treatment. The match was suspended and only resumed after it was confirmed by the hospital that Eriksen was stabilized and awake.
There were unrhythmic heartbeats due to the cardiac arrest, as a result of which he was fitted with an 'implantable cardioverter-defibrillator. Due to this, he could not continue at Inter Milan as the Serie A rule did not permit a player to play in the presence of an ICD. His contract with the Nerazzurri's was terminated in December 2021.
Christian Eriksen returns
He started his individual training almost six months post the cardiac arrest with his youth club, Odense Boldklub and later with Ajax to boost his chances of returning to action sooner. On the last day of the winter transfer window, Premier League side Brentford announced the signing of Christian Eriksen on a six-month contract.
He was officially announced as a new player ahead of the club's weekend fixture against Crystal Palace and also got a euphoric welcoming from every fan in the stands. Having slowly increased the intensity of his training, Eriksen finally played a football match after eight months in the friendly fixture against the Shrimpers. He is highly unlikely to start for the Bees against Arsenal on Saturday, but a few minutes of involvement cannot be ruled out.
Feeling optimistic about returning to action soon, he said," I'm taking it one day at a time and seeing how I feel. Every day it gets easier and easier to join in with the level of intensity, running-wise and technical-wise. [My debut] it won't be far off. Let's see what happens.
With this [device], you are more safe than anyone else. It was pretty early in the hospital I was told that, with an ICD there are no limits.
My first target is to get back to full fitness, be able to play a Premier League game, and play as many minutes as possible to show and prove I can still play football in a good way. Then I want to help Brentford stay in the league."