Aston Villa edge over Manchester United to sign Leeds United midfielder Kalvin Phillips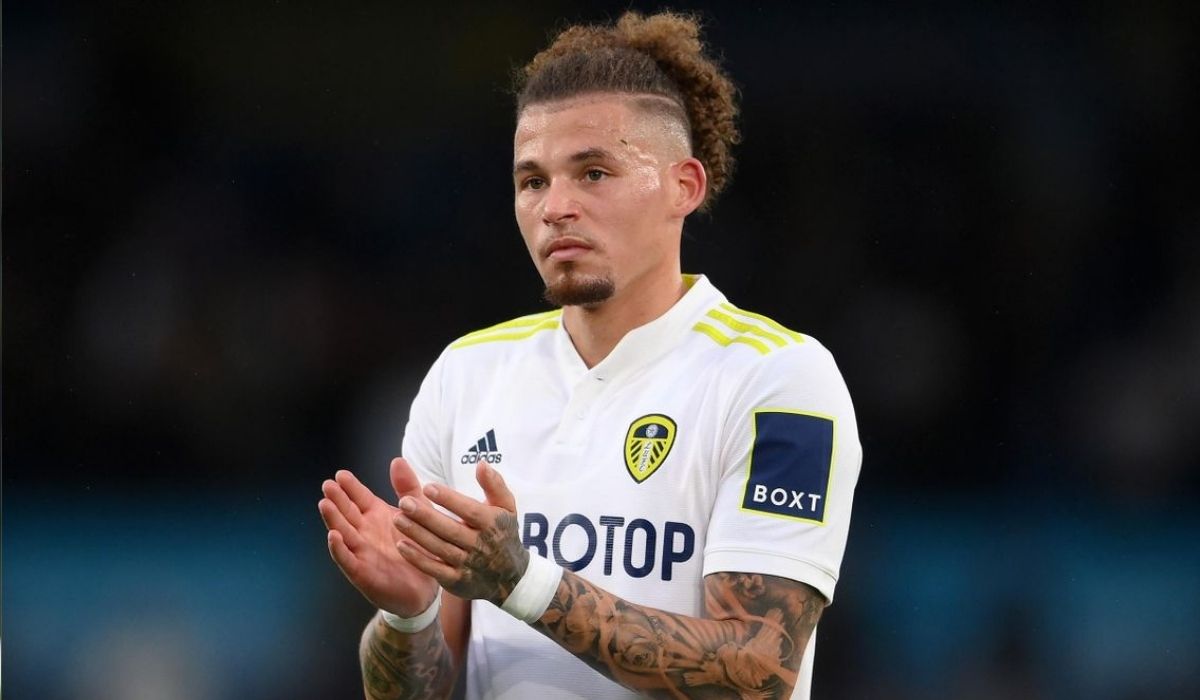 As per several sources, it is reported that Aston Villa is keen on signing Leeds midfielder Kalvin Phillips. However, along with Villa, Manchester United has also joined the negotiation table – eyeing the England international in order to sign him.
Other reports claim that apart from Villa and United, West Ham and Newcastle United could make a move given Phillips is yet to sign a new contract with Leeds.
Aston Villa forefront to sign Leeds midfielder – prepared to pay £60 million?
Former Liverpool legend, Steven Gerrard, is eager to sign the 26-year-old in the coming summer transfer window. He even seems to monitor the situation so as to strengthen his midfield as Douglas Luiz and Carney Chukwuemeka are expected to bid adieu to Villa Park at the end of the season.
Thus, Steven Gerrard seems hopeful to prise Phillips away from Elland Road before kickstarting the 2022/23 season.
In order to strengthen their midfield, a defensive midfielder seems like a top priority for Aston Villa. The club is likewise willing to pay a club-record £60 million as they are desperate to fill the void between the attack and the defense on the pitch. Former boss Dean Smith's too hoped to sign Phillips, but his efforts led to no avail.
Phillips still has ties with United till June 2024. Therefore, it will be difficult for Aston Villa to convince Leeds United to sell their midfielder. Nevertheless, Villa is also keeping Brighton's young talent Yves Bissouma on their radar. Villa likewise offered a price of £25 million for the 25-year-old, but the Seagulls rejected it.
"It was well documented that we put in a bid for Bissouma at Brighton which was turned away, and we respected and appreciated it," said Steven Gerrard. But Brighton can reverse their decision and Bissouma to Villa can also be a surprise move this summer.
Aston Villa's boss will definitely be looking forward to rebuilding his squad given the club has been defeated in three instances in the Premier League. As for Kalvin Phillips, it will be interesting to see where the Englishman finds himself at the end of the season.
Who would be more beneficial to play at Villa Park? Phillips or Yves?
Aston Villa earlier showed interest to sign Kalvin Phillips in 2019. But three years later, they are back in the race with an offer of £60 million.
Phillips was sidelined since December 2021 after picking a thigh injury against Brentford. After everything, he is now back in the squad playing exceptionally well. So far, he has made 227 appearances for Leeds and scored 14 goals.
Yves Bissouma on the other hand has fewer appearances (186) and has managed to rack up only 12 goals for Brighton so far. Thus, it seems evident for Villa to sign Phillips as he is worth the money set on the table.