Arsenal submits bid for Dusan Vlahovic, Pierre-Emerick Aubameyang set to leave Arsenal, Arthur up for surprise move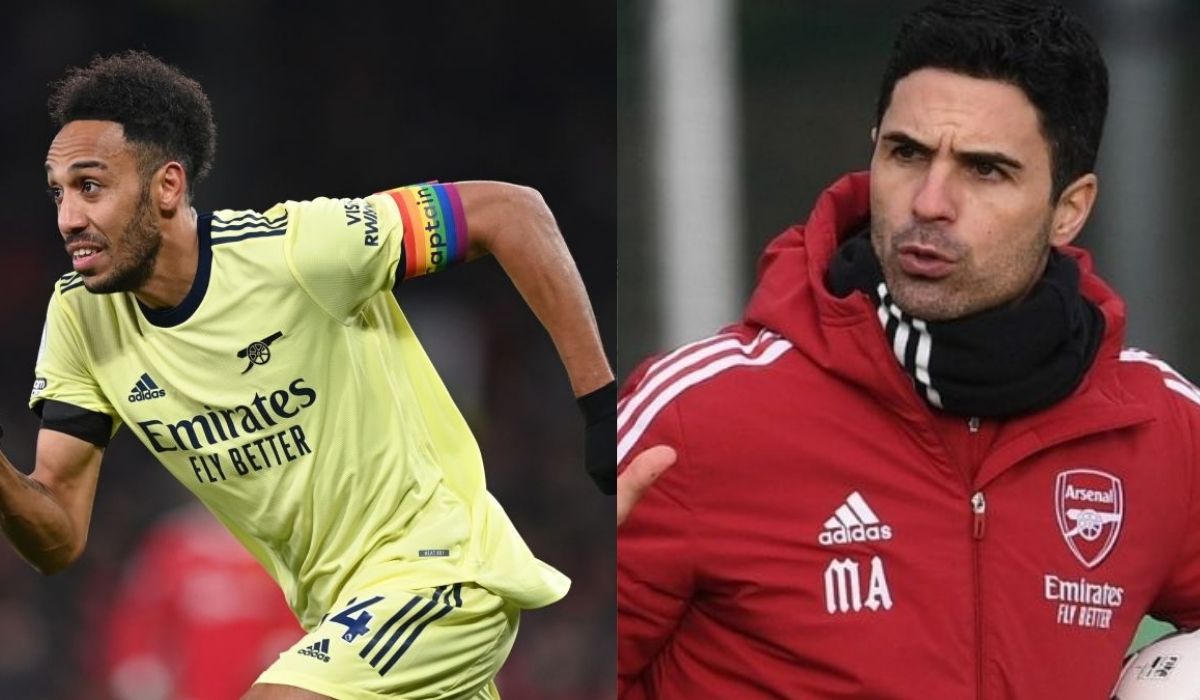 Dusan Vlahovic has become a player of huge demand, thanks to the incredible form he has put up this season so far. The Serbian international has taken Serie-A by storm and has attracted plenty of suitors. However, Juventus and Arsenal are said to be the frontrunners for his signature. In a period where Erling Haaland and Kylian Mbappe are creating chaos, the 21-year-old Serbian attacker has been silently building his name since joining Fiorentina in 2018.
Entering the final 18 months of his contract at the club, Arsenal has made him his priority this transfer window. And it is reported that their bid of £88 million including add-ons has been accepted by I Viola. However, the final hurdle seems to be a tough one. Vlahovic prefers to spend another season there before joining another club, potentially Juventus for free. The club would definitely not want their star player to leave without receiving a penny because of which they might push for an exit this January for a high price.
| | | | | | | |
| --- | --- | --- | --- | --- | --- | --- |
| Tournament | Appearances | Goals | Assists | Passing accuracy | Man of the Match | Rating |
| Serie A | 21 | 17 | 2 | 70.6% | 5 | 7.33 |
| Coppa Italia | 2(1) | 3 | 0 | N/A | N/A | N/A |
Pierre-Emerick Aubameyang set to leave Arsenal?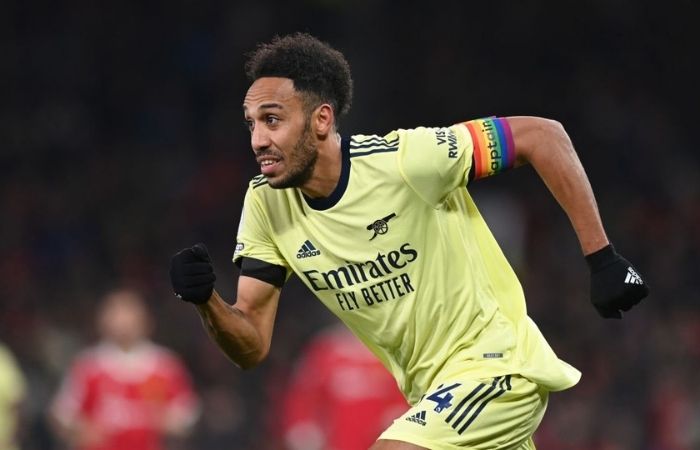 Arsenal has received an offer for Pierre-Emerick Aubameyang which they would very likely think of accepting. The Gunners' highest-paid player is not having an ideal period at the club. On top of having a troubled season, Aubameyang was stripped of the captaincy after his disciplinary breach in December. He has not played for them since.
The way things are going, Arsenal would want to offload him soon and their interest in Vlahovic indicates that the 32-year-old's future is bleak. That being said, the Saudi Arabia outlet, Al-Nassr has offered the Premier League side a solution in the form of a loan deal with an option to buy for a fee of £6.7 million. The purchase offer might be exceptionally low, but his exit will clear a £350,000 weekly wage for Arsenal which could help them pursue their transfer targets.
| | | | | | | |
| --- | --- | --- | --- | --- | --- | --- |
| Tournament | Appearances | Goals | Assists | Passing accuracy | Man of the Match | Rating |
| Premier League | 12(2) | 4 | 1 | 70.1% | 1 | 6.74 |
| League Cup | 1 | 3 | 1 | 58.3% | 1 | 10.00 |
Arthur edging closer to a move to the Emirates Stadium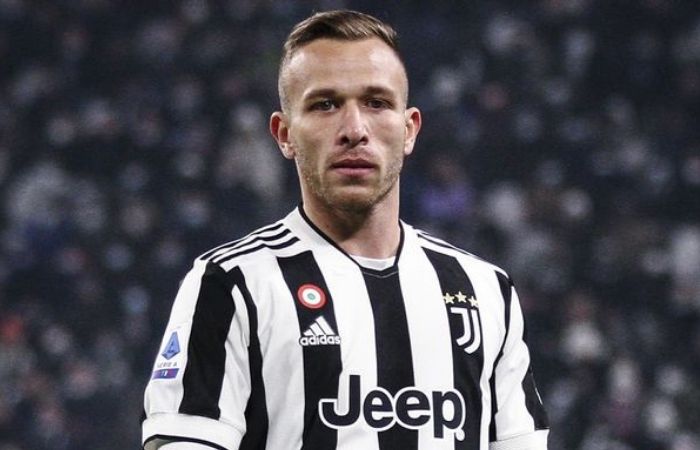 Arthur was a victim of one of the most confusing swap deals. Barcelona gave away the 25-year-old midfielder for veteran Miralem Pjanic who is not even a part of their club now. Arthur's life at Juventus has not shaped as expected and Arsenal are hoping to take his troubles to their advantage.
Arsenal is getting better day by day and it is not far when they'll be returning to the Champions League. With the team getting steady, Mikel Arteta is hoping to strengthen it tremendously. This brings us to Arthur, who is actively pursued by the Gunners through this transfer window. They are desperate to sign the central midfielder and the club's technical director Edu is grinding to get the deal done. According to reports, Arthur's agent, Federico Pastorello visited Arsenal on Wednesday to discuss the possibilities of the deal.
| | | | | | | |
| --- | --- | --- | --- | --- | --- | --- |
| Tournament | Appearances | Goals | Assists | Passing accuracy | Man of the Match | Rating |
| Serie A | 4(4) | – | – | 88.8% | – | 6.30 |
| Coppa Italia | 1 | – | – | N/A | N/A | N/A |
Mikel Arteta lashes out at critics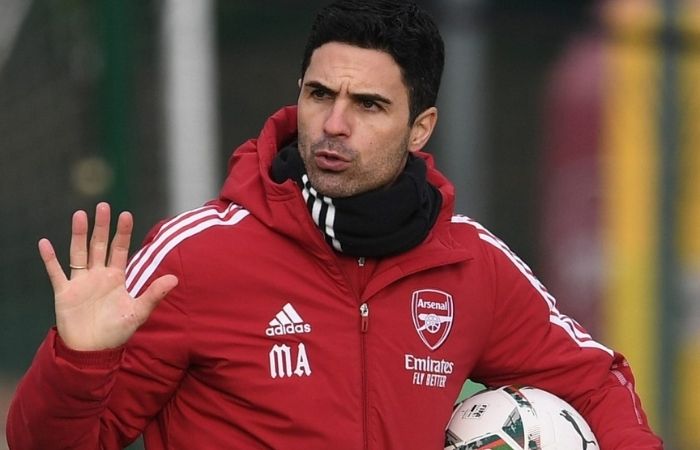 The north London derby on Sunday was postponed after Arsenal had appealed to the Football Association after they were unable to field a strong team. While they might have had their reasons, this decision was dealt with a lot of criticisms. Mikel Arteta did not hold back after his club was subject to excessive judgments.
Replying to the critics following the postponement, he said; "We will not allow anybody to damage our name or try to lie about things that haven't happened. We will absolutely defend our club with teeth and nails in a really strong way because we know we did the right thing. We didn't have the players necessary for a squad to compete in a Premier League match. That is 100 percent guaranteed.
Whoever is saying that we've been trying to do something that we haven't, that's a lie. And when somebody is lying you don't really get offended. We were killed when we played the first three games of the season with a lot of players missing.
People said 'don't be naive. If you have that many out, don't play with your kids'. We played against Nottingham Forest in the FA Cup with 10 players out and now we postponed a match for all the right reasons and we get these reactions. It's a no-win situation".