Antonio Conte spells out ruthless Harry Kane demand after beating Manchester City by 3-2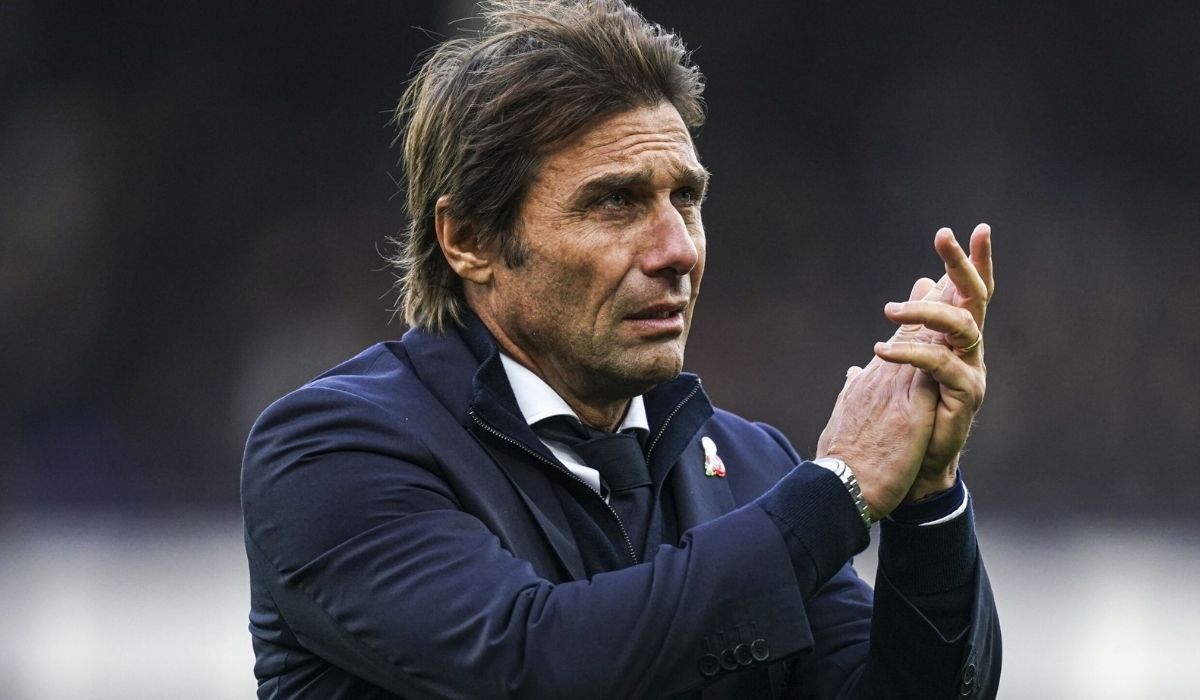 Last weekend, Tottenham Hotspur defeated Manchester City 3-2 in the Premier League. While this result did damage City's bid to steer clear in the title race, it also helped the winners gain the much-required momentum to finish this season on a high note. Harry Kane scored two goals in the win, edging him closer to the record held by Alan Shearer.
Harry Kane did not have an ideal start to his Spurs career. He was out on various loan spells in his initial seasons and hardly appeared for the parent club. However, it changed once Mauricio Pochettino became the manager of the club. Not only did he turn his career around but also that of the club.
He turned Tottenham Hotspur into a top-4 team and Kane became the vital contributor for this uprising. His proper contribution started in the 2014/15 season which was also the first time he played the full season for them. He scored 21 goals and it kept on rising. He won back-to-back Golden Boots starting from his second season and scored his career-best of 30 goals in a season in 2017/18.
Antonio Conte on Harry Kane
Thanks to his consistent contributions, he has already ranked himself as one of the top scorers in the Premier League. He currently sits seventh on the list with 173 goals. The 28-year-old Englishman who is in the prime period is only 87 goals short of breaking the record held by the great Alan Shearer.
The forward said it would be an incredible feat if he manages to do so. In an optimistic tone, Kane said, "I think it's there to be done, it's definitely an aim to try and reach it. I feel like I've got many more years in my career to go and it's something I want to achieve."
This season, Kane finally put forward his desire to leave the club. What was said to be a gentlemen's agreement between him and Daniel Levy, was not honored by the chairman, and a mammoth bid from Manchester City was also turned down? With all this commotion, Kane failed to perform his best and it took him three months to find the back of the net in the Premier League.
Although he is having the worst possible start as per his standards, Kane has managed to find back his form under Antonio Conte and has scored seven goals so far. However, the performance against City showed one of his best-ever performances. It was a rejuvenated one which clearly showed that he had got a lot to prove.
While Kane expressed his dream of becoming the top scorer in the league, his manager mentioned that a player needs to lift a trophy to be etched as a club legend, indirectly implying to Harry Kane who, despite delivering his best, is yet to lift a major trophy at the club.
Antonio Conte said, "He has to be ambitious. For sure, for a player and for a striker, it's very important to improve, to beat records. Records are important but, at the same time, it's also important at the end of your career to lift trophies.
Because only when you win and lift trophies, can you go into the story of the club. My task in this moment is to try and improve him. But in the same way, with the other players, to become more complete.
My first target – and it was not just Kane, it was the other players – was to tell them that there is a coach here that is the right coach if we want to try to be competitive or build something important, or if your mind is fixed on lifting a trophy.
They also understood that the club wanted to give an input by appointing a coach that in the past won things. We have to train the players for three or four months to try to improve and then continue to build something important. But I understand then that every single player has to make the best decision at the end of the season."
| | | | | | | |
| --- | --- | --- | --- | --- | --- | --- |
| Tournament | Appearances | Goals | Assists | Passing accuracy | Man of the Match | Rating |
| Premier League | 21(1) | 7 | 2 | 72.1% | 4 | 7.14 |
| UEFA Conference League | 3(1) | 4 | – | – | – | – |