5 Most-Expensive Buys in Laliga History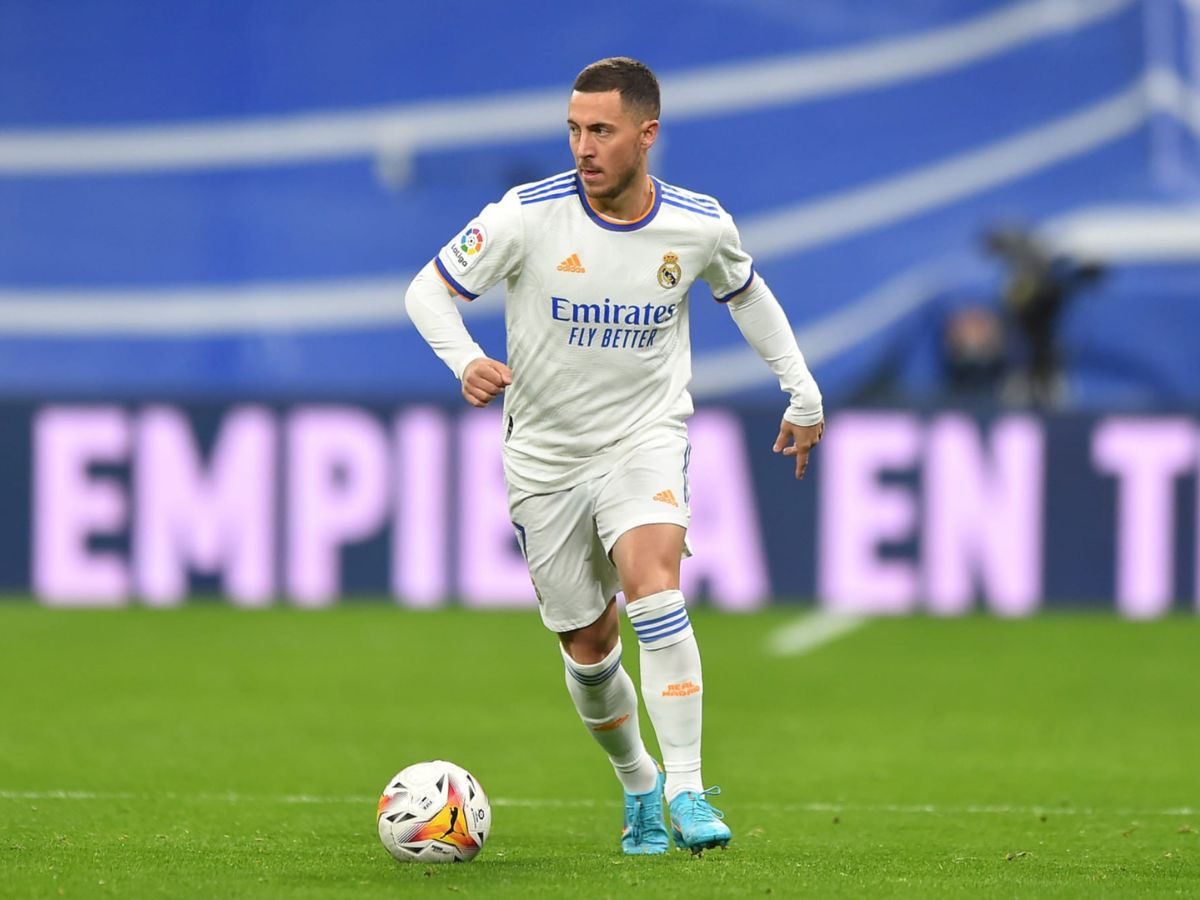 It is no secret that La Liga has witnessed many major transfers over the years. This league has hosted many big names, such as Zidane, Kaka, Ronaldinho, Ronaldo, and Roberto Carlos. For big names, it has been the ultimate destination. But big names also come with big price tags.
The world's largest transfer of Neymar was associated with La Liga only, which ignited the rise of players' value worldwide. The last few years have seen many big arrivals with heavy price tags in La Liga. We will take a look at the Top 5 expensive buys in La Liga history today.
5. Eden Hazard- £89 Million (Chelsea to Real Madrid)
There is no doubt that Eden Hazard is a modern-day legend of the game. At both club and international levels, he has been a complete force in the world of football. He rose through the ranks at Chelsea and established himself as one world's best in his position. Following Chelsea's Europa League triumph in 2019, the starlet announced he would seek a new challenge.
After admiring Real Madrid for years, he finally got the chance to join them in the summer of 2019. He cost Los Blancos £89 million that summer to bring him to Santiago Bernabeu. Although he has been injury-prone during his stint so far, his transfer hasn't been successful yet.
4. Antonio Griezmann- £107 million (Atletico Madrid to FC Barcelona)
La Liga has been home to Antonio Griezmann for years. Having played in the Spanish top division for most of his career, he has a great deal of affinity for Spanish football. Despite being French, he has arguably more fans in Spain. He was part of an unexpected transfer in 2019 that broke many records.
His transfer from Atletico Madrid to FC Barcelona set a record of £107 million. The number associated with this transfer did not surprise anyone, but how it was engineered did. In 2018, Antonio Griezmann dumped FC Barcelona and signed a new contract despite Lionel Messi's special request. Seeing him move a year later was a bigger surprise for everyone.
3. Ousmane Dembele- £97 million (Borussia Dortmund to FC Barcelona)
Ousmane Dembele broke the internet in the 2016/17 season after his sensational season with Borussia Dortmund. He was even rated higher than Kylian Mbappe at that time because of his ability to play with both feet. FC Barcelona lost Neymar in the 2017 summer window, which started a revolution in transfer window history.
In the end, Neymar's transfer became the main reason why Ousmane Dembele left Dortmund after just one season. Dembele wasn't the first choice to replace Neymar, but the board didn't have any other options after Barcelona failed to sign Coutinho. In a very short period of time, the Frenchman became Barcelona's man for £96.8 million.
2. Joao Felix- £113 million (Benfica to Atletico Madrid)
Atletico Madrid spending heavily on one player in the transfer market is very unusual. It wasn't until Joao Felix made Diego Someone his fan in 2019 that this jinx ended. During the 2018/19 season, the Portuguese prodigy scored 20 goals and recorded 11 assists for Benfica.
The loss of Antonio Griezmann in the 2019 window somehow contributed to Felix's move to Atletico Madrid. In Griezmann's absence, the Portuguese forward was chosen to succeed him. Yet three years later, he is still developing and has not unleashed his top form.
1. Philippe Coutinho- £142 million (Liverpool to Barcelona)
Since Neymar's transfer from Barcelona changed world transfer history, FC Barcelona has been plagued by bad recruitment. And Coutinho may have been the victim of one of the most over-hyped transfers in world football. In the 2018 January window, Coutinho moved from Liverpool to Barcelona in a record-breaking £142 million move.
His arrival at Camp Nou was motivated by big-size expectations, but he underperformed miserably. Unlike the Coutinho people saw at Liverpool, he never seemed to play like his former self. After just two seasons, he was deemed surplus to requirements at the club and loaned out to Bayern Munich. Today, he plays for Aston Villa in the Premier League. Regardless of his career destiny, his name will forever be associated with La Liga's most expensive player.