5 EPL Clubs That Could Be an Option for Philippe Coutinho if Aston Villa Fails to Sign Him Permanently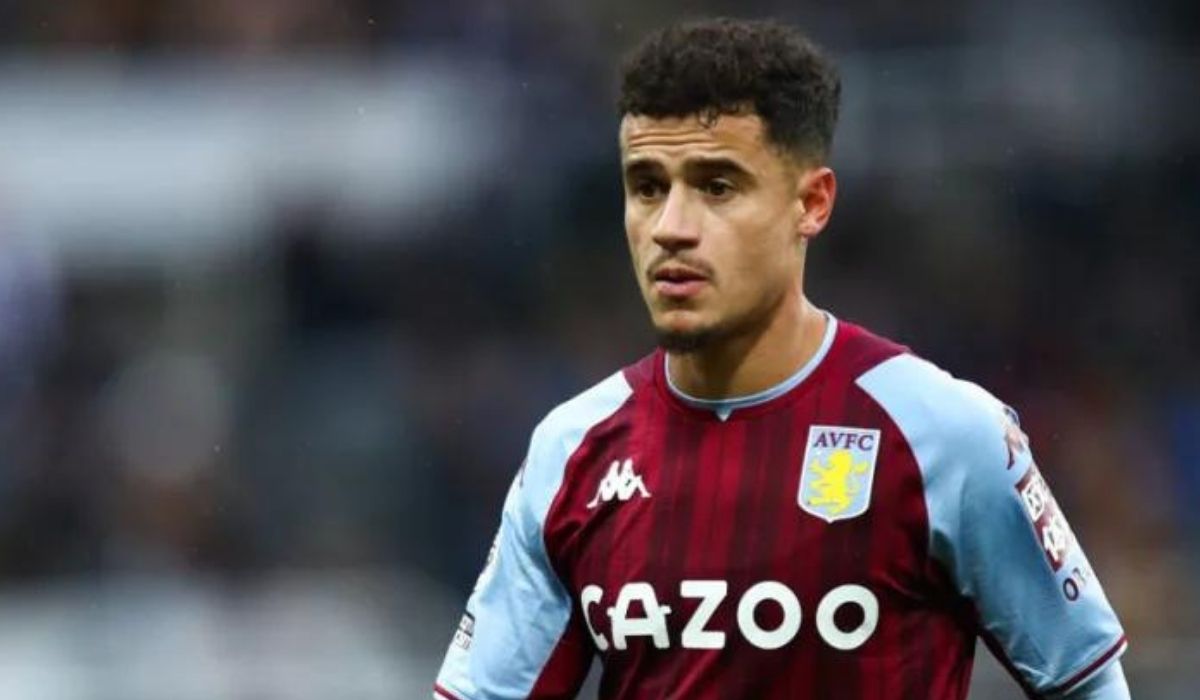 Philippe Coutinho joined Aston Villa on a loan spell and it has been serving well for him since. The Brazilian has failed to make an impact at Barcelona after making the big-money move from Liverpool in 2018. However, he has rekindled his form after returning back to the Premier League. Although his future remains vague, there are clubs that are more than happy to sign the 29-year-old midfielder.
Reuniting with his former teammate, Steven Gerrard bore instant fruit. He made his debut for Aston Villa in the 70th minute against Manchester United who were looking comfortable with a two-goal lead. However, Coutinho's arrival shook the opposition as he assisted the first goal and scored the equalizer.
His impact was further seen as the Villans' attacking threats increased whenever he played. Coutinho could easily discover his lost form under Gerrard, but a permanent move for him does not seem feasible for the Clarets. The attacking midfielder lives on a hefty wage and it is the exact issue that is preventing the side from pursuing him.
Barcelona are clear in their view and they don't see him as a part of their future. His contract will be expiring in 2023 and the Catalans will be bidding adieu to him then. And if Aston Villa doesn't make a move for him, his future remains unclear after the end of the contract. Although no club has shown interest as of now, we have put forward five Premier League clubs that could fit well for the Brazilian.
Liverpool
Jurgen Klopp is more than happy to receive the prodigal son with open arms, but many other factors can influence the move. Liverpool are blessed with attacking options and the latest addition of Luis Diaz has closed the doors for now.
However, Mohamed Salah and Sadio Mane, their firepower up front are running out of contract in 2023. There has been no progress as of now, but if it remains the same down the line, keeping an eye on the former player could be worth it.
West Ham United
This might not be an ideal choice but it could be one far down the road. Coutinho is not the Hammers' first choice as his wage bill is beyond their pocket. However, his availability could make them think, given the scenario of the club then.
All the players Liverpool have signed have been excellent. And if they consider one on their radar, that player has a huge role in their future. And the Reds are potentially interested in signing Jarrod Bowen. Bowen has been a pivotal player for West Ham this season and the midfielder is the club's top scorer. His absence could be a huge gap to fill, and if this deal goes through, Coutinho might be a deal worth considering.
Newcastle United
There is literally no player not linked with the Magpies right now. After the takeover last year, the club has been resurrected and the January additions have proved what money can do. The relegation battling side has risen to mid-table after a string of wins and the club is now aiming for a major reconstruction.
Joelinton is starting alongside the new player Bruno Guimares upfront, and Coutinho's addition would give them some major arsenal in the attack. Moreover, they have the money to match his demands.
Arsenal
The Gunners are one of the desperate sides who could use a player like Coutinho. The club was on its way to securing their first Champions League berth in a while thanks to consecutive wins, but that has now died after three losses in a row. This clarifies more the necessity of a prolific player to control the midfield.
Alexandre Lacazette and Eddie Nketiah will most likely leave the club after running out of their contract. This would leave a serious gap in the attack, which the Brazilian could fill. And pairing up alongside his international teammate, Gabriel Martinelli could tempt him into thinking of this opportunity.
Tottenham Hotspur
Spurs might look like the ideal place for the attacking midfielder, but Antonio Conte's side will have to secure the fourth position to jump ahead in the line for his signature. The manager has brought some considerable changes despite taking charge midseason. However, lack of consistency has caused plenty of unwanted losses, which the Italian can change by bolstering the squad next season.
Tottenham Hotspur have one of the most threatening attacking options. But there is no harm in adding more, isn't it? If they manage to secure the Champions League berth, Conte will want to freshen up his squad by removing the fringe players, thus making way for new ones. And Coutinho's addition would mean a threatening front four alongside Harry Kane, Son Heung-Min and the loan player Dejan Kulusevski who could end up being a permanent player thanks to his impressive displays.