4 possible destinations for Dusan Vlahovic can after Fiorentina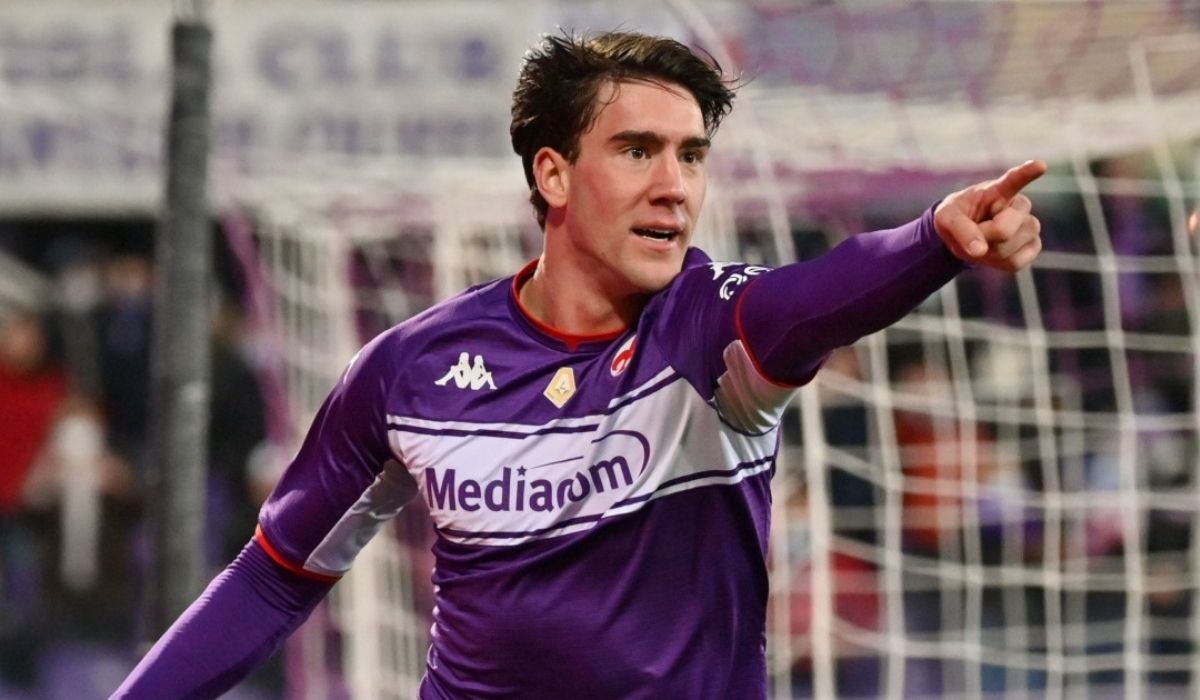 Dusan Vlahovic has dominated the scoring charts for the last 18 months in Italy. At 21 years of age, he has shown a considerable amount of authority and dependability by successfully spearheading the Fiorentina attack. He has scored 16 goals this season till now. He amazed a whopping 41 goals in 56 games in the 2021 calendar year.
What makes him such an exciting prospect is that he has not been one-dimensional at all. He has scored all kinds of goals from all around the penalty box. He has been excellent at link-up play. A self-proclaimed Zlatan Ibrahimovic fan, he just likes his idol is extremely powerful, and he moves fast with conviction, which makes it very hard for the defenders to contain him.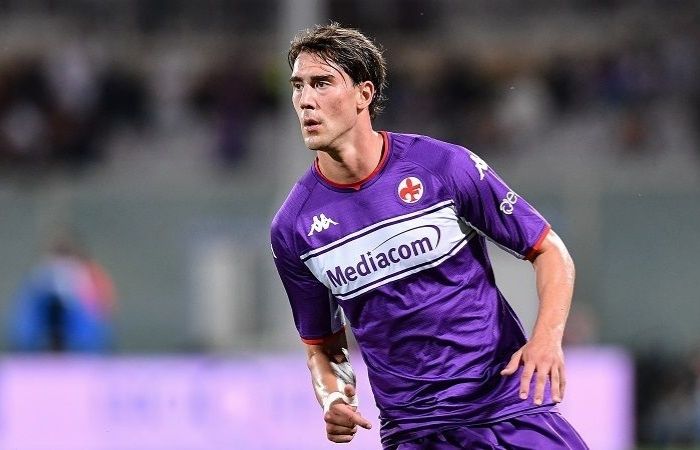 The current situation is that he has not signed a contract renewal, which means that he is looking to make a move to one of the elite clubs of the world. His current contract expires in 2023 and all the clubs are watching him closely and monitoring his performances.
If he keeps notching up similar numbers as he has in the last 18 months, clubs are going to pour in with mega deals to secure his signing. Many clubs have already contacted Fiorentina regarding his availability and the transfer fee. Let's see where Vlahovic can end up and how would he fit in the new club.
Arsenal
It is a no-brainer that Mikel Arteta has scouted Vlahovic. While Vlahovic has gone from strength to strength in the last 18 months, Arsenal's striker issues have gotten worse and worse in the same period. Their current strikers, Nketiah and Lacazette have not renewed their contracts which end in 2022. Arsenal's talismanic forward Aubameyang has been stripped of the captaincy by the manager. Auba has not featured in an Arsenal squad since the second week of December 2021.
Arsenal does need a striker and though Vlahovic is not exactly fitting for Arteta's system, he can still thrive in the Premier League because of his big stature, prolific scoring ability, and heading capabilities. His hold-up play can also bring Saka, Ødegaard, Martinelli, and Smith Rowe into attacks. With Tierney's crossing and Vlahovic's heading, Arsenal can score become a menace from the left-wing. Vlahovic's physicality would make sure he settles in the Premier League pretty quickly.
Juventus
Juventus currently have two strikers in Alvaro Morata and Moise Kean. But both of them are actually on loan. Morata would return back to Atletico Madrid after his loan spell is over and Kean is on a 2-year loan deal from Everton. Although Juventus have the option of signing up Kean after the 2-yr loan period, it looks like Juventus would need someone else who can actually score the requisite number of goals needed to make Juventus a top side again.
Juventus obviously are not in a position to match the 80 million euro price tag set for Vlahovic right now. They do need to offload some players and move some money around to be able to sign Vlahovic. But if they can manage to get him, it will be a huge accomplishment.
Manchester United
Ralf Rangnick is an admirer of Erling Haaland and given the opportunity would probably try to bring the Norwegian to Old Trafford. But Vlahovic would not be a bad option either. Both Vlahovic and Haaland are tall and powerful lads. They are both deadly inside the penalty box.
Both Vlahovic and Haaland look mentally tough, ready to shoulder responsibility. Cavani is 35 and Ronaldo is 37. They would need to be replaced sooner rather than later. With Vlahovic, United can invest long term.
Tottenham Hotspur
Antonio Conte has Harry Kane right now, but who knows for how long. Kane already tried to push for a move to City before the season started. He probably will try to get the move again. Vlahovic can be perfect for Conte in ways that Conte play on the counter and Vlahovic's attributes include hold-up play, pacy counters, and finishing off chances in minimum opportunities. Vlahovic has scored 16 goals from 10.4 xG shots. He takes 2.8 shots per game on average, which is not an enormous amount, but still, his scoring output is considerably high.
Vlahovic managed to score 21 goals in 37 Serie A games last season in a counter-attacking system where he had to receive the ball 40-50-60 yards away from the opposition goal. He had to outmuscle opponent defenders to keep the ball and carry it. Sometimes he had to hold up the ball to allow fellow teammates to join the attack. All these attributes would come very handy for Conte and Tottenham as they try to challenge for any available silverware.
Conclusion
Vlahovic needs to be monitored a few more months before someone splashes those 80 million bucks for him. But if he keeps performing like this, 80 million would be a justified amount. Either way, managers will be keeping tabs on the Serb on a regular basis for the next few months, that's for sure. The only thing that needs to be seen is how his form holds up.
| | | | | | | |
| --- | --- | --- | --- | --- | --- | --- |
| Tournament | Appearances | Goals | Assists | Passing accuracy | Man of the Match | Rating |
| Serie A | 20 | 16 | 2 | 71.4% | 5 | 7.31 |
| Coppa Italia | 2(1) | 3 | 0 | Not available | Not available | Not available |