10 heart-breaking stats from Lionel Messi's difficult debut season with PSG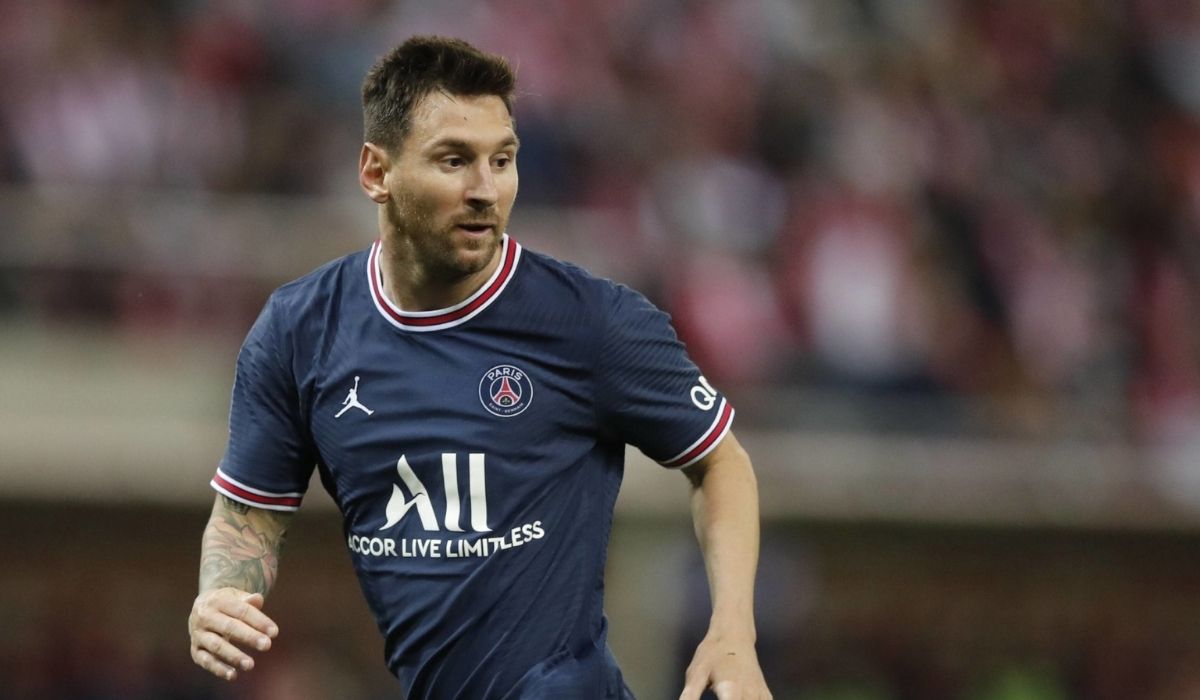 In the summer of 2021, one of the most shocking and unexpected moves in the history of football happened. Lionel Messi left Barcelona to join PSG. It was hard to digest given the fact no one would have expected him to wear a shirt other than that of Barcelona's.
Since joining the Blaugrana in the year 2000, he has been building a legacy.  From making his debut to playing for the club 17 straight years, Messi has amassed 672 goals. It is hard to imagine that his incredible career could not continue at the same place he started.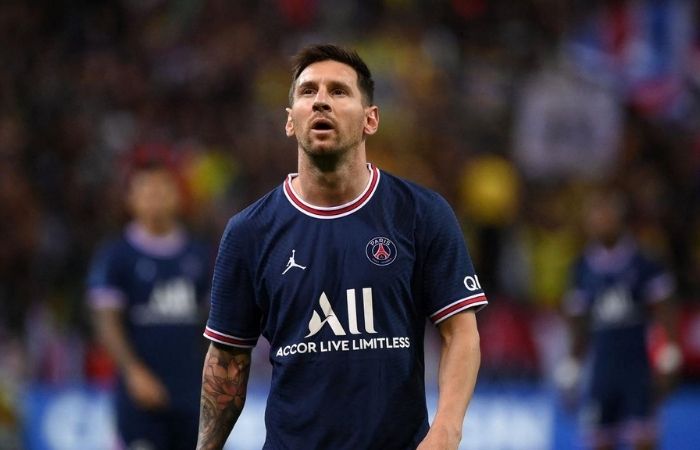 Barcelona has been careless when it came to spending money. And eventually, it caught up with them when they failed to retain Messi. The outbreak of the pandemic hampered the main source of their income, the stadium. Without fans, the club had a limited source to meet the demands of all their players. They even tried cutting every players' salary by a certain percent to keep everyone satisfied. However, that wasn't enough to keep hold of their most important player.
Barcelona lost their gem, Lionel Messi for free and PSG swooped in to grab the greatest player of all time. However, it hasn't been a joyous journey for him so far. In Ligue 1, Messi has only recorded a single goal since joining the league leaders in August. And this is not a sight anyone is accustomed to. He is struggling to adjust to the new life and many players have supported him. However, the fact cannot be denied that Messi is experiencing the poorest season since making his professional debut in football.
There have been rumors arising that the 34-year-old could mark his return to Barcelona. This comes after Messi was seen dining with former Barcelona teammate and current manager Xavi recently. The return might be what he needs to reignite his form. However, by the time that happens, Messi would have produced his worst season ever. On that note, let us look at 10 disappointing facts about Lionel Messi's current season with PSG:
Note: The statistics below have been taken from FBref:-
Lionel Messi is not having one of the best football season with PSG
1. Messi and Cristiano Ronaldo were famous for outdoing each other. Their competition has made them produce some of the best individual seasons. While age acts as a factor, we can all deny that it doesn't affect them. However, halfway through the season, Messi has managed to score only one goal. It is less than what Ronaldo recorded on his first appearance for Manchester United since marking his return. To put his downfall into a better perspective, a decade ago in the 2011-12 season (the season where he created the record of most goals scored in a single La Liga season), Messi had scored 23 goals at this stage.
2. If we don't include the first two seasons of Messi's journey, he has averaged a goal or an assist every 51.2 minutes! And carrying that form for more than a decade is definitely not human. However, at PSG the average has been doubled. His involvement in a goal has risen to 111.8 minutes. It is even higher than his last season at Barcelona, where he averaged a goal or assist every 75.1 minutes despite starting poorly.
3. If his goalscoring rate doesn't improve, Messi will be recording the lowest ever total in his career since the 2005/06 season. He had secured eight goals that season despite being sidelined by injuries and having played for a struggling Barcelona side.
4. Messi has managed to score only one goal this season so far. As disappointing as it sounds, it has taken him 44 shots to finally convert one. If compared, Tottenham Hotspur's Heung-Min Son has taken the same number of shots but has scored eight goals. His Ballon d'Or runner up Robert Lewandowski is securing a goal every four shots and Erling Haaland is doing a goal every 3.6 shots.
5. That single goal that he has scored comes from the total shots of 4.43 per 90 minutes. Only four players from Europe's top five leagues are performing worse than the seven-time Ballon d'Or winner when it comes to expected goals.
6. His effectiveness in front of goal has also seen a huge dip. Messi would be a threat to the opposition once he gets near their box. However, his xG of 0.47 per 90 minutes has ranked him 134th among the players from Europe's top five leagues. Last season he was ranked 10th with xG of 0.70 per 90 minutes. With half the season remaining, we can hope that Messi finds his magic and get back on track soon.
7. While goals are a factor, Messi is famous for his assists as well. With 358 assists to his name, he is the player with the most assists in the history of football. However, he has not been able to catch a flight this season. While the five assists to his name reduce his blushes, it is nowhere near what he can produce. Compared to the tally, 39 players in Europe's top five leagues have registered more assists than the magician.
8. Messi always ranked at the top when it came to goals and assists. And he usually topped the charts when it came to goals+assists. However, this is a season he would like to forget. He ranks 248th in the goal's contributions list in the 2021/22 season so far. Last season, he was only bettered by Robert Lewandowski.
9. Leaving his teenage period apart, Messi is en-route to play the fewest minutes in a league. Since the 2005/06 season, he has rarely seen the bench. This season with PSG, Messi has played only 893 minutes. This is less than half of PSG's overall campaign so far. Mauricio Pochettino might be letting him adjust to the new surroundings by not pressurizing him. However, it is having a bad impact on his overall results.
10. He ranks with the bottom seven percent players for pressures when compared to the players of his ranks in the 2021/22 season. With the bottom two percent when it comes to successful pressures and one percent for tackles.
| | | | | | | |
| --- | --- | --- | --- | --- | --- | --- |
| Tournament | Appearances | Goals | Assists | Passing accuracy | Man of the Match | Rating |
| Ligue 1 | 10(2) | 1 | 5 | 84.8% | 2 | 7.36 |
| Champions League | 5 | 5 | – | 87.4 % | 2 | 7.96 |