Will help Rohit Sharma in whatever capacity: Vice-captain Jasprit Bumrah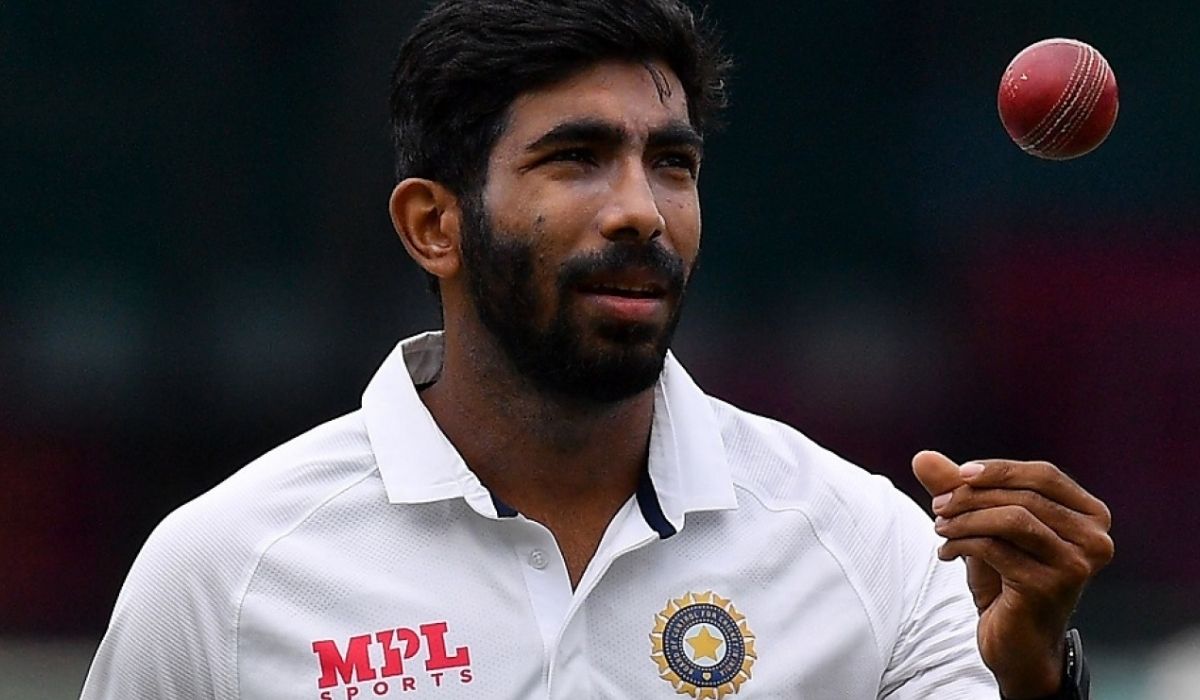 Breaking records and creating milestones has been Jasprit Burmah's bread and butter for years now. In recent achievement, he became 1st pacer since Kapil Dev to be the part of the leadership group, let alone vice-captain of the Indian Test team. This is certainly a huge honour for the youngster, but he has a job to do of breaking the myth of "pacers not being good vice-captains".
Talking about his role, Bumrah made it clear that he doesn't look at it as a particular position, and as a senior member, he have to help the players.
"I don't look at it as a particular position, like a spinner or a fast bowler, or that batter is a leader. As a senior member of the team, you have to help the players in whatever capacity you can. As I have spoken earlier For me it is just a post", he said.
"Will try and help Rohit in whatever way I can"
Yes, it is a great opportunity that has presented itself, and I am very happy to do that. But other positions like a bowler or a batter doesn't matter. It depends only on how you handle that position, and how tactically strong you are. So, I will try and help Rohit in whatever way I can."
As India enters into the new era of Test cricket under Rohit Sharma, they have a lot of preparations to do when it comes to chalking out the playing eleven for the upcoming series. India have dropped experienced Ajinkya Rahane and Cheteshwar Pujara. Now, three players will fight for the two spots in the playing eleven. When asked about the combination, Bumrah said that is early to figure out the right combinations.
"We just had a look at the track. It's a little early to figure out the combinations. We just had an optional session and everyone was looking really good."
Bumrah is one of the unique talents in Indian cricket who hasn't really played a lot of domestic matches before being fast-tracked to the Indian team. He had a couple of good IPL seasons and immediately had an impact on the selectors who opted for him. His Test debut came in South Africa and most of his matches and success were in overseas soil.
When a journalist pointed that out during the press conference, Bumrah said that he has played enough domestic cricket to figure out the conditions and the combinations that would work in the Indian soil.
"It doesn't make a difference to me. Whenever I get an opportunity, I try and do it well. Of course, I have played a lot of Ranji Trophy cricket, so these conditions are not alien to me. It's always a special feeling to play Test cricket anywhere. I don't look at a match or a particular place. I just analyze the wicket and use it to my advantage. It is no different now," he said.
After a clean sweep in the ODI series, India and Sri Lanka will lock horns in the longest format of the game. The two-match Test series will begin on March 4th which also marks the 100th Test of Virat Kohli.
After the Test series, India will take on England for one Test match. This is the part of the India tour to England where they had to postpone the final Test because of increasing COVID19 cases. Since this match is a part of the World Test Championship, the teams have decided to play the remaining Test match. While the squad for the same is yet to be announced, India have made it clear that Pujara and Rahane will not be a part of the team.
India squad for Sri Lanka series:
Rohit Sharma (c), Mayank Agarwal, Priyank Panchal, Virat Kohli, Shreyas Iyer, Hanuma Vihari, Shubman Gill, Rishabh Pant, KS Bharat, Ravichandran Ashwin (subject to fitness), Ravindra Jadeja, Jayant Yadav, Kuldeep Yadav, Jasprit Bumrah (vc), Md. Shami, Md. Siraj, Umesh Yadav, Saurabh Kumar.