Why is Jonny Bairstow's position in Test cricket under threat?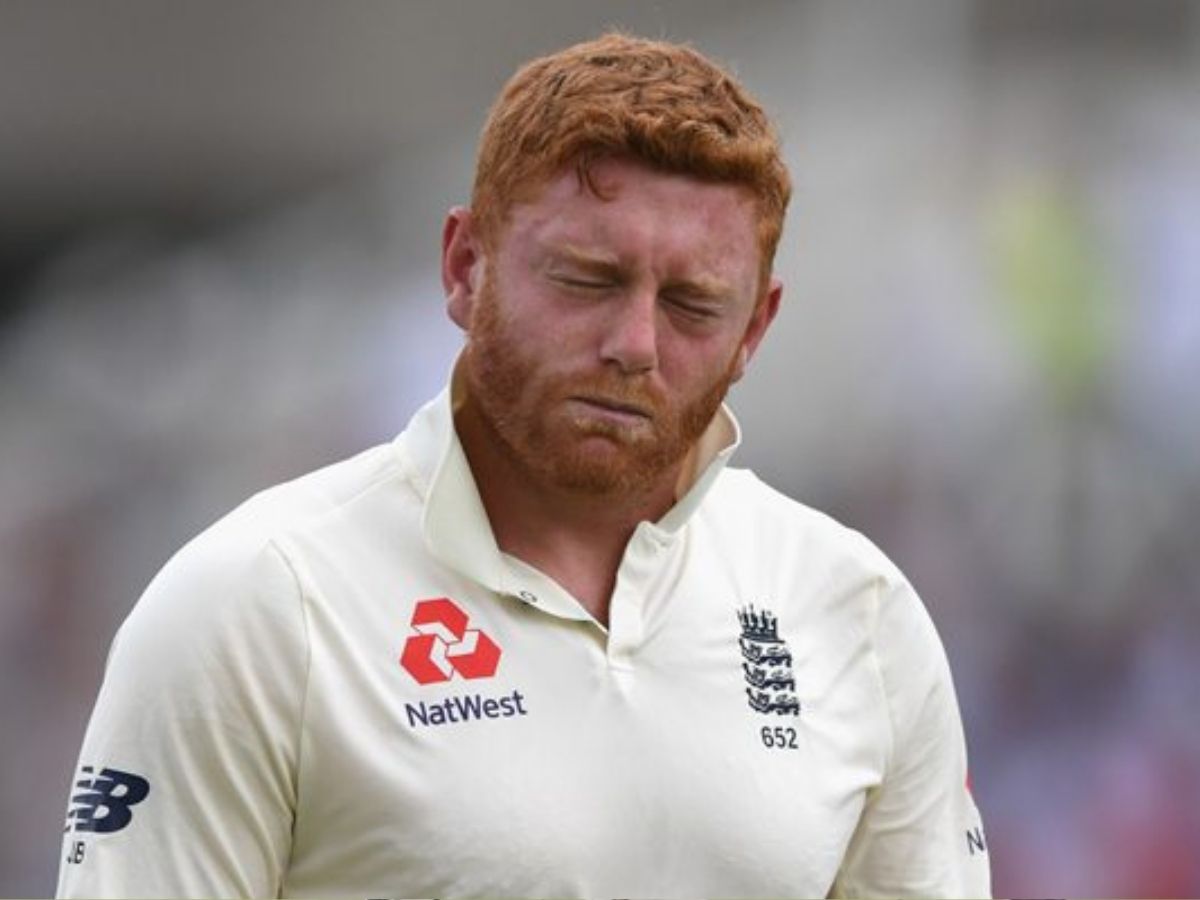 Jonny Bairstow might have had an exciting winter in both Australia and West Indies but his future in the England Test cricket still remains uncertain with a few other cricketers running for the same position.
Bairstow, who had an ordinary IPL season, arrived back in England only a week ago and began to hit the nets immediately in hopes of getting an opportunity. When asked about it, Bairstow said that the rest doesn't even cross his mind because of his love for Test cricket.
"You know my desire to play for England, my desire to play Test cricket," he said at Lord's on Monday. "That[Rest] hadn't even come into my mind."
Bairstow is likely to feature in the Test series against New Zealand where, if selected, he would be playing at number five, a position ahead of where played in Australia and West Indies last winter.
This was after newly appointed Test captain Ben Stokes announced his preferred position to be number six.
However, Bairstow is confident that the change in position would not affect his performance. He added that he has played at number five before.
"I just want to be playing," he said. "Look, if I'm batting at five that's great. It's something I have done before, I've also done that and kept wicket. Is there a big difference between five and six? I don't think there's a huge difference."
Though he is a frontrunner for the Test series, his position is under threat with both Harry Brook and Jos Buttler scoring plenty of runs in recent games.
Harry Brook, who currently averages close to 140 in the County Championship, has scored at least a fifty in ten out of his 12 matches this season.
Also, the support for Harry Brook's inclusion is growing with his every single performance. The recent big name to talk about him was former England captain Michael Atherton.
Atherton spoke to Sky after Brook's 72 from 48 deliveries for Yorkshire against Lancashire and said that he would prefer Brook at number five.
"I'd have to pick him ahead of Bairstow, just because of the form he is in," he said. "He will never be in better form than this, he will never be more confident than this."
Both Bairstow and Brook are in England's squad for the series against New Zealand. If Brook is preferred ahead of Bairstow, it would put the latter's career under threat once again.
Also, England are looking to extend their batting depth. Thus, Ben Foakes is likely to be given an opportunity as a wicket-keeper batter position. If Foakes fails, Bairstow could be considered for the keeping position. However, he hasn't kept wickets for the England Test team since the 2019 home Ashes campaign.
Bairstow also confirmed that he is still working on his keeping skills while on England duty.
"Absolutely there is going to be some catching of the red ball," he said. "I'm excited about that as well."
To make this even worse for Bairstow, Jos Buttler is in excellent form at the moment, winning the orange cap in the recently concluded Indian Premier League.
The newly appointed coach Brendon McCullum has recently commented that the T20 players can also be successful in the longer format of the game.
"Naturally, there'll be some guys you have to push along the way at times and hopefully you don't lose anyone along the road", Bairstow said.
"But there have been times in the past where we just weren't quite able to get someone to the point where their contribution to the team beyond the runs and wickets was significant. If everyone's naturally just trying to do the best for the side then you can achieve some pretty good things in a short period of time," he added.
Talking about McCullum's appointment, Bairstow said that everyone is excited about his leadership and there is a lot of positivity in the group. "I'm definitely intrigued because of the blend of how he played his cricket and his coaching style and how that all fits together. Everyone is really excited because the way he played his cricket was unique. He played an exciting brand of cricket everyone wanted to watch. There's a lot of positivity around the group," he concluded.
England will host New Zealand for three-match Test series beginning on June 3rd at the Lords'.