We are all proud of you: De Villiers wish Kohli on his 100th T20I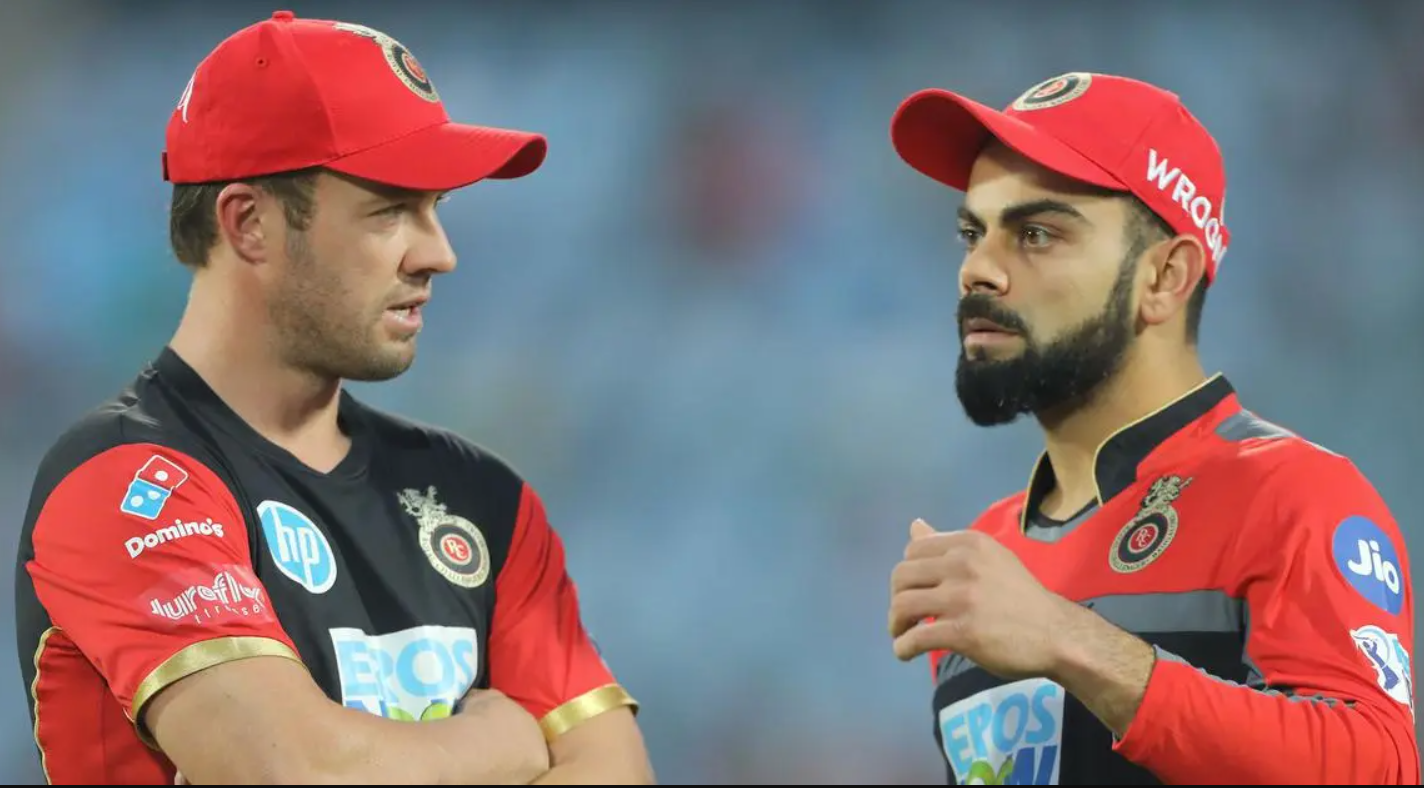 Virat Kohli, on Sunday, featured in his 100th T20I. He became just the second man to play in 100 matches in all three formats. The first player to get to that milestone was New Zealand's Ross Taylor.
As Kohli made a comeback to the Indian team after a month's break to feature in his 100th T20I, wishes poured for him across the globe.
One of the legends to talk about this milestone was his former RCB teammate and good friend AB de Villiers.
The former South African cricketer said that he is proud of Virat Kohli's achievements.
"We're all very proud of you, Virat"
In a video posted by Star Sports, de Villiers was seen wishing his friend.
"I would like to take this opportunity to congratulate my very good friend Virat Kohli on becoming the first Indian cricket player to play 100 matches across all three formats," de Villiers said in a video posted by Star Sports on twitter.
"What an amazing achievement, Virat. We're all very proud of you and all the very best in your 100th T20 international game. We will be watching you," he said.
The 33-year-old was last seen in July where he was a part of India's squad that toured to England. He couldn't grab more runs during the tour and his quest for the 1st international ton in three years continued.
He then took a month break from international cricket and missed out on three white-ball series. India toured Zimbabwe, West Indies and Ireland in the interim. The former Indian captain took his time away from cricket and even said that he didn't touch the bat for more than a month.
Kohli will return to the Indian team during the clash against Pakistan on Sunday. India and Pakistan will meet for the first time since Pakistan's 10-wicket victory over their arch-rivals during the 2021 T20 World Cup.