Warwickshire hand a three-year contract to Che Simmons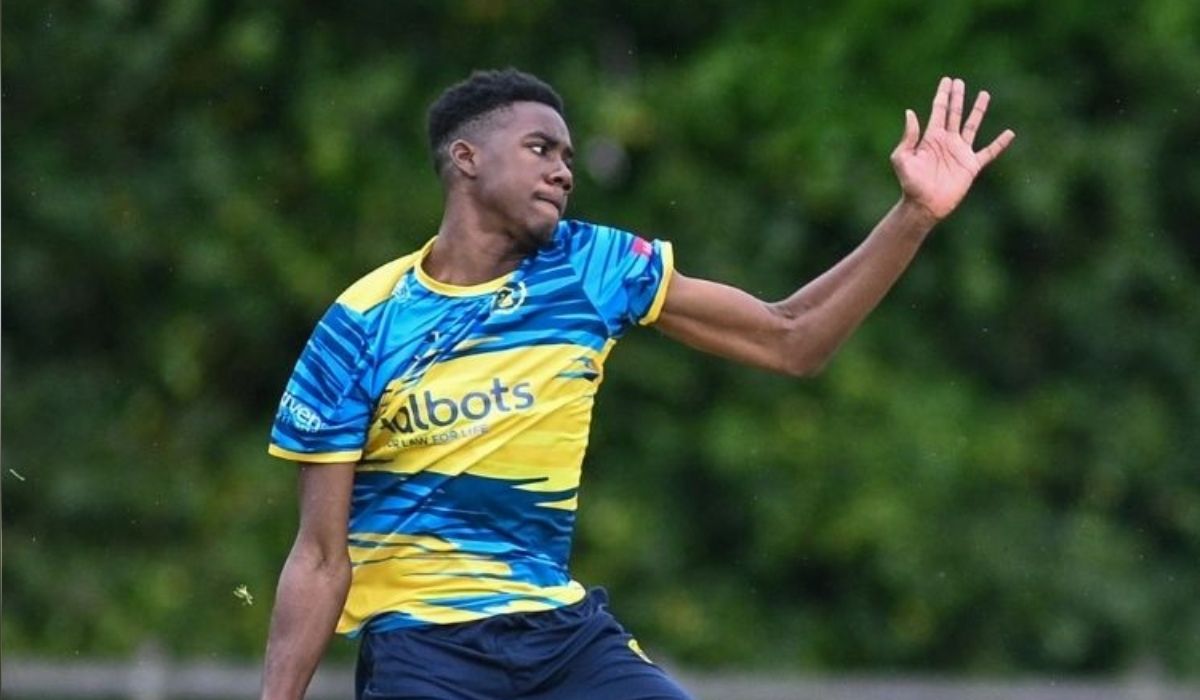 The teenager Che Simmons bags a three-year contract with Warwickshire. The Barbadian-born pacer who is dubbed as the next Jofra Archer is likely to play for England very soon.
Simmons, who was recommended to Warwickshire by former West Indies all-rounder and coach Ottis Gibson, joined the Warwickshire academy last year after getting through the trails. This is also combined with his studies in the Sandwell College Cricket Education Programme. Apart from the major county, he also plays for Solihull Blossomfield Cricket Club in the Warwickshire County Cricket League.
With some string of impressive performances this year, Simmons has been promoted to a professional contract.
Talking about Che Simmons, Warwickshire High-Performance Manager Paul said that he has adapted quickly to the high-performance environment.
"Che has made an incredible transformation over the winter," said Warwickshire High-Performance Manager Paul. "It's a challenge for any young sportsman or woman to come into a new culture and to understand the step up to a high-performance environment. But with the support of many good people around him, Che has shone.
Adding more, he said that the Academy tour of Sri Lanka in February was a turning point.
"He has quickly adapted to the strength and conditioning requirements of an elite athlete, but our Academy tour of Sri Lanka in February was a turning point where he stood out as a senior member of the team. He bowled hostile spells and had significantly enhanced his batting, fielding and leadership skills. Che has had great backing from Paul Law and his colleagues at Solihull Blossomfield, who have looked after him brilliantly, but also Scott Thomas and Sandwell College for supporting his education, which will continue over the next 12 months. However, it's now with him to take this next step up to the professional arena and we're very excited at what he could achieve."
Simmons made heads turn at first while playing for Franklyn Stephenson Academy where he ended with a 10-wicket haul. His final figures read- 10 for 16 from 5.3 overs.
Simmons holds a British Passport and he becomes eligible for England in 2024.
Talking about his selection, Che Simmons said that he is grateful for all the support he is receiving from the coaches.
"Warwickshire and Edgbaston are known around the world and to get this opportunity to become a professional and wear the Bear and Ragged Staff is something that I'm relishing. I'm very grateful for the support of all of the coaches, friends and family who have supported me on the journey so far and hopefully I can make a lot of people proud by stepping onto the field as a Bear."
Paul Farbrace, Director of Cricket at Warwickshire, said: "Che's progress over the last 12 months is a testament to the work of Ian Westwood and the wider coaching team. Not only have they graduated six local cricketers to the senior ranks in the last three years, but the Academy is attracting some of the most promising young cricketers from around the world.
Farbrace also added that they are excited to see the young cricketers come through the pathway.
"Producing our own and developing players to play for England are two of our core cricketing principals and, alongside Che, we're very excited about the potential of many other young cricketers within our pathway," he concluded.