Warner reveals how Sehwag predicted his Test career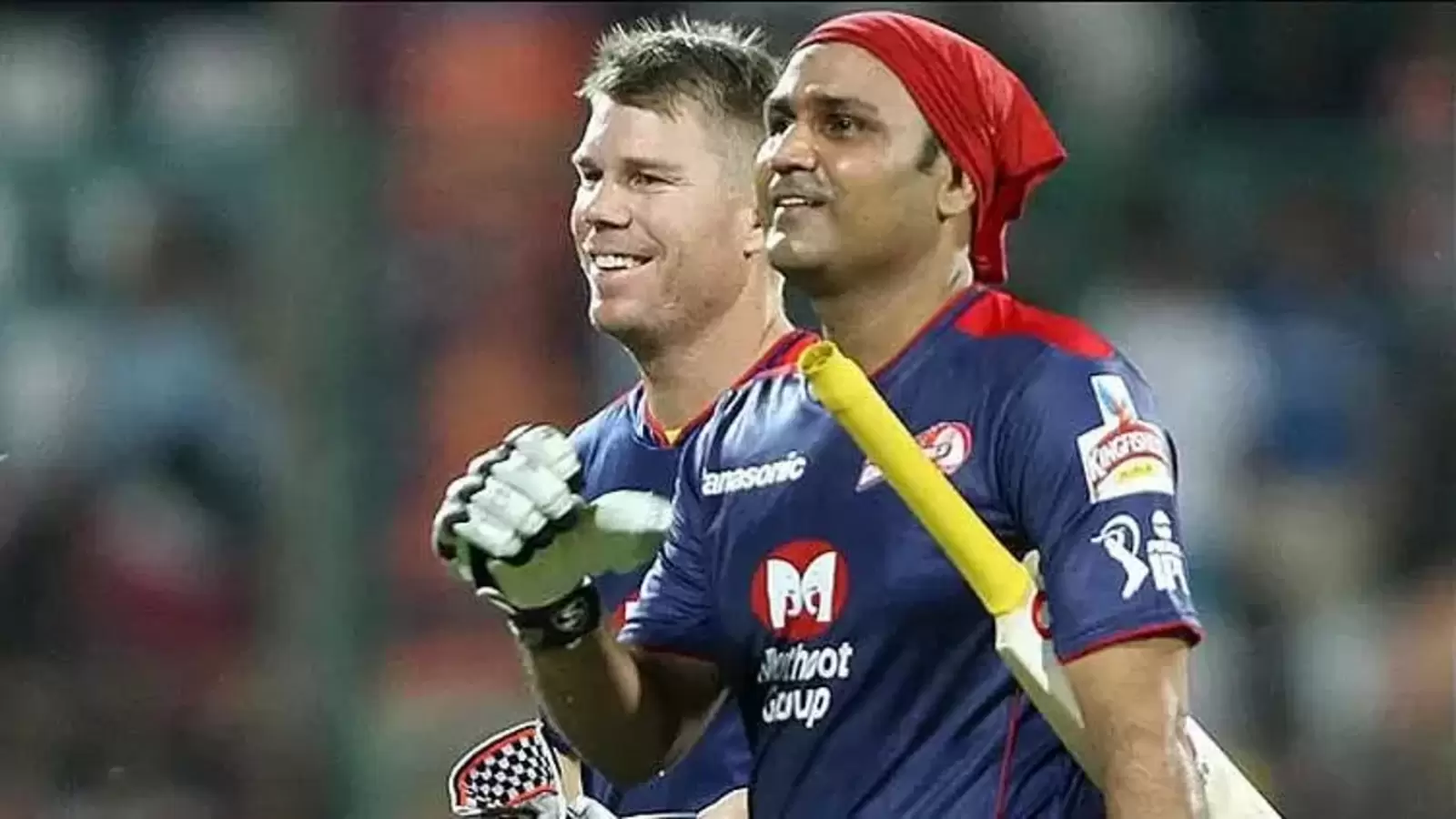 David Warner is one of the players who made it to the Australian team without even featuring in a first-class game. When he made his debut in 2009, he was considered one of the white-ball specialists for the team. However, when he made his Test debut, things did change a bit for him.
Talking about his Test debut, Warner recalled how India legend Virender Sehwag predicted his Test future.
"When I went to Delhi, Sehwag watched me a couple of times and said to me, 'you'll be a better Test cricketer than what you will be a T20 player'" Warner said.
Warner also revealed how Sehwag told that he is going to have an ample amount of opportunity in future.
"I basically looked at him and said, 'mate, I haven't even played a first-class game yet'. But he said, 'all the fielders are around the bat, if the ball is there in your zone you're still going to hit it. You're going to have ample opportunity to score runs. You've always got to respect the good ball, but you've always got to punish the ball you always punish'."
Warner made his Test debut against New Zealand at the Gabba in December. However, it was a forgettable debut as he got to face only seven deliveries in the whole Test match.
"I've still got a lot to give"
Warner is just a few years away from retirement, blame his age. Talking about his retirement, he said that he still has a lot to give.
"I've really enjoyed my time playing, I've still got a lot to give. And I think I owe the next generation of cricketers and the supporters that little bit extra," he said.
"My goal is to play until the end of next year at least and see where I'm at. There's a lot of good kids coming through. Obviously, me and Uz (Khawaja) open the batting in Test cricket, it's a big hole to fill … to find one opener is hard but to find two is going to be very hard.
"I've always had the care to make sure I leave the game in a good spot, and that means teamwise as well", he said.
He also added that he doesn't want to leave any hole while leaving as it was difficult for him to fill in.
"I know when Smithy and I took over, we had some holes there. We went through a three or four year period trying to find a balance. It was extremely difficult. We won some games and some series but weren't as consistent as we'd like.
"You don't want to leave those holes, as hard as it is.
"But there's going to be a time where at least five or six of us go around the same time, in 12 to 18 months."