Virat Kohli opens up about taking a break, and says he will discuss it with Dravid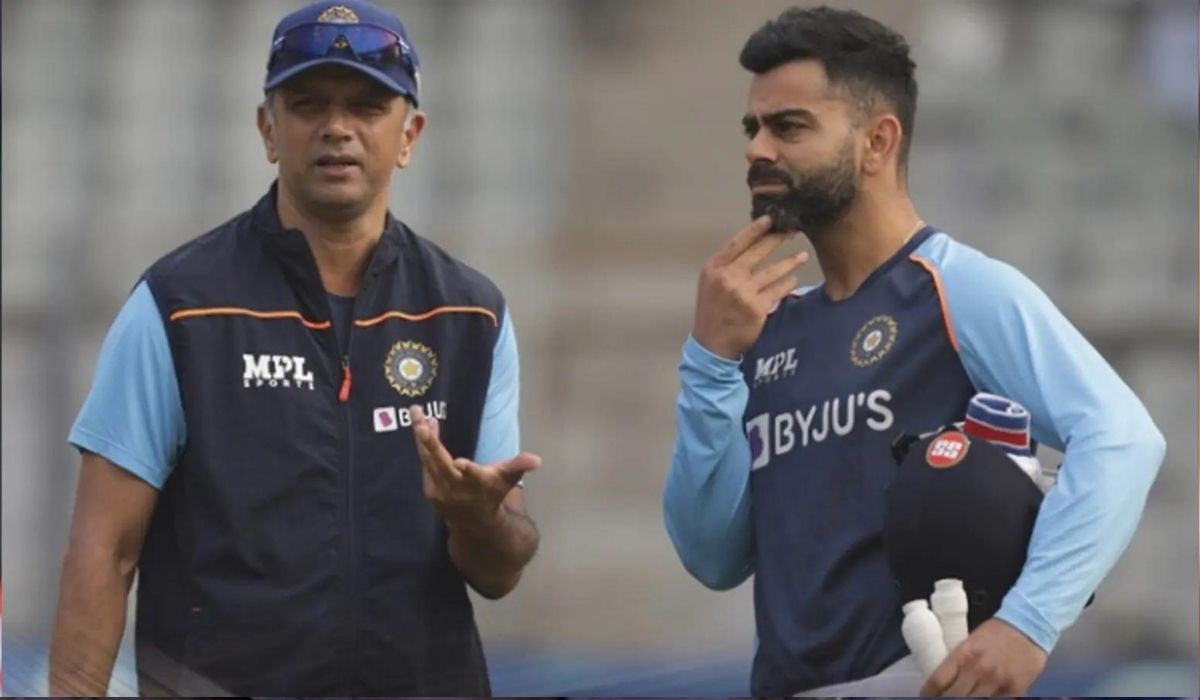 Indian cricketer Virat Kohli is open to the idea of taking a break from cricket to get back to the groove and to get himself out of the lean patch.
Despite his poor numbers in recent times, Kohli said that he is in the happiest phase of his life and is batting well at the moment. The Indian top-order batter has consistently had starts but couldn't convert them to big scores.
Kohli also added that winning the Asia Cup as well as T20 World Cup are his major goals in 2022.
The 33-year-old's last century in any format came in November 2019. Currently, he is having a below-par tournament with an average below 30. This year's average is his lowest since 2008. However, in the 1st season, he didn't get a lot of opportunities as he was still a youngster in the pool of RCB legends.
While everyone has spoken about Kohli's form, the former Head coach Ravi Shastri pointed out that the former skipper could be overcooked and had suggested going on a break.
When the media mentioned Shastri's words, Kohli said that he had heard those and added that it would be a healthy option for him as he was going around the world playing the game for more than a decade.
He also added that he would definitely discuss it with the Indian management as well as Rahul Dravid.
"It's not a lot of people who mentioned it (taking a break)," Kohli told Star Sports in an interview. "There is one person precisely who has mentioned it which is Ravi bhai and that's because he has seen from close quarters over the last six-seven years the reality of the situation that I have been in.
The amount of cricket that I have played and the ups and downs and the toll that it takes on you to play three formats of the game plus the IPL for 10-11 years non-stop with the seven years of captaincy in-between".
Notably, when Ben Stokes took a break due to mental health struggles last year, Kohli supported his decision and called it refreshing and necessary.
He also added that taking a break is certainly a good option but it is in the hands of the individual to decide when the person had to take a break.
"It is definitely a thing that one needs to consider because you don't want to do something which you are not a part of 100% and I have always believed in that in my life. So to take a break and when to take a break is obviously something that I need to take a call on, but it is only a healthy decision for anyone to take some time off and just rejuvenate yourself mentally and physically. Not so much physically because physical fitness you keep up with through the course of playing cricket all the time, but it is a mental kind of reset that you need, and you want to be excited about what you are doing. You don't want to feel like you have been forcing yourself into any situation".
He added that taking a break is a healthy option and there is nothing wrong in that considering the amount of games the men play now a days.
"So I don't think there is anything wrong in that. It's a very healthy thing to think of especially with the amount of cricket that we play nowadays and the amount of cricket that I have played in the last 10-11 years as I mentioned. It's only a thing of creating a balance and finding that balance which is right for you as an individual moving forward and I'll definitely discuss this with all the people involved – Rahul bhai, the Indian team management, everyone to chart out whatever is best for myself and for the team definitely."