Virat Kohli needs to come back to his basics: Kohli's childhood coach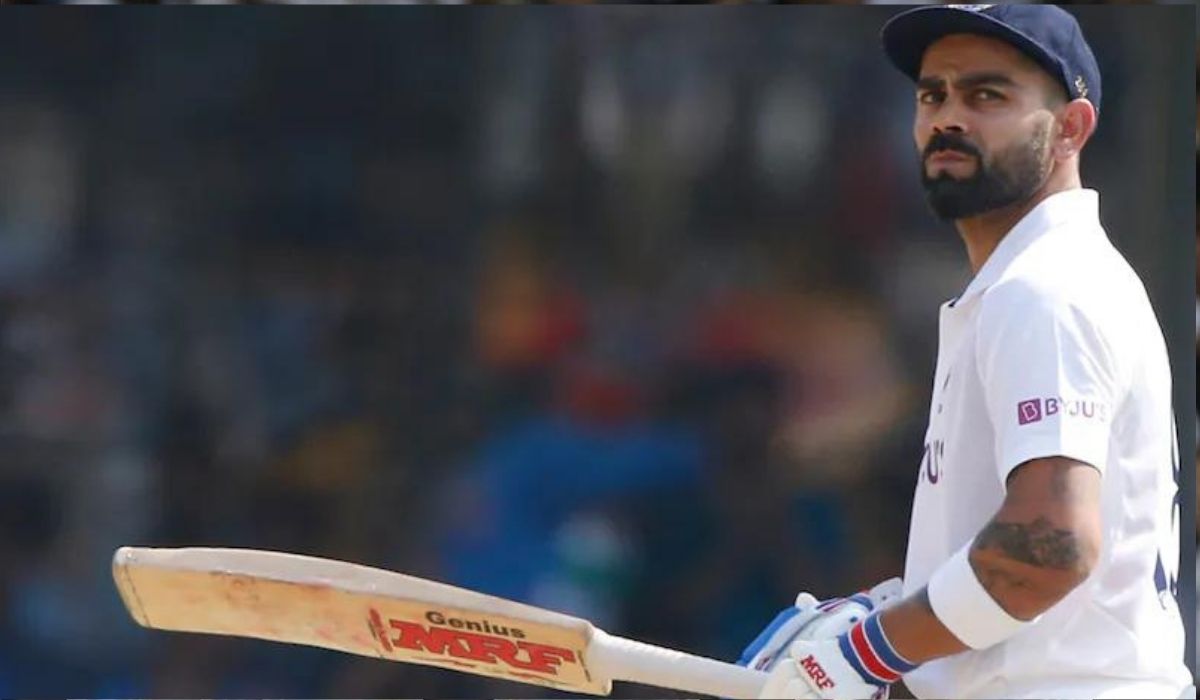 Virat Kohli is having a forgettable year at the moment. He couldn't do much in the South Africa Test and he couldn't impress the home fans in the recent Test series against Sri Lanka.
In the last match, Kohli went for just 36 runs in two innings at Bengaluru, his second home. With almost full crowd allowed for the match, Chinnaswamy Stadium was as usual on their feet when Kohli entered to bat, but unfortunately, he couldn't entertain them with the bat. However, the fans had their money worth when Kohli was fielding as he was responding to each and every cheer from the audience.
Talking about his batting, the former Indian captain is yet to get an international century since 2019. He did come closer to the landmark multiple times but couldn't make it to triple figures. For the first time since 2017, his average fell below 50. He was the only player to have a 50-plus average in all three formats in men's cricket and now, that record has been broken. 
While fans are worried about his form, his childhood coach wants him to get back into the academy and work on the basics.
I would definitely want him to come back to the academy: Kohli's childhood coach
"Virat will need to come back to his basics. I would definitely want him to come back to the academy. I was thinking about this from yesterday and I am going to talk to him," Rajkumar was quoted as saying by India.com.
His coach also said that Kohli gets a different kind of confidence whenever he gets back into the academy. "The kind of confidence that he gets batting in the academy, he needs it," he said.
Mr. Rajkumar also suggested how Kohli can get out of the hell hole he is in currently. He said that his former student is batting well but is too cautious. "He is batting really well but unfortunately, he is batting too cautiously. If starts to bat a bit more freely, like he has his entire career then soon he will be back to his best".
He added that Kohli should've batted like Rishabh Pant and Shreyas Iyer did on the Bengaluru pitch. "On such wickets you need to take more chances like Rishabh Pant and Shreyas Iyer did," he added.
Both Rishabh Pant and Shreyas Iyer played their natural game instead of waiting for poor deliveries during the second Test. Iyer made 92 from 98 in the first innings and then backed it up with 67 from 87 in the second innings.
Pant couldn't do much in the first and got out for just 39. However, he took just 26 deliveries for the knock. In the second innings, he went berserk and ended up scoring one of the fastest fifties in Test cricket. The keeper ended with a 31-ball 50 including seven fours and a couple of sixes. In fact, Pant was awarded the player of the series for his fearless batting.
After a forgettable performance at Bengaluru, Kohli now averages 49.95 with 8043 runs from 101 Test matches. He has scored 27 centuries and 28 fifties in his Test career.
Kohli is also taking different measures to improve his batting techniques. Recently he stepped down from the captaincy position in order to focus on his batting. Now, the batting legend will feature for Royal Challengers Bangalore in the upcoming edition of the Indian Premier League. Kohli, however, will not captain the side for the first time since 2013. He had stepped down from the role right after the end of the IPL 2021.
The franchise have appointed former South African captain Faf du Plessis as their captain. RCB, who are still in search of their first IPL trophy, will begin their campaign against Punjab Kings on 27th March, on Sunday. This will be the 3rd match of the tournament. Chennai Super Kings and Kolkata Knight Riders will lock horns in the first match of the tournament on March 26th.